Political Advertising 2022: Get to Know the New Rules of the Road (to Public Office)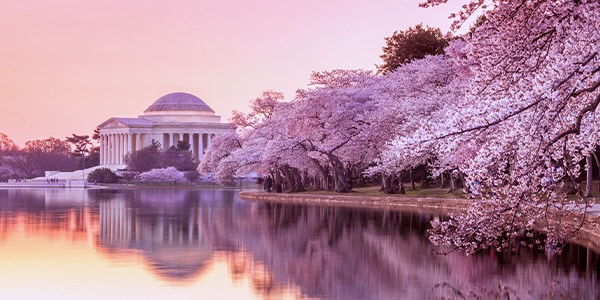 For political advertisers, when it comes to trying out new programmatic partners, the election window is short and finite. Thus, vendors are typically decided upon months in advance based on insights and learnings from previous election campaigns and by determining unique opportunities they might offer.
Given the high-stakes and potential short-term nature of political ad campaigns, candidates and their marketing teams can't afford to leave anything to chance – which is why it's vital they get up to speed quickly on the dynamics of this ever-changing market.
There's no doubt that when it comes to targeting potential voters using digital identifiers, there have been several recent profound changes with major implications. At the top of that list is the fact that cookies will no longer be supported by the majority of web browsers by next year. Meanwhile, Apple has already shaken up the ad market by limiting the use of tracking across apps without people's permission.
Simply put, what worked even a few campaign cycles ago won't work in 2022. That doesn't mean that digital political advertising can't be as powerful and precise as it's been in the past. It may even be better. 
But candidates, agency partners and consultants need to understand what's different about this market and how to adjust. Here are a few key things to consider:
1) Voter lists are still viable.
Some high-profile companies in our space have publicly opted out of using registered voter data for ad targeting purposes. However, that doesn't mean this highly valuable tactic is dead. In fact, ad tech companies still offer voter list onboarding. When it comes to using this tool, marketers just need to use more caution and more strategic planning. The right technology partner with experience in this field can help advertisers make the most of such data while staying on the right side of privacy regulations.
2) Cookies are less and less useful, but new alternatives are emerging.
It's true that cookies are waning in effectiveness. In fact, several browsers stopped supporting them a few years ago. By 2023, cookies will be largely ineffectual. Thus, some forward-looking partners have already pivoted toward better leveraging first-party data and device graphs to reach voters in a hyper-targeted manner across all devices, including connected TV (CTV). At the same time, this shift has sparked much needed innovation in areas such as contextual targeting and the use of audience modeling. Brands can still target web users in a sophisticated fashion – it's just that the tools at their disposal are different.
3) Great third-party audience data is still out there, but you'll find it in different places.
Along those same lines, there has been talk in the ad world that first-party data is the only data that matters. Certainly, leveraging voter lists can provide direct access to registered voters. However, there are a number of third-party data providers in the industry with a wealth of information around voter habits, insights, and interests — all to help better understand who these individuals are and alternate ways of reaching them. Our suggestion is to investigate potential partners' claimed data sources and explore working with a wide range of legacy and newer data providers.
4) Voter lists come in all shapes and sizes, it's how you use them that matters.
We primarily see voter lists in the form of physical addresses, but they can also be email addresses as well. While the ability for a partner to activate a campaign utilizing an onboarded voter list is key, being able to use those voter lists — regardless of what form they come in — is a major benefit. Email addresses can identify an individual, whereas a physical address can be associated with a whole household. Having the technical infrastructure in place to associate that list to both individual voters or households, and then reach them on any device, including CTV, provides a huge boost to your voter list.
5) Modern political brands should consider adding audio and digital out-of-home (DOOH) to their mix.
The political ad universe has long had a standard media playbook. It's now time to toss it out. Certainly linear TV will play a role for candidates in 2022, but there are so many more options out there for candidates that can combine elements of traditional awareness messaging and storytelling as well as digital targeting and tracking. This year, more campaigns need to dive into new hybrid media channels.
6) Device graphs can be quite powerful, but they aren't all the same.
Digital ad targeting requires not just exposing people in your audience to key messages, but coordinating these messages across multiple devices and platforms. Often the best way to accomplish this is to employ a device graph, which can help brands connect with audiences on an individual level or grouped under the same household.

However, not every such graph is created equal – it's important for political advertisers to make sure partners can help them understand just how these graphs are put together and how much fidelity and certainty can be found in the various household profiles. A major benefit on our end is that Viant leverages its own proprietary device graph that seamlessly associates all individuals in a household under a unique Viant Household ID, allowing for more accurate targeting and measurement.
Being able to anchor your media approach within a unique Household ID allows an advertiser to efficiently target an audience across all devices, while also providing accurate cross-device reach and frequency control. As every campaign is different, you need to be able to manage as many factors as possible to achieve your campaign goals.
STAY IN THE LOOP WITH OUR NEWSLETTER
Sign up to get Viant news and announcements delivered straight to your inbox.
Sign up to get Viant news and announcements delivered straight to your inbox.