Contextual Targeting: Can it Replace Third-Party Cookies?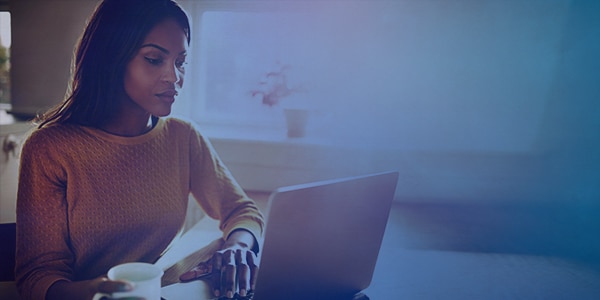 Contextual targeting is an effective technique that brands can use to digitally deliver ads to relevant consumers. By placing the right ads within an appropriate context, this classic form of programmatic ad targeting is now more valuable than ever.
Why should marketers consider incorporating contextual targeting into their campaign strategy? We'll break it down.
What is contextual targeting?
Contextual targeting is the serving of ads on websites based on the sites' content. It allows marketers to target URLs with keywords and pages that discuss topics relevant to the themes of their ad campaign, thereby reaching readers who likely have similar interests.
One easy way to understand contextual targeting is to think of it as placing ads on sites that your brand's target audiences is likely to browse.
What are some examples of contextual targeting?
If you're a regular Internet user, chances are you've experienced contextual targeting many times. Let's say you were renovating your home and decided to do some online research. If you were reading an article about the latest trends in home paint colors, you might see ads for a paint brand or company that offers painting services.
Another example of contextual targeting would be placing an ad promoting deals on flights to Europe on a site about the top tourist attractions in France. Yet another contextual targeting scenario would be if you were reading about gardening techniques and saw an ad alongside an article about preparing a vegetable garden for a company that sells gardening tools.
What is keyword contextual targeting?
Keyword contextual targeting allows marketers to select desirable keywords and topics that ensure their ads are only served on sites that match those keywords. For example, a brand running an ad for cooking utensils can choose keywords such as "cooking" or "kitchen supplies." Their ad would then be targeted to appear on sites that contain those keywords.
Marketers can also select negative keywords that prevent their ads from showing up on sites not relevant to their campaign. In this example, the cooking utensils brand could use "baking" as a negative keyword, since baking would require a different set of supplies.
There's also category contextual targeting, in which ads are targeted to sites that have been assigned to specific categories, and semantic targeting, which leverages machine learning to actually "understand" the content on the page, as opposed to relying on matching keywords.
Can contextual targeting replace third-party cookies?
With the advertising industry shifting away from third-party cookies, contextual targeting is considered by some in the industry to be an alternative. This is because contextual targeting doesn't rely on cookies, so marketers leveraging this tactic don't have to worry about it losing its effectiveness in the future.
While contextual targeting can help marketers reach consumers interested in relevant content on the web, it can't entirely solve the challenge of the forthcoming end of cookies. In order to effectively run campaigns across devices, marketers should look to partner with people-based advertising platforms, like Adelphic, which rely on first-party, not cookies, data to reach the right audiences at scale.
How does contextual targeting compare to other programmatic ad targeting types?
While contextual targeting has some similarities to other types of programmatic ad targeting, it also differs in a number of ways from other tactics.
Contextual targeting's biggest differentiator is its focus on content. Behavioral targeting, for example, serves ads based on a consumer's online behavior, while geotargeting serves ads based on a consumer's geographical location. Contextual targeting, by contrast, works by analyzing relevant keywords and topics. This can help brands reach larger audiences.
Contextual targeting can be used effectively in both local and national campaigns and is often more affordable than other targeting tactics. However, it often makes sense to incorporate multiple targeting types into your media mix in order to make sure you're reaching the right consumers at the right time.
STAY IN THE LOOP WITH OUR NEWSLETTER
Sign up to get Viant news and announcements delivered straight to your inbox.
Sign up to get Viant news and announcements delivered straight to your inbox.