Are You Prepared for a Cookieless World? Questions to Ask Your DSP Partner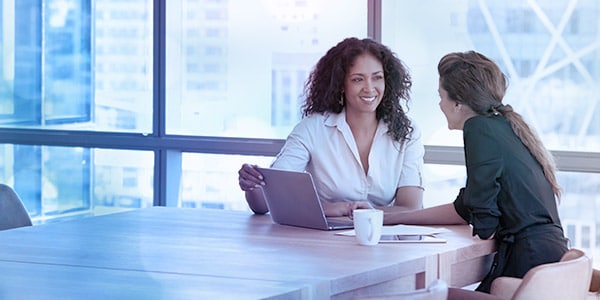 Today's industry trades are filled with headlines surrounding the demise of the third-party cookie. It makes sense; after all, this is truly an inflection point for an industry that has for so long relied on this simple piece of code to solve complex marketing needs.
Rather than assuaging marketers' concerns, all of this coverage is creating a significant amount of apprehension around what happens in a world without cookies. In fact, 67% of marketers feel a combination of disappointed, frustrated, overwhelmed, helpless, and confused by the news.
This tumult has generated a glut of new options for advertisers as there are many identity solutions trying to fill the void left by the third-party cookie. Today, there are dozens of different identity and contextual solutions in development, meaning that even the savviest CMOs are having difficulty keeping up with the different approaches to a world without cookies.
The silver lining here is that the third-party cookie was suboptimal to begin with. While the industry is panicked, the truth is that the entire advertising ecosystem is better off in a world without cookies. This is a moment to move towards technologies that are better for brands, agencies, software providers, publishers and (most critically) consumers.
Marketers navigating this cookieless world should ask more of their technology providers to readily understand the options ahead of them. Here are some key questions to ask your DSP partner to ensure they're ready for a world without cookies.
How will my advertising campaigns be impacted when cookies go away?
It should first be noted that cookies are already absent in many marketer moments today. Devices like connected TVs, browsers like Safari, operating systems like iOS and mobile apps are all already cookieless environments today.
Cookie deprecation has impact on marketers' campaigns across almost all dimensions:
Reach: marketers need new ways to target and reach their customers and prospects
Personalization: limited behavioral data will make personalization difficult
Campaign Management: basic capabilities like frequency capping and A/B testing will be challenged
Performance Management: analytics and attribution based on third-party cookies will be lost, causing additional fragmentation
Thankfully, people-based approaches in cookieless environments can solve for all of these considerations.
What should we look for in an alternative to the third-party cookie?
Many cookie-based DSPs are now working on alternative identifiers to replace the third-party cookie as a proxy for identity. Many of these approaches, however, are unfinished, unproven and unknown.
Marketers should look for some key criteria in vetting these approaches:
Addressability: the alternative identifier should enable targetability and reach/frequency management across all manner of channels and devices
Measurability: accurate measurement of all media channels to true business outcomes and return on ad spend should be central to any new approach
Sustainability: with third-party cookies and mobile ad IDs becoming less reliable, any new identifier should be persistent and privacy-compliant for scalability
A people-based approach has the promise to deliver on these criteria
What does it mean to be people-based and why does it matter?
A people-based approach is one premised on deterministic (or identity-based) data as opposed to cookies or anonymous device identifiers. While it enables both better targeting and measurement than a cookie-based approach, the benefits of a people-based approach extend to accurate reach and frequency management to provide a better customer experience.
More critically, the only way to ensure privacy compliance is through known, identity-based data. This gives consumers more visibility and control over their data, inclusive of an opt-out capability.
Why does a household approach make sense?
Given the ongoing challenges to individual-level tracking and the rise of connected TV, a household-level approach makes sense for marketers. Marketers can still make meaningful connections with their customers and prospects, but in a way that puts the consumer first.
From a marketing standpoint, the consumer household has always been regarded as the decision-making unit – from cars to travel to home furnishings to consumer goods like groceries, this powerful clustered unit has always been important for marketer engagement.
A people-based, household-level approach still allows for the deployment of audience targeting, the management of reach and frequency and the measurement of outcomes, driving smarter media strategies that reduce waste and drive efficiency. Adelphic leverages the Viant Household ID to enable marketers to target at the household level, and you can learn more about that here.
All told, the cookieless world doesn't have to be a confusing or overwhelming place for marketers. With the right partner, it can mean a better future for brands, agencies and consumers alike.
STAY IN THE LOOP WITH OUR NEWSLETTER
Sign up to get Viant news and announcements delivered straight to your inbox.
Sign up to get Viant news and announcements delivered straight to your inbox.