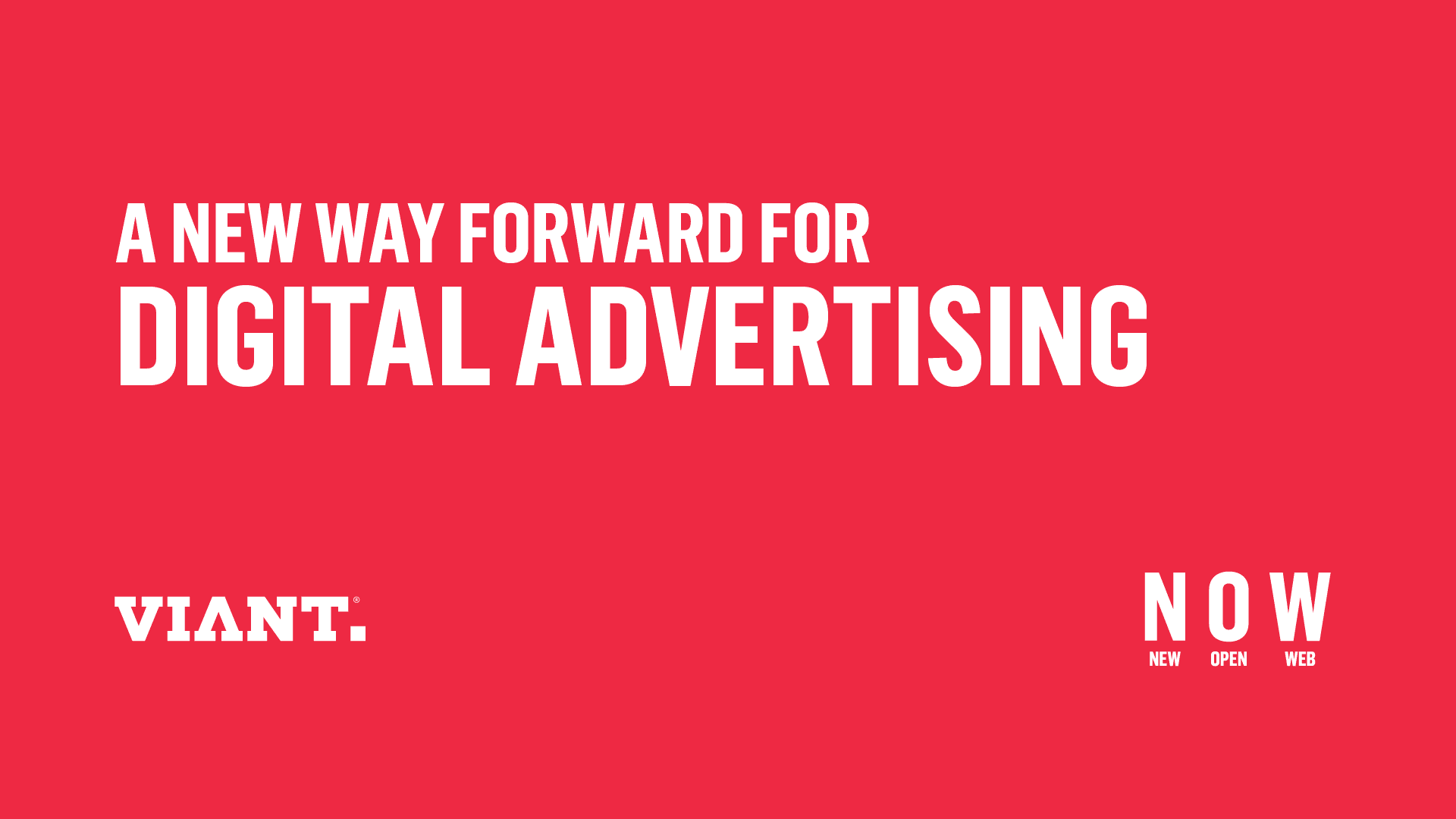 A New Way Forward for Digital Advertising
Get the Most Out of the New Open Web
At Viant, we believe the New Open Web — what some people are calling Web 3.0 — is about creating the internet we all envision. One where marketers and consumers alike can succeed in a new digital landscape. Gone are the days of walled gardens and ad experiences that are repetitive as well as invasive. In the New Open Web, we can enjoy the rich storytelling digital advertising has to offer while respecting the privacy that consumers want and deserve.
In the videos below, Viant's Tim Vanderhook (CEO and co-founder) explores the New Open Web renaissance and the reason people-based advertising is the next evolution of programmatic technology. Viant's Chris Vanderhook (COO and co-founder) also shares what marketers can achieve in this new digital landscape as well as why Connected TV is the future of storytelling.
We invited other leading experts at Viant to highlight how the right tools empower marketers to take advantage of the cookieless future (Steven Ohrnstein, senior vice president of platform automation & analytics), move past the programmatic black box (Jon Ahuna, senior vice president of operations) and leverage an integrated data lake to optimize decision-making (Judy Tat, vice president of technical solutions).
At the end of this video series, viewers will not only understand why the New Open Web presents such an exciting opportunity for digital advertising, they will be equipped with the knowledge to succeed in the future internet today.
Learn More About Viant & The New Open Web
"*" indicates required fields
Note: By filling out this form, you agree to the Viant Privacy Policy and to join Viant's mailing list from which you can unsubscribe at any time.
STAY IN THE LOOP WITH OUR NEWSLETTER
Sign up to get Viant news and announcements delivered straight to your inbox.
Sign up to get Viant news and announcements delivered straight to your inbox.