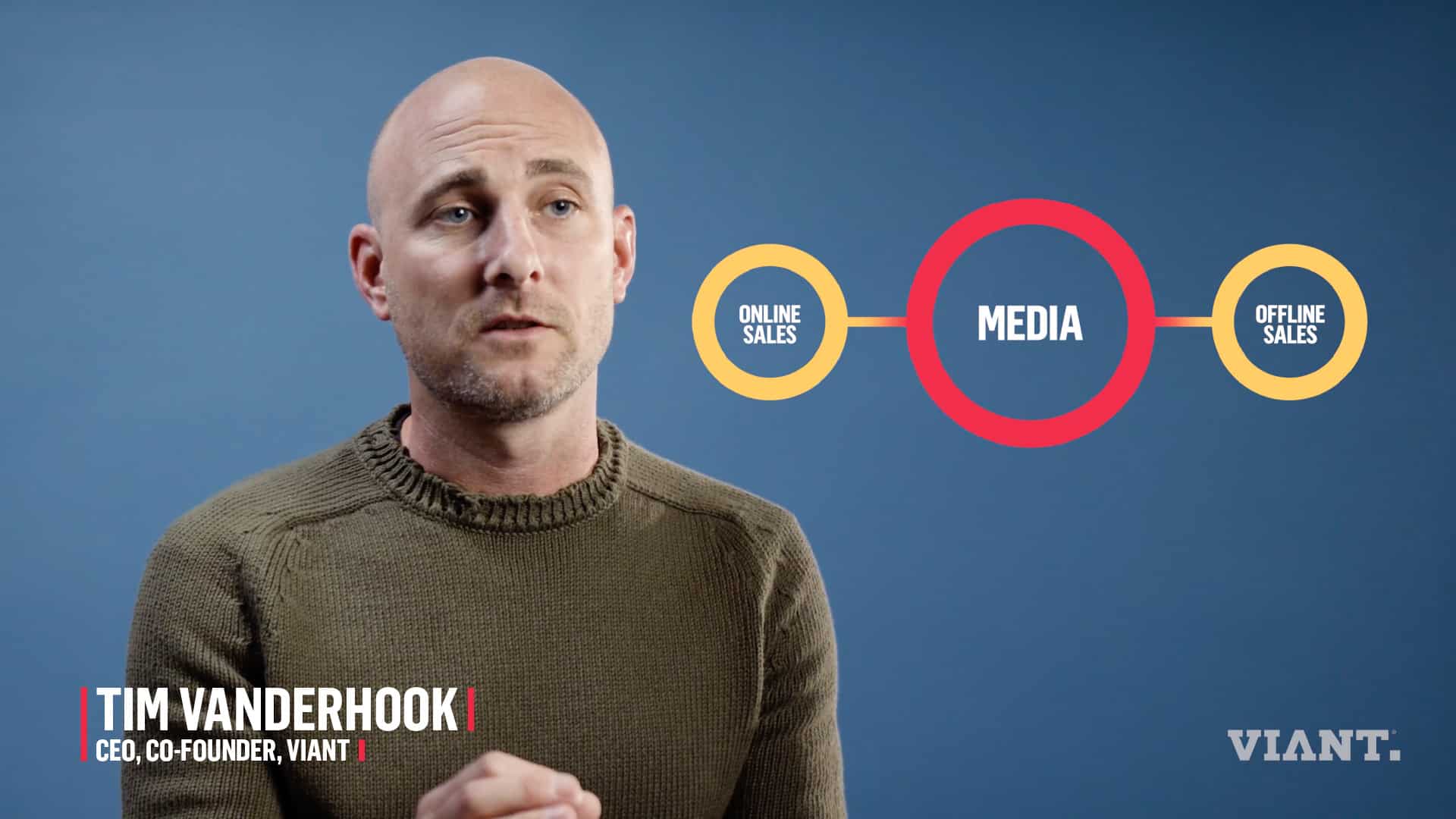 The Next Evolution for Programmatic
It's often repeated that 50% of advertising dollars are wasted.
Perhaps, the thinking goes, some ad impressions are mistargeted. Others are mismeasured. Yet more are simply, well, missed. That inevitable waste is positioned as an unavoidable fact of life as a marketer.
But should it be? And should the industry be bracing for things to get worse as the number of people marketers can reach craters thanks to the end of the third-party cookie?
"We don't believe that's true," said Tim Vanderhook, CEO and co-founder of Viant. "Or, at least we have built a vision of the future that we believe will enable marketers to enjoy a golden age for programmatic advertising."
It's called the New Open Web, Vanderhook said, and it's fueled by people-based advertising.
WHAT IS PEOPLE-BASED ADVERTISING?
With people-based advertising, marketers can reach known consumers, as opposed to anonymous proxies like cookies or device IDs. That means advertising software that's people-based helps marketers continue their efforts and ensure business continuity as the end of cookies draws near.
Leveraging first-party – or deterministic – data, people-based advertising allows marketers to develop lasting relationships with their customers over time, and to understand their behavior after ad exposure. So, for instance, if a member of a household sees an ad on their smart TV and then orders a product on their phone or picks it up in store, that action can be tied back to the original ad. This enables marketers to truly understand the effectiveness of their ad spend.
For consumers, a people-based approach provides control over the use of their data, while improving their ad experience. By offering marketers a firmer handle on reach and frequency control, a people-based approach means consumers won't be bombarded with the same ads on repeat.
"We're glad that the era of tracking cookies and ad IDs will soon be over," Vanderhook said. "Those are outdated technologies, which paid no focus on driving the best consumer experience. They simply provided marketing with the path of least resistance.
"We're all better off without them."
DIVING INTO THE NEW OPEN WEB
So what, exactly, is the New Open Web?
Think of it as an internet that works for everyone, marketers and consumers alike. It's an internet that prioritizes transparency, where the potential of digital marketing can finally be realized – and where marketers don't have to assume they'll automatically waste half of their ad spend.
And it is fueled by people-based advertising.
"We believe a people-based standard is the key of the New Open Web," Vanderhook said. "We're already seeing that it is the upgrade marketers and consumers need. It's been built with privacy in mind for the multi-device life we all lead, and enables marketers to deliver superior customer experiences to consumers along the way."
Unimpeded by the constraints of the walled gardens, the New Open Web and a people-based approach are transforming digital marketing from the impersonal to the personal, the closed to the open.
WHY VIANT'S APPROACH IS DIFFERENT
As Vanderhook explained, Viant has been executing people-based advertising for a decade already, and can show its effectiveness. The company saw the flaws in the way advertising was being conducted early on, and built a new industry standard around real people in real households, as opposed to their devices. Such a nuanced view of consumers helps marketers devise strategies based on more complete data, even while providing greater privacy control to individuals.
They're now in-market with a proven way forward for the entire programmatic industry – not an idea that requires external buy-in or a costly experiment. In fact, research from the company shows that marketers that employ their people-based targeting approach have an average of three-times higher return on advertising spend1.
"Plus," Vanderhook said, "they get the incredible benefit of connecting their online and offline sales to media, getting more conversions and reaching more households."
Learn more about People-Based Advertising in the video above.
1 Viant People-based Retail Transaction Aggregator Benchmarks, February 2016- April 2020, 28 ad campaigns across 13 Advertisers. Results may vary.
Learn More About Viant & The New Open Web
"*" indicates required fields
Note: By filling out this form, you agree to the Viant Privacy Policy and to join Viant's mailing list from which you can unsubscribe at any time.
STAY IN THE LOOP WITH OUR NEWSLETTER
Sign up to get Viant news and announcements delivered straight to your inbox.
Sign up to get Viant news and announcements delivered straight to your inbox.