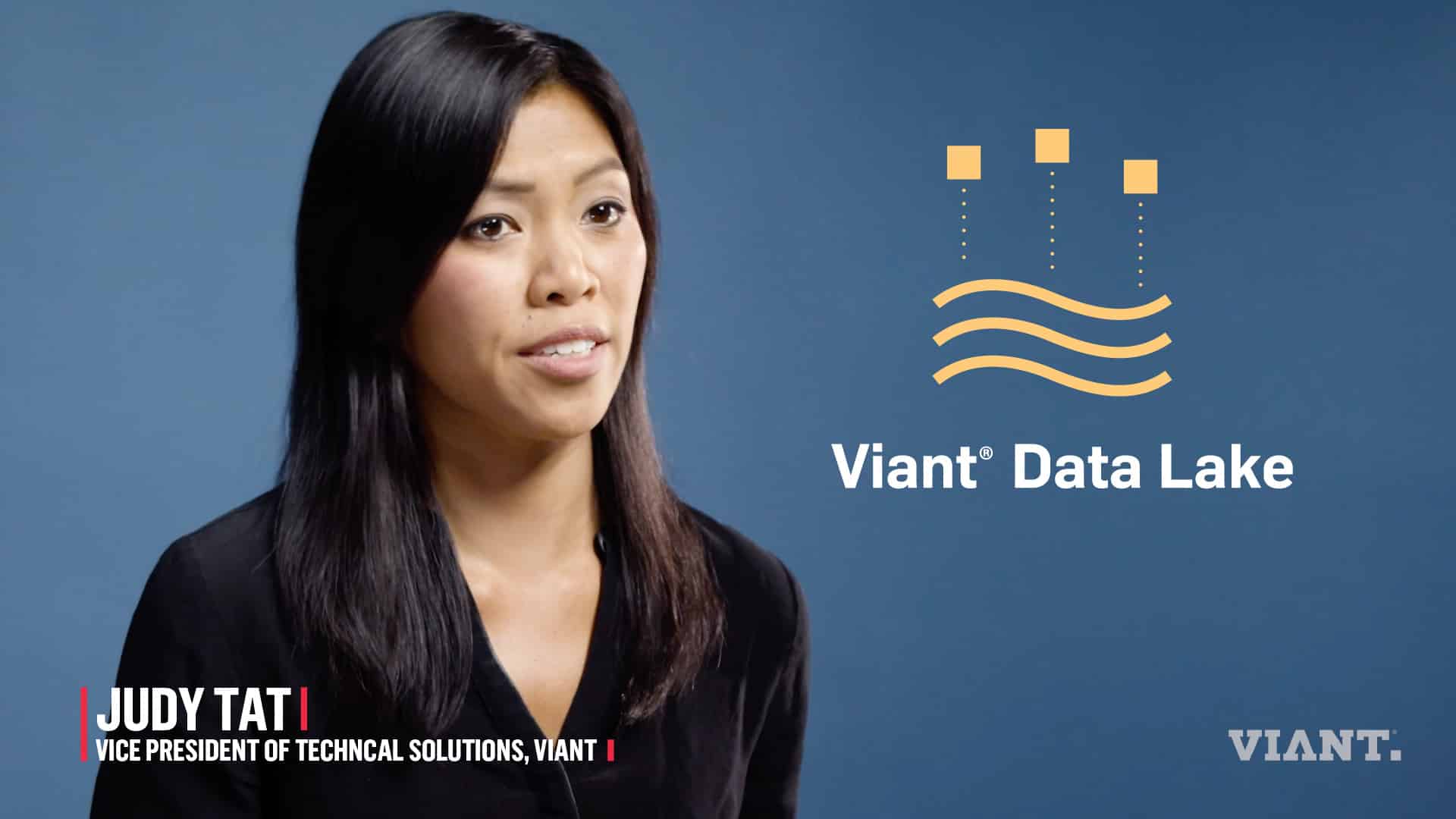 The Key to Taking Control of Your Data
While it might seem ideal to work with multiple partners on needs like identity resolution, analysis and data lakes in an effort to leverage the best possible providers, in reality, this is a flawed strategy.
It all comes down to data loss.
A separate provider strategy is, inherently, fragmented – and by definition, data is lost in fragmentation. In fact, 30-50% of data disappears with every sync1. That's a huge opportunity cost, one that can drive up CPM and depress conversion rates. And those figures are what marketers look to when making decisions, meaning you're not just risking who your ads will be able to reach now; you're risking who your ads will be able to reach in the future.
Think of it this way, said Judy Tat, vice president of technical solutions at Viant: "If you have 100 high-value customers who have already bought from you, you might reach as few as 50 of them once fragmented data is assembled."
Maintaining that data – and keeping control of it – are key priorities of the New Open Web, an internet that works for everyone in which marketers no longer need to accept the status quo. To capitalize, marketers need a DSP with consolidated software that can resolve identity and incorporate myriad data integrations, site visitations, exposure logs, online and offline purchase data and more.
That is, they need a DSP with a direct data lake integration, like Viant's DSP Adelphic.
WHAT IS A DATA LAKE?
A data lake platform is a central data repository capable of ingesting and processing massive amounts of data in its native format. Marketers can leverage these platforms to make sense of billions of data points from disparate sources – fueling everything from identity resolution to campaign analytics.
While there are numerous data lakes on the market, those that aren't directly integrated into a DSP run the risk of causing data loss during syncs, as mentioned above. By contrast, Viant's data lake has a direct integration into Adelphic. It goes beyond other providers' offerings as well, incorporating Viant's identity graph, multiple data sources and two proprietary tools for data exploration and workflow automation.
"When you extract, transform and load data into a data lake like Viant's, you gain access to a huge data network that enables you to pinpoint the audience attributes that are most important to you," Tat said. "That way you can deliver the best customer experiences to the right audiences."
DATA CONTROL IN THE NEW OPEN WEB
There's never been more pressure on marketers to justify their media spend than there is today. In the New Open Web, marketers can accurately measure the results of their advertising efforts, something on the minds of everyone in the industry.
But to accomplish this, it's necessary to work with a partner that makes true measurement possible, especially as cookies depreciate. That is, marketers must work with a partner that provides identity management, media activation and advanced analytics – transparently and without fragmentation.
In the New Open Web, marketers can take control of their data. They can gain a transparent view into the bid stream. They have access to a plethora of data, both their own and that made available through integrations.
"And to make use of all that data, you need a data lake," Tat said. "Ideally one directly integrated into an identity-based media-buying solution.
"Then," she said, "the real magic comes."
Learn more about Data Lakes in the video above.
Learn More About Viant & The New Open Web
"*" indicates required fields
Note: By filling out this form, you agree to the Viant Privacy Policy and to join Viant's mailing list from which you can unsubscribe at any time.
STAY IN THE LOOP WITH OUR NEWSLETTER
Sign up to get Viant news and announcements delivered straight to your inbox.
Sign up to get Viant news and announcements delivered straight to your inbox.