5 Things CMOs Need to Know About CTV Advertising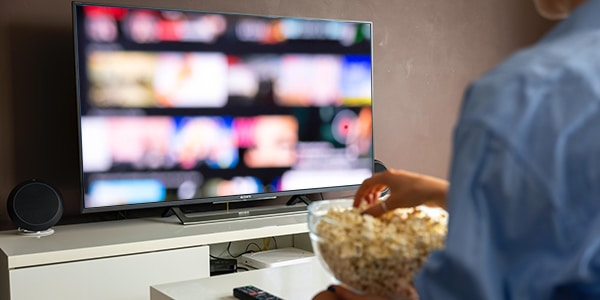 It's no secret that the past year and a half has been marked by a dramatic acceleration in Connected TV viewing. Most consumers' TV viewing habits were already shifting in a streaming-centric direction, and clearly all the major media companies were pushing their chips toward digital services – but the pandemic launched everyone's timeline forward.
Now, as something of a new TV normal settles in, there is great excitement in the marketing world over CTV's potential as an ad vehicle – as well as plenty of questions and even some confusion.
As with any fast-emerging medium, things are moving quickly, and norms and benchmarks are still being established. Thus, in the below, the goal is to help provide some clarity and hopefully dispel some misconceptions.
With that in mind, here are five things CMOs need to know about CTV advertising:
1. Consumers are far more welcoming of advertising in streaming services than you may think. In fact, that is where the bulk of the growth is.
Yes, it's true that in the early days of streaming, the majority of growth and viewing was concentrated in ad-free subscription services such as Netflix and Amazon Prime. Both are still huge players, but the past year has seen two massive shifts that have altered the market. Consumers adopted ad-supported streaming platforms during the pandemic in huge numbers, just as some of the biggest companies introduced ad-supported offerings, such as NBCUniversal's Peacock and the new HBO Max with ads.
According to Nielsen, streaming represents 26% of all TV viewing, with Netflix accounting for 6%. Meanwhile, Viant has seen an almost 10% jump in available CTV inventory via programmatic channels over the past 12 months.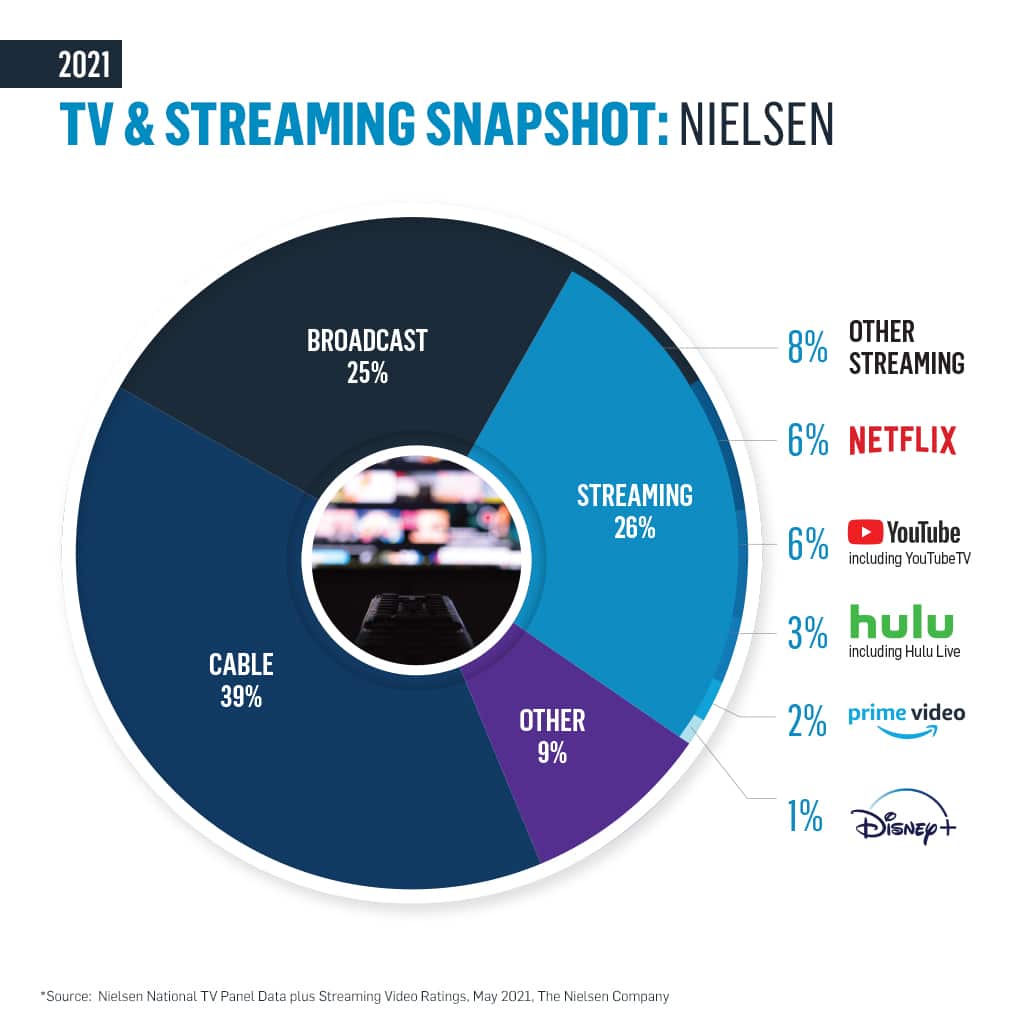 2. Premium inventory is available now programmatically – brands don't have to wait for the market to develop.
While in its early days, programmatic advertising first really took hold in the remnant display market, this has not been the path followed by CTV. The best evidence of this is in just how fully bought-in the biggest media companies are regarding their streaming platforms – which are distributing their top content (just take a look at the recent list of Emmy nominees, and how many were from big streaming services). Indeed, NBCU plans to stream 5,500 hours of the Olympics this summer, while CBS is using Paramount to roll out original, pricey Star Trek series, for example.
Meanwhile, even as the traditional upfront sales period remains healthy, particularly in this post-pandemic bounceback, every big media player is investing in programmatic sale vehicles. For example, Disney said it expects to automate half of its ad business over the next five years.
BMO Capital Markets predicts that CTV ad spending in the US will exceed $20 billion this year and hit the $100 billion mark in 2030. Already at Viant, nearly $1 of every $2 of ad dollars that runs through our Adelphic DSP goes towards CTV inventory.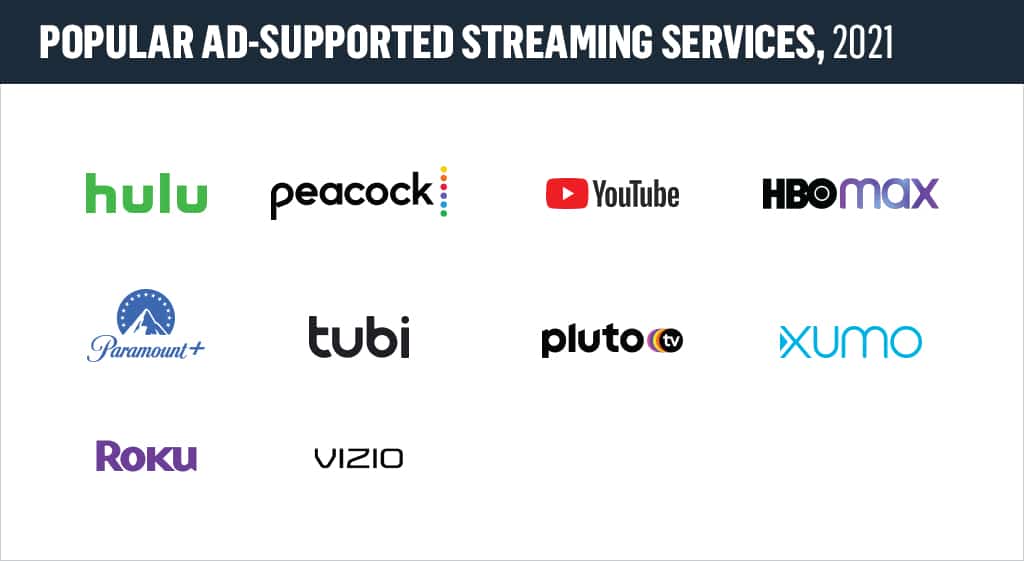 3. Managing reach and frequency, and ensuring that a brand's ad dollars are allocated most effectively, does require diligence, but it can be done with the right partners.
One of the key consumer complaints regarding AVOD is seeing the same ads over and over again. As much as CTV promises more sophisticated ad targeting and delivery technology, right now in these early days, fragmentation can make stewarding a campaign challenging.
That's in part due to the fact that many of the major streaming players, from media companies like Disney/Hulu to device manufacturers like Roku, employ their own ad serving software and individualized targeting and measurement techniques.
However, brands can navigate this maze of outlets by employing a centralized buying strategy. The more an advertiser can use a single DSP through which targeting data and campaign reporting can flow, the better control they will enjoy when it comes to reaching the right audience at the right frequency across the range of premium content providers.
4. Yes there is fraud in CTV. But it is far more manageable than even a year ago.
It makes sense – in every form of digital media, we've seen fraudsters looking to exploit an open market during its immature stages. CTV, given its recent, rapid growth, is no different.
But just in the past year, we've seen leading brand safety providers such as DoubleVerify and Integral Ad Science make major strides in identifying and blocking the sale of fraudulent CTV inventory. In fact, we've seen fraud rates decline from 12% to 0.4%, according to AdExchanger.
To be sure, there is a bit of a gold rush mentality right now in CTV – and leaning on experienced ad tech partners is crucial, given how nuanced the market is.
5. Attribution on CTV is a work in progress, but household data is helping quickly to advance the medium's capabilities.
Here's some good news. Though brands need to take measures to respect consumer privacy, CTV by nature is far less reliant on tracking individuals. Similar to linear TV, CTV is rooted at the household.
Still, tracking attribution on CTV, while teeming with potential, is still being established. Some companies have found success in tying together data from ad exposure to in-store purchases, for example.
However, given that the TV is generally a shared device, household level attribution often makes more sense. Brands are finding that the ability to track and connect companion devices in the home is an attribution game changer, since so many consumers watch TV with phones, tablets and laptops in hand – as a people-based DSP, this is something Adelphic enables marketers to do. The more that marketers are able to link actions taken on these devices with CTV ad exposure, the attribution potential becomes almost unlimited.
Where can I learn more about the power of CTV attribution?
In this case study, one of the largest pizza chains in the U.S. partnered with Viant to run a CTV ad campaign with the goal of encouraging viewers to place orders online. Leveraging the Adelphic DSP's advanced reporting capabilities, the pizza chain was able to tie ad exposure to actions taken on other household devices, and measure the effectiveness of their ads. Read now to understand how – and how Adelphic's attribution reporting can work for brands of all kinds.
STAY IN THE LOOP WITH OUR NEWSLETTER
Sign up to get Viant news and announcements delivered straight to your inbox.
Sign up to get Viant news and announcements delivered straight to your inbox.