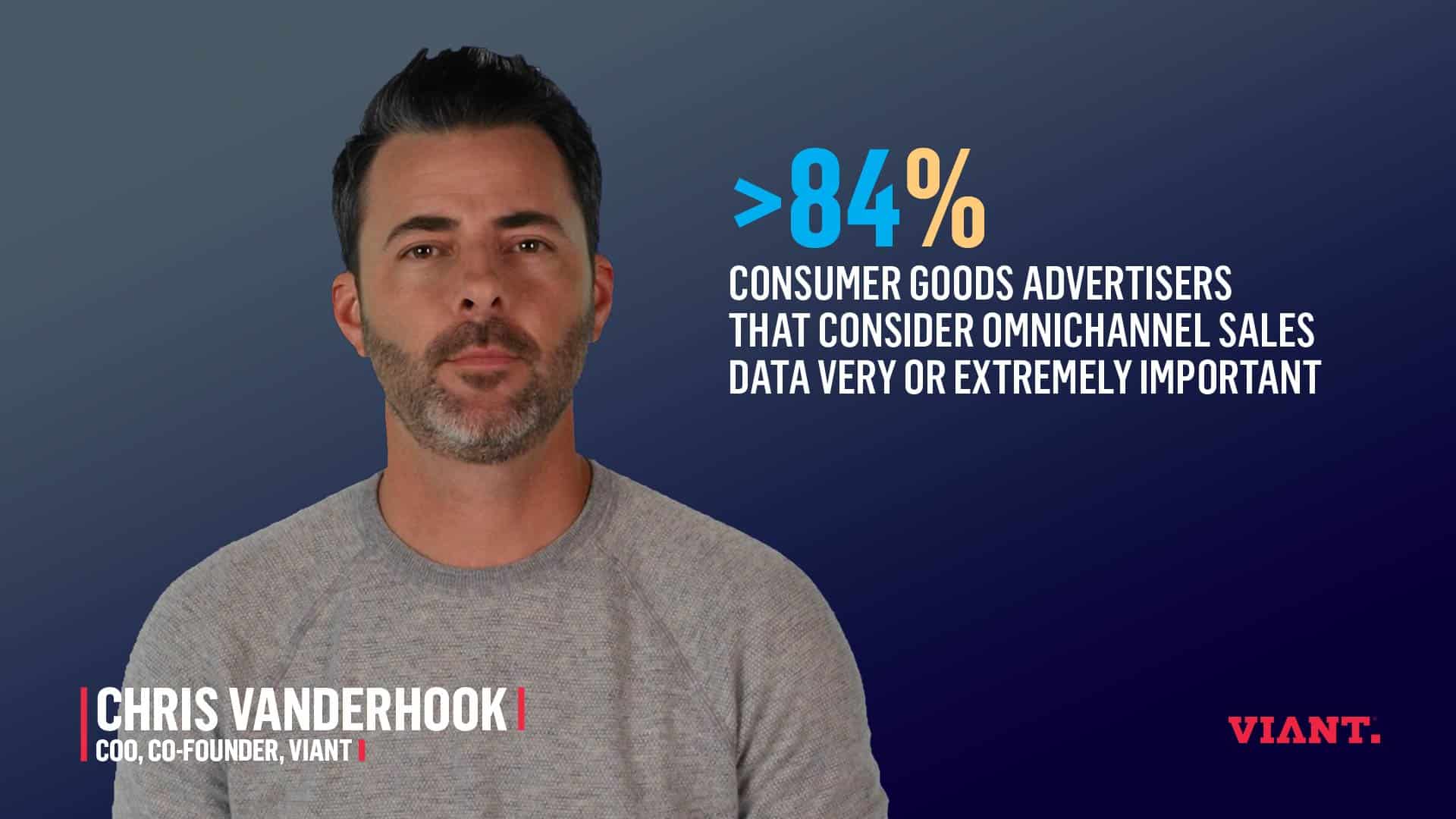 Realizing Retail Media's Potential
A New Dynamic for Brands and Retailers
It comes as no surprise to hear that businesses worldwide ramped up their ecommerce efforts during the pandemic. As a result, retailers flocked to digital advertising to ensure as many people saw their products as possible.. And even though in-store shopping is returning to pre-pandemic levels, this emerging channel — Retail Media — is still growing by double-digit percentages.
According to Viant's COO and Co-founder Chris Vanderhook, there's a good reason for this. "Retail Media helps further personalize the consumer journey and provide relevant advertising at an impactful moment for consumers."
But there's still a lot of confusion about what Retail Media is.
Retail Media vs. Retail Media Networks
Let's start with Retail Media. Think of it like this: You're a national shoe brand, and a retailer buys a certain inventory of your shoes to sell on their website. You agree to dedicate money to advertising and promotion as part of the contract.
"In programmatic retail media, those funds go toward the retailer's owned media, which is most often its website," explains Vanderhook.
Retail Media Networks take this agreement one step further. Instead of simply promoting your shoes on the retailer's website, you want to broaden your reach and connect with consumers on an emerging channel like Connected TV (CTV). You can do this by accessing — and leveraging — audience data from the retailer.
Vanderhook says that with this data, "the marketer can target potential shoe buyers beyond the confines of the retailer's ecommerce site — all with shopper marketing dollars."
A New Way to Reach Consumers in the Evolving Internet
You might be wondering: what's the difference between this and what walled gardens already do?
Enter the New Open Web.
In the New Open Web — what some call Web 3.0 — audience data is opening up beyond walled gardens and becoming easily accessible for brands to use. In the Retail Media channel, brands can now make the most of the massive — and likely permanent shift — to online purchasing and reach customers at the point of purchase in a virtual buying environment.
So rather than relying on audience data held by walled gardens, explains Vanderhook, "Retail Media allows brands to create relevant, personalized omnichannel experiences from relationships and data they control."
Retailers also benefit in the New Open Web. They now receive a new revenue stream that is independent of profit margins — while still earning from a brand's return on ad spend.
Powering Retail Media with People-Based Technology
Viant's omnichannel, people-based DSP Adelphic is uniquely positioned to help advertisers stand out in the Retail Media landscape — and in the evolving architecture of the New Open Web.
By placing identity resolution at its core, retailers using Viant can offer brands unmatched targeting, measurement and closed-loop attribution online as well as off. Not only that, retailers can easily upload and leverage their own CRM data.
These capabilities provide a competitive advantage, says Vanderhook, "especially as new hybrid shopping experiences and shoppable formats are on the rise."
While Retail Media may be still developing as an ad channel, there's no better time to get a head start. Find out more about Retail Media in the video above.
Learn More About Viant & The New Open Web
"*" indicates required fields
Note: By filling out this form, you agree to the Viant Privacy Policy and to join Viant's mailing list from which you can unsubscribe at any time.
STAY IN THE LOOP WITH OUR NEWSLETTER
Sign up to get Viant news and announcements delivered straight to your inbox.
Sign up to get Viant news and announcements delivered straight to your inbox.