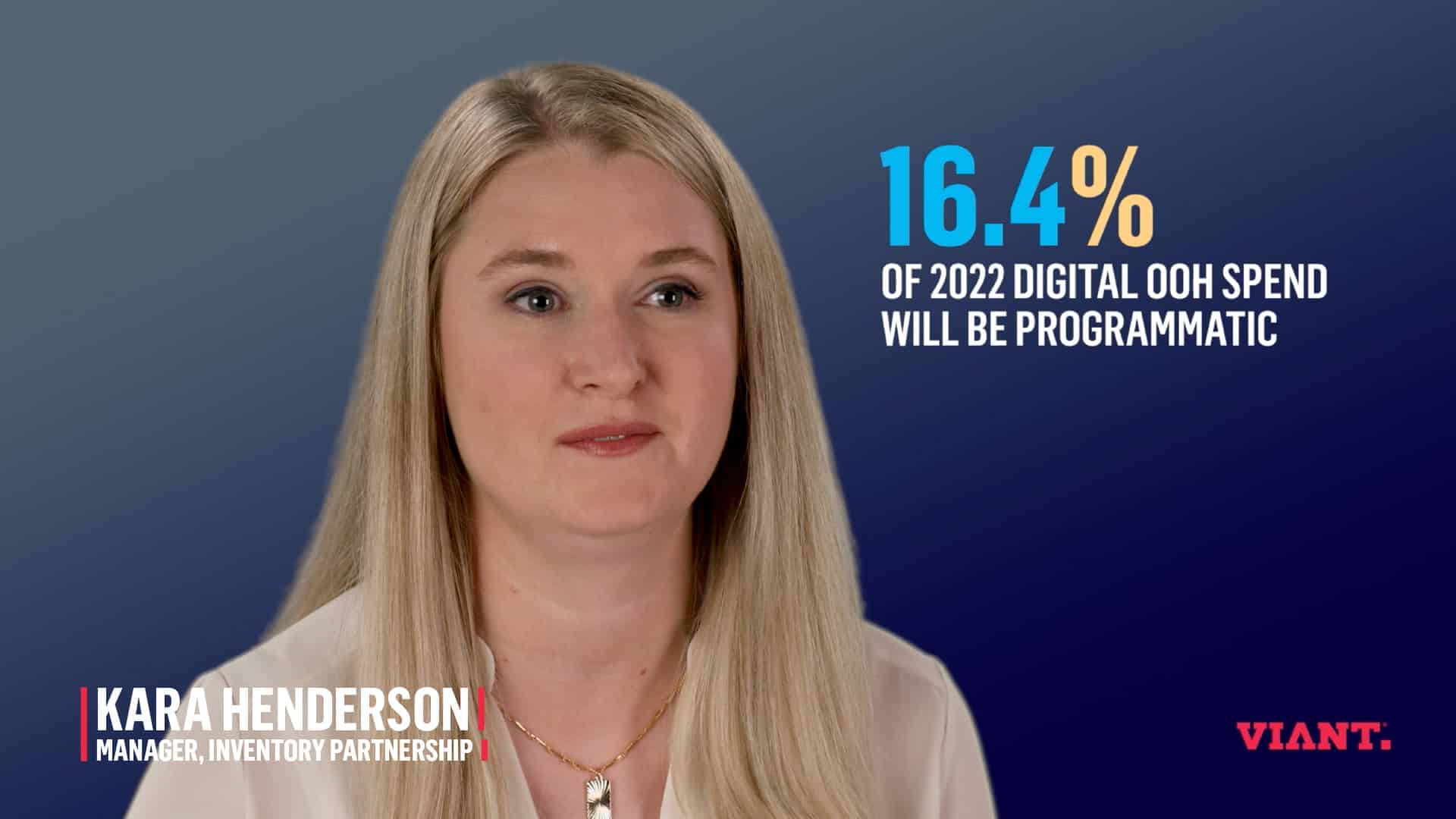 Incorporating New Channels in Your Media Plan
Picture this: You're a marketer and you've just launched a media plan that took months to develop. Unfortunately, the initial impact is underwhelming and the campaign isn't meeting expectations. Saying that, you still believe things could turn around — especially because the plan involved so many hours of hard work.
This is an all-too-common scenario for marketers, but according to Viant's Integrated Partnerships Manager Kara Henderson, it can be fixed by adding one crucial element to any media plan: "flexibility."
Flexibility in media planning allows marketers to course correct and get the most out of their programmatic budget. Henderson highlights that when used strategically, adding flexibility provides "the benefit to explore emerging formats and channels that can reach customers in new ways."
EXPLORING CONNECTED TV, DIGITAL OUT-OF-HOME AND MORE
The emerging cookieless channels of digital out-of-home (DOOH) and Connected TV (CTV) are a perfect example of new channels outside of a marketer's typical media plan.
DOOH, a top-funnel channel once thought impossible to measure, is growing in popularity thanks to advances in programmatic technology. Marketers can now "drive consumers closer to purchase with content tailored to context" and tie their campaigns to on and offline outcomes, shares Henderson.
Similarly with CTV, the latest programmatic technology provides marketers with the ability to place their ads in front of the right customers at the right time — like a commercial for a football team right after they score a touchdown. The result, says Henderson, is "less waste and better targeting."
Reaching consumers in DOOH and CTV are not the only emerging channels marketers can incorporate into their less rigid, more flexible media plans. Linear TV, in-game advertising and connected home audio are fast becoming the next frontier for programmatic advertising.
POWERING PROGRAMMATIC WITH PEOPLE-BASED ADVERTISING
Reaching consumers in these emerging channels and measuring the impact is possible — with the right programmatic partner.
Using Viant's people-based householding approach, marketers can control ad reach and frequency in emerging channels (and all current ad channels) across every device in a consumer's household. Say goodbye to ads that consumers find repetitive and invasive to their privacy. Householding also allows advertisers to attribute offline outcomes, like in-store purchases, directly to their campaigns.
As the web transitions into a world without the third-party cookie, the ability to measure in emerging cookieless channels is becoming a necessity. But that shouldn't be scary. Rather the opposite, according to Henderson.
"Emerging channels give marketers more native and immersive experiences to share, creating an organic fusion of message, content and format — often at a substantial early-adopter discount."
Learn more about Emerging Formats in the video above.
Learn More About Viant & The New Open Web
"*" indicates required fields
Note: By filling out this form, you agree to the Viant Privacy Policy and to join Viant's mailing list from which you can unsubscribe at any time.
STAY IN THE LOOP WITH OUR NEWSLETTER
Sign up to get Viant news and announcements delivered straight to your inbox.
Sign up to get Viant news and announcements delivered straight to your inbox.