Why Programmatic Audio Can Be a Marketer's Secret Weapon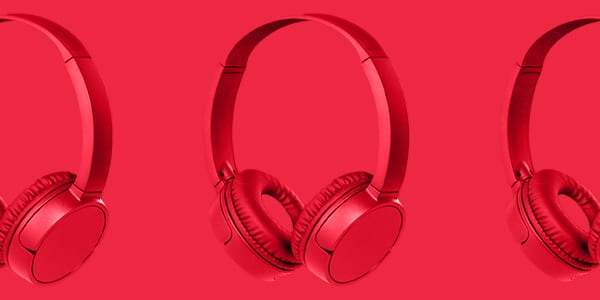 Marketers strive to tell brand stories in compelling ways. The more we require marketing spend to drive revenue, the more marketers must become storytellers and growth drivers.
That dual mission only becomes more challenging as the pace of change quickens across almost every industry.
What if there was a way brands could tap into a powerfully effective, relatively untapped ad vehicle — one that provides the agility and flexibility they desperately need right now?
That new opportunity is programmatic audio.
Recently there has been an incredible amount of hype surrounding the growth of podcasting and digital music, thanks to many high-profile talent deals and acquisitions. But when it comes to audio advertising, it almost feels as though the medium is underappreciated and undersold.
eMarketer pegs podcast advertising as trending toward becoming a $2 billion market next year, while digital audio spending may surpass $6 billion. These are healthy numbers, yet consider that terrestrial radio — which is as old as advertising itself — still pulls in over $11 billion in the US each year.
There is still so much room to grow, particularly through programmatic channels.
Blending Media Optimization With Creative Flexibility
Many advertisers view podcasting as a place for "special" one-off sponsorships of a handful of huge shows driven by prominent personalities or the latest true-crime saga. Meanwhile, a finite number of advertisers work directly with Pandora, Spotify or iHeart to attract music fans. But from our vantage point in the DSP space, it seems as though too few brands have caught onto how vibrant the programmatic audio market is and how it can address so many of their needs in this rapidly changing business climate.
Modern brands face enormous pressure to prove the value of their ad spending. They need agility and flexibility more than ever. And for all the talk in our industry about creative and media teams needing to work in concert to optimize campaigns, we still see advertisers tweaking just the media plans given the flexibility technology allows today. But digital audio inherently provides more malleable ad formats and messaging flexibility. Brands can crank out unique, timely and more relevant ads at relatively low cost, gauge response and quickly pivot.
Programmatic audio allows for the same kind of audience-centric buying approach brands are accustomed to through their core digital ad spending. This medium enables marketers to reach their audience wherever they are, including via some of the biggest platforms in audio, across the open web.
Stop and Listen
While we think through programmatic audio's many tactical benefits, let's not lose sight of what makes it so valuable. There is a move in the marketing world to tap into or create more sensory-driven experiences. We spend too much time on devices filled with visual stimulation and distractions. Audio advertising provides a welcome reprieve from this overloaded world as evidenced by the rise of podcasts, connected cars and smart speakers. This is why we are seeing brands invest in audio-based experiences such as sonic branding and voice search.
Here are three key advantages of programmatic audio.
Targeting and measurability
Streamed audio data provides the same rich demographic and behavioral targeting opportunities as other digital ad options such as display and video. In addition, it provides measurability with audio-specific metrics like audibility, audio ad impression and completion rates. This not only allows marketers to understand the impact of their audio ads on conversion, but also makes programmatic audio a nice complement to their overall omnichannel strategy. 
Intimacy and engagement.
Audio ads have an intimacy that allows for the forging of unique emotional connections with consumers. Think when you are walking, driving or cooking — you are rarely using another device and you are most likely highly engaged with the content you are listening to. Brands have understood the potency of this sensory experience for more than a century — and today, there is nothing quite like getting in someone's head when they are free of any other noise. Podcasts deliver a "lean forward" listening experience that leads to strong responsiveness.
Brand Suitability and safety.
Digital audio platforms offer several advantages that enhance brand safety. The ability to select content channels and control an ad's context; and listening where the listeners are actively engaged in selection of programming create positive listening environments for advertiser messaging. Non-skippable ads and in-app listening diminish the incidence of fraud. Filtering of invalid traffic, server-side ad insertion and transparency in programmatic platforms are important protections as well.
Marketers tell us their daily workloads are noisy enough. But if you are looking to achieve greater reach, frequency, engagement, targeting and measurability, programmatic audio presents a unique opportunity to impact consumers. Take time to stop and give programmatic audio a second look – or listen.
STAY IN THE LOOP WITH OUR NEWSLETTER
Sign up to get Viant news and announcements delivered straight to your inbox.
Sign up to get Viant news and announcements delivered straight to your inbox.