Brand Safety in Programmatic: Understanding the Top Challenges and Strategies for Success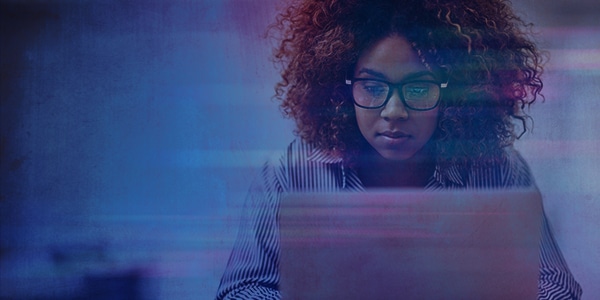 Brand safety can be defined as protecting a brand's reputation when it advertises online.
Challenges to brand safety include fake news, homonyms, shifting context, real-world events and extremist content.
Adelphic has a comprehensive brand safety offering, ensuring our clients' ads run on quality, brand-safe inventory.
---
At its basest level, brand safety refers to protecting a brand's reputation when it advertises online. This means making sure a logo or ad doesn't inadvertently appear alongside unsavory, inappropriate or irrelevant content.
Some classic examples of a brand appearing in an "unsafe" environment would be an airline ad showing up next to an article about a plane crash or an ad for a cookie brand appearing next to a news story about the benefits of gluten-free eating.
Because programmatic enables ad impressions to be sourced and sold in fractions of fractions of seconds, understanding how to control the context in which an ad appears is extremely important. Below, what marketers need to understand about brand safety in programmatic advertising.
What are some specific challenges to ensuring brand safety in programmatic?
There are a number of challenges to brand safety that marketers need to be aware of. Brand safety categories include:
Brand Safety Challenge No. 1: Homonyms: Media buyers can insert custom keyword lists to help protect their brands from being associated with questionable content by proximity. However, without context, keyword lists can flag neutral, or even positive, content by default. Consider the word "shot." Some brands might have a general desire to avoid their ads being placed alongside articles about gun violence, but "shot" could refer to inoculations, such as the COVID-19 vaccine, sports, photography or the "Hamilton" smash hit number, "My Shot."
Brand Safety Challenge No. 2: Shifting Contexts: Let's say a family-oriented brand wants to avoid being associated with anything related to adult content, so they mark certain words including slang terms. This precludes ads near any content that mentions former Vice President Cheney or the Edward Lear poem about an owl and his feline friend. Indeed, Digiday reports, publishers at Hearst UK complained of some of their content being blocked, thus resulting in lost ad revenue, because of references to the Duke and Duchess of Sussex (aka Harry and Meghan). The problem? The last three letters of "Sussex."
Brand Safety Challenge No. 3: Real-World Events: Without a doubt, the biggest story of 2020 was the COVID-19 pandemic. Advertisers need to decide if they want their brands to be associated with COVID simply by proximity. Some hand sanitizer or soap companies, for example, might want their ads to appear next to articles about the coronavirus, while some hotel brands, for instance, might not because of negative associations.
Brand Safety Challenge No. 4: Fake news: Defined here as untrue or made-up news stories, fake news continues to be a growing brand safety concern. DSPs like Adelphic can help media buyers combat fake news by allowing marketers to choose to block ads from sites that have a reputation for or history of inaccuracies or poor fact checking.
Brand Safety Challenge No. 5: Extremist sites: No brand wants their ads showing up on extremist or hate-mongering sites, or next to extremist content. When it comes to sites with user-generated content, brands sometimes have little control over the content their ads appear alongside, unless they choose to block those sites entirely – something to keep in mind.
The good news is, with the right technology partner, it's possible to overcome these hurdles.
How can contextual intelligence help address these brand safety challenges?
Contextual intelligence is technology that can determine what a story is about – its true context. It can discern meaning beyond simple keywords, allowing brands to deliberately include or exclude inventory on pages about specific topics at the necessary speed required for programmatic. The challenge of the "old school" strategy of simply blocking keywords and creating URL blacklists is that it can be inflexible. These methods don't provide the level of control necessary to safely advertise programmatically, which contextual intelligence allows for.
Learn more about the role of contextual intelligence in programmatic
How can ACR help address brand safety concerns?
Connected TV (CTV) has proven to be a safe and quality brand environment with reliable features like high definition and full-screen video. It allows marketers to enjoy the benefits of digital addressability served up though the trusted TV screen.
Automated content recognition – or ACR – captures and identifies content by matching audio or video "fingerprints" against a reference library of almost all existing TV content. In programmatic advertising, ACR capabilities can be leveraged in CTV, helping advertisers to understand where and when their ads run, providing brand-safe transparency while also providing insights that allow them to adjust their plans accordingly to improve performance.
Learn more about what marketers need to know about ACR
What are Adelphic's brand safety capabilities?
With our brand safety capabilities and other custom planning tools, Adelphic can help alleviate your brand safety concerns. Our omnichannel DSP is equipped to help media buyers combat each of the brand safety concerns listed above.
To learn more about how Adelphic prioritizes brand safety, reach out to a representative today.
STAY IN THE LOOP WITH OUR NEWSLETTER
Sign up to get Viant news and announcements delivered straight to your inbox.
Sign up to get Viant news and announcements delivered straight to your inbox.