When it Comes to Connected TV in 2021, There's No Place Like Home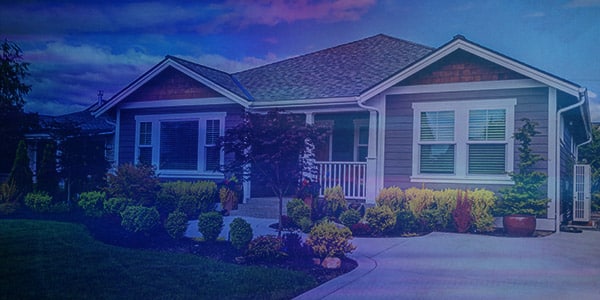 The explosive growth of connected TV (CTV) advertising in 2020 has led advertisers to shift sizable ad budgets from linear television to digital. The nuances of this emerging channel, however, require thoughtful consideration when making the transition.
Digitally proven targeting and measurement approaches, for example, will not translate directly to CTV. Identifiers like cookies or email will not work in CTV environments which is largely a shared device that cord-cutters may be watching with other family members or roommates (just as they do with linear TV).
When adapting to CTV, brands need to determine which techniques provide the most accurate and informative data—and they may not be the methods that worked best in other digital channels. This is why the industry must adopt a new approach focused on the household in 2021.
Today's Landscape
Marketing conditions are changing rapidly, with countless variables to consider at a time of massive upheaval. Many advertisers currently use cookies or device identifiers to log transactions that occur on one device or browser. Add to this the recent Google announcement around blocking all individual web tracking via their Chrome browser, following suit of other major browser like Safari and Firefox, which promises to redefine digital targeting and measurement going forward.
This challenge is especially pronounced when it comes to CTV measurement. Not only is it difficult to tie an online purchase to a CTV spot, but it can also be ill-advised to tie a CTV spot to a single person in the first place.
Several alternative solutions are emerging that seek to close the loop and refine measurement across channels, though the best approach is far from settled. The primary division between definitions of identity resolution in the advertising industry is that some parties see it as an issue of reaching real people with addressability. In contrast, others are simply in search of a cookie replacement.
Marketers need a future-proof strategy. When it comes to CTV, they need an approach to identity resolution that also provides personalized targeting capabilities. It requires resolving data back to the household by matching identifiers like name, email address, physical address and/or phone number with the household's digital identifier: IP address.
With these considerations in mind, household targeting and measurement is the best path providing the ability to measure consistently across channels and devices, taking into account that some devices within a household are shared, and many purchases are made at the household level anyway.
Home Sweet Home Viewing
Marketers need to take a top-down view of identity resolution in 2021. By attributing views and impressions to households, they can account for modern buying and viewing habits, control budget reach and frequency across advertising channels, and get improved insights into return on ad spend (ROAS) and overall campaign impact.
There are two critical reasons for this. First, as referenced earlier, television is premised on co-viewing behaviors; it is the ultimate at-home shared experience. Unlike a mobile device, which a user typically looks at individually, there is often multiple people sitting in front of a connected TV at the time of ad exposure. As a result, individual touchpoints for one consumer, like a website visit or app download, are just part of the overall picture.
Second, while browsers and operating systems alter or block the availability of identifiers like cookies and mobile IDs, they do not control IP addresses. Therefore, the IP address is a more persistent and reliable way to measure digital ad engagement within the household.
It is for these two reasons that the most effective CTV marketing utilizes a people-based approach linking individual consumers to their homes through cookieless identifiers. That enables advertisers to personalize messaging, manage reach and frequency, and measure the impact of media exposures. Ultimately, brands that use future-proof household identifiers to attribute online and offline purchases will drive better results and foster more successful consumer interactions.
Attracting New Audiences in 2021
Looking to the future, CTV poses new challenges for cross-platform measurement, compounded by the coming end of third-party cookies. As this digital landscape continues to evolve and fragment, marketers must innovate to deliver messages effectively.
Once advertisers link individual consumers to their homes through cookieless identifiers, they can understand the shopping journey from beginning to end and target the right CTV audiences at the correct times through holistic campaigns.
Marketers will face many measurement challenges in 2021. But by prioritizing a household-based approach, they can adjust to the co-viewing nature of the CTV platform, avoid the pitfalls of old measurement techniques, and excel in modern advertising.
STAY IN THE LOOP WITH OUR NEWSLETTER
Sign up to get Viant news and announcements delivered straight to your inbox.
Sign up to get Viant news and announcements delivered straight to your inbox.