What are Advertising Pixels – and Will They End with Third-Party Cookies?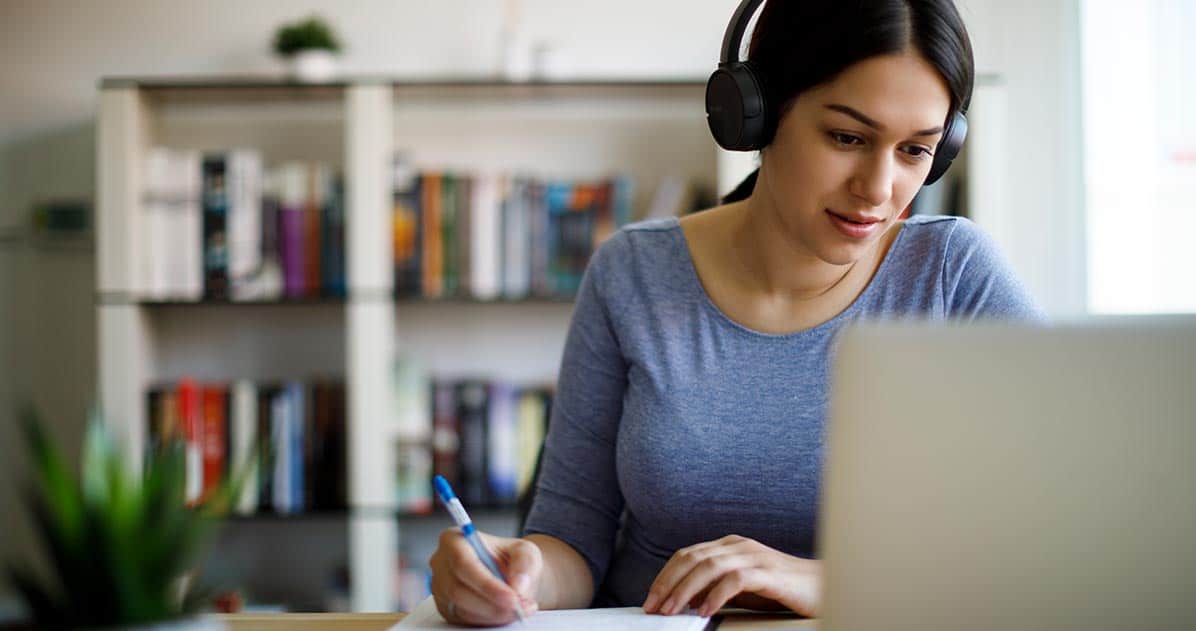 Advertising pixels are a key tactic digital marketers can implement to measure the performance of their ad campaigns and optimize accordingly – but even today, many remain confused about the different types of ad pixels, how they work and exactly what they can help you understand.
The sunsetting of third-party cookies has added to the confusion, as marketers reevaluate whether their current tactics for reaching the right audiences and measuring performance are future-proof. With that in mind, below we'll explore what marketers need to understand about using pixels now and why they will continue to be a valuable method of understanding user behavior and ad effectiveness.
First, what are advertising pixels?
Ad pixels are snippets of code that can be implemented on a website to collect data. In most cases, there are two types of options you can choose from when generating a pixel code. Marketers can implement either a 1×1 image pixel or a JavaScript tag based on their needs:
1×1 image pixel: Typically used to track consumer behavior or conversions based on exposure to creative. This method is standard and the most common for advertisers to use.
JavaScript: This can be used in more complex use cases where more granular detail on the user is needed (how longer the user stayed on the page, what they did, etc.), but this tracking method is not accepted by many clients due to security concerns.
Once the pixel is placed, marketers can use pixels to gain valuable insight into the users that are visiting and converting on their site. This data is extremely useful and can be used to measure campaign performance and optimize towards the best performing campaign. You can also use data collected from pixels to create audiences or look-a-like segments for targeting.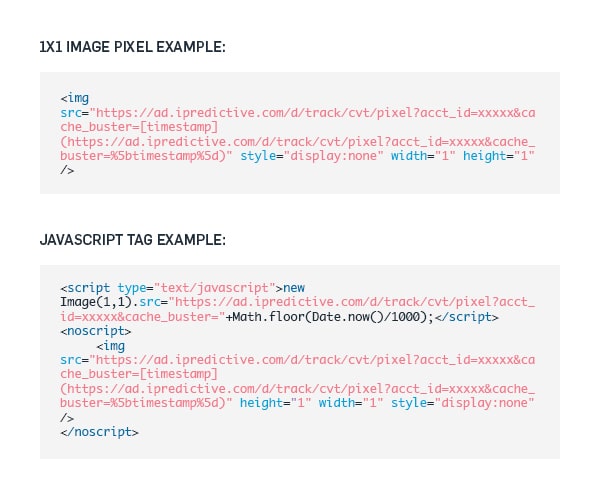 Do marketers need to be worried that the end of third-party cookies means the end of pixels?
As the industry braces for the deprecation of third-party cookies, marketers need another way to measure the effectiveness of their media, specifically tying impressions to conversions. When it comes to omnichannel media activation, it is critical that marketers work with measurement partners who can understand a user's consumer journey across different channels and devices.
As a people-based DSP, for example, Viant will allow marketers to continue to use pixels even without the presence of cookies. The Viant Household ID, which Viant relies on for its identity resolution, is able to link the IP address from the pixel to the 115 million households in the U.S. to effectively attribute media to an identified residential household.
So, in short: No, the end of cookies doesn't mean the end of pixels – so long as marketers are working with partners who don't rely on cookies for targeting and measurement.
What's the difference between website pixels and conversion pixels?
An advertiser can label a pixel as a website pixel or conversion pixel, but the definition is really up to the advertiser. A website pixel can be used to track a page view to key landing pages like the homepage or a product page, while the conversion pixel can be used to track certain actions users take on the site like a form submission. You can even have the conversion pixel placed to fire on an order confirmation page to track transactions for an e-commerce site.
How do I know when I should use a pixel?
Any advertiser who is looking to answer the question: "Is my media driving users to my website?" should implement pixels to help measure campaign performance.
Pixels are an easy and quick way for any marketer with an online presence to adjust their spend to ensure they are optimizing towards their KPIs. Having multiple pixels on your site should not affect load time and the more pages and actions you are able to track, the more insight you can gain on users interacting with your site.
As a best practice, at Viant we recommend implementing pixels on your site prior to campaign launch to ensure enough time for QA. In addition to tracking visits and conversions, marketers can also use pixels to collect data on users who visit the site and create user pools for targeted messaging.
What kind of information can marketers learn from Viant pixels?
Within a pixel, marketers can typically collect basic information on users who visit or convert on their site. Viant offers additional parameters clients can implement along with macros that dynamically populate values upon pixel fire, like Sales Amount or Transaction ID to track ROAS or eCPA.
If marketers are taking advantage of Viant's Advanced Reporting features, they can easily set up pixels to see this information within a reporting UI to help understand the impact their media strategy is having on online conversions, and to optimize in-flight. Viant also offers the ability to create retargeting pixels that creates user pools, allowing marketers to target or exclude users who have previously visited their site.
If you're interested in learning more about pixels or how Viant's measurement capabilities are helping marketers prove the value of their ad spending, reach out to a representative today.
STAY IN THE LOOP WITH OUR NEWSLETTER
Sign up to get Viant news and announcements delivered straight to your inbox.
Sign up to get Viant news and announcements delivered straight to your inbox.