Audience Segmentation in Programmatic: Types, Benefits & COVID-19's Impact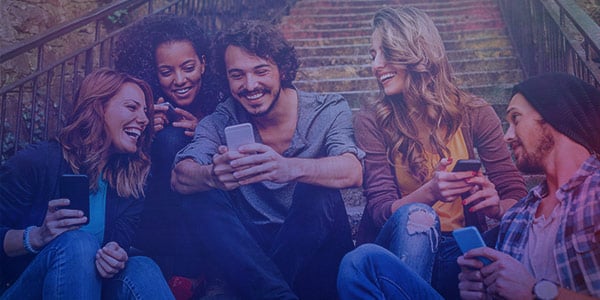 Defining audience segmentation is an important first step for advertisers looking to target consumers based on defined attributes.
There are four main types of audience segmentation, which advertisers can leverage based on their specific goals.
People-based data is at the heart of Adelphic's audience segmentation capability, as the best segments are based on real people, not cookies.
---
Audience segmentation is the act of dividing a large audience into smaller groups with similar characteristics. For marketers, who are always trying to reach the right audiences with the right messaging at the right times, it's imperative. After all, if your ads aren't appropriately targeted, you're destined to incur sluggish campaign performance, wasted ad spend and poor customer experiences.
In programmatic, the brands that prioritize best practices for audience segmentation and leverage people-based data to create customized audience segments are poised to keep up with consumers' journeys, even as their needs and circumstances change.
What are the Types of Audience Segmentation?
Generally speaking, there are four main types of audience segmentation:
Demographic segmentation: This type of audience segmentation targets consumers based on qualities like age, income level, education level, gender and ethnicity. Demographic segmentation is generally considered the most common and easiest type of audience segmentation.
Behavioral segmentation: When an agency or brand analyzes behavior, they're examining the products and services people buy, their spending habits or patterns, brand interactions and any other key types of behavior-related insights. Behavioral targeting helps marketers tailor their messaging to speak to consumers in a way most likely to encourage them to convert.
Psychographic segmentation: Somewhat similar to demographic segmentation, psychographic segmentation involves grouping audiences by their interests, beliefs, values, personality traits and other mental or emotional preferences.
Geographic segmentation: By splitting audiences up based on their location, marketers can target an ad to a specific area or can change an ad's language or positioning, for example, based on cultural differences of brand variations across different regions. Geographic segmentation allows for targeting based on state, county and zip code, as well as type of area, for example rural vs. urban.
The Pros and Cons of Audience Segmentation
Pros: Too many to number here, there are countless benefits of audience segmentation. Segmentation allows marketers to truly understand their customers, from the places they shop to their favorite hobbies to the kinds of connected devices they use, and to speak to them appropriately. It empowers brands to create audience segments for every campaign need, regardless of the vertical in which they operate.
Cons: While we strongly believe the benefits of audience segmentation outweigh any risks there are possible pitfalls for those who don't segment appropriately. As an example, it is possible for brands to accidentally overlook key consumer groups in their targeting efforts, thereby missing out on possible sales. It's also possible to create too many segments, thereby creating groups that are too restrictive for campaign scale goals or small to market to effectively.
How to Target Audiences During COVID-19
During the COVID-19 outbreak, segmentation strategies have become more imperative than ever. Consumer behaviors have changed, as people now research, choose and buy products differently. Because of this, consumer touchpoints have also shifted. Budget constraints have further emphasized the need to spend as strategically as possible.
Audience data can be leveraged during COVID-19 to help brands navigate this unprecedented time. In one example, a coffee shop chain could change its messaging based on whether specific areas permitted indoor dining by segmenting audiences geographically. Or, read our case study about how an international quick service restaurant (QSR) chain was able to access a pool of heavy QSR shoppers in both Hispanic and general markets via audience segmentation.
How Do Adelphic's Audience Segmentation Capabilities Compare?
People-based data is at the heart of Adelphic's audience segmentation. The best segments built leveraging the Viant Total Graph and executed across the Adelphic omnichannel DSP are based on real people, never third-party cookies. Adelphic's direct integration with Viant's data are built on persistent identifiers that help brands navigate the constantly evolving consumer journey.
If you're interested in learning more about audience segmentation and how Adelphic can help you reach your digital marketing goals, speak to an Adelphic representative today.
STAY IN THE LOOP WITH OUR NEWSLETTER
Sign up to get Viant news and announcements delivered straight to your inbox.
Sign up to get Viant news and announcements delivered straight to your inbox.