Identity Resolution and the Cookieless Future: Tip of the Identity Iceberg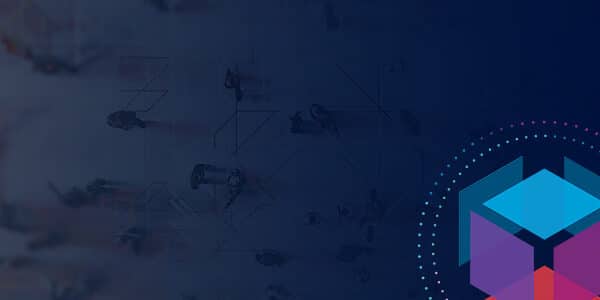 In celebration of Women's History Month, we recently hosted How Programmatic Power Players are Preparing for Identity Challenges that Lie Ahead, a virtual event featuring a panel of female advertising leaders, which focused on one of the hottest topics in programmatic today: identity resolution.
The panel addressed some of the industry's most pressing identity-related issues, including the end of third-party cookies and the search for a future-proof identifier. But it also provided an opportunity for the panelists to explore the importance of recognizing – and providing advice for – women in programmatic.
Below are some of the key highlights from the webinar. You can watch a full on-demand version of the webinar here, or read on for our recap.
Women at Work: Advice for the Next Generation
The conversation opened up with a nod to Women's History Month. Moderator Erin Donohoe, regional vice president at Viant, proposed the question: What is one piece of advice you would have given your younger self? Across the board, the panel wished they could go back in time and be more inquisitive, open and vulnerable in the workplace. They were in agreement that as young people start their careers, it's important to not let perfection be the enemy of progress, and to be OK with being a work in progress.
Lauren Fisher, VP Business Intelligence at Advertiser Perceptions, noted that "vulnerability strengthens relationships, makes people realize the value you bring to the table and enables you to have the courage to share perspectives to move things forward."
Cookie Chaos and Confusion
Lately, identity resolution is a topic that is everywhere we turn, and for good reason. Donohoe explained that we have approached a point in time where the theory of cookies going away is moving into a reality. "Cookie deprecation is approaching, and it is approaching really quickly," she said.
Google's recent announcement that it will block all individual web tracking in Chrome and won't create a replacement for third-party cookies along with past regulations like CCPA and GDPR has disturbed the plans of agencies, brands and marketers.
"There has been a lot of chaos, scrambling and confusion, but also a lot of conversation happening in the background," Fisher said. "This is something that everybody is moving towards, they're asking questions, and marketers are asking a lot of their partners. They really expect and look to their tech partners to give them the advice they need, explain the changes and give them the assurance that they can provide solutions for the road ahead."
From an agency perspective, Jean Fitzpatrick, VP of Marketplace Solutions at Kinesso, shed light on her clients' reactions: "We are seeing a lot of marketers in different positions … in terms of maturity in how they're approaching what's going to change with identity." She shared how Kinesso is approaching these questions by supporting clients with a consultative approach to ensure their businesses are future-proof against IDFA and third-party deprecation.
COVID-19 Conclusions: An Acceleration of a Trend
Sarah Stalnecker, head of consumer analytics at New Balance, touched upon how, in the last year and a half, COVID-19 has accelerated her team's transition away from relying on New Balance's CRM and first-party data. They need a more holistic understanding of the consumer in order to create more a relevant marketing experience for their consumers, she said. Brands, and retail brands in particular, have transitioned to focusing significantly on the digital side and learning how they can better service, talk to and reach consumers. "There is a pretty significant amount of work on the brand and marketer side on internal preparedness," Stalnecker said, "because we can't change the fact [the end of cookies is] going to happen, but what are the steps we can take to minimize the impact as much as possible?"
Kelly Lundquist, VP, Director of Insights and Data Strategy at Havas, echoed Stalnecker in saying that it is key to figure out how to maintain the consumer experience today, and then in parallel, to design for the future experience. She also pointed out that with COVID-19, there was a massive disruption across verticals, especially health. The most meaningful customer experiences require, she said, having a core understanding of the consumer so brands can build and optimize accordingly.
This is a moving target, but Lundquist stressed that making sure brands have the measurement mechanisms in place to test what is working and what's not working is vital.
The Secret Sauce: Identity Mechanisms
The identity landscape is only going to continue to change, so marketers need to be flexible, learn to adapt and find the best ways to discover, identify and engage audiences, the panel agreed. We hear a lot about email-based identifiers but there are limitations to email that today's marketers need to keep top of mind.
Lundquist explained that "stitching together" identity-based and non-identity-based solutions where it makes sense is Havas's current approach. She added that identifiers, like the household, take identity to a "bigger level" of the ecosystem, rather than just relying on email.
As we've written about in the past, a focus on the household is extremely key as browsers and operating systems continue to limit or block the availability of cookies and mobile IDs. A household-based approach is future-proof, as browsers don't control IP addresses, yet still allows marketers to effectively personalize their messages while managing reach and frequency, as well as measure the impact of exposures.
"At the end of the day, what matters for [marketers and advertisers] is performance," Fisher said.
Talking Targeting: Front-End vs. Back-End Approach
The panel switched gears and dove into the "back-end" approach of targeting, where marketers are focused on attribution and ROAS and how they are going to solve for it. Many marketers are still doing "historical" measurement, and our panel recognized that when identity resolution is at the core from a real-time measurement analysis, marketers can gain a better, holistic view of total performance.
Lundquist said her point of view has shifted to focusing on the holistic objectives of campaigns. Having strategic conversations of what measurement is currently in place and what that needs to look like from an audience standpoint will help brands connect the dots on key insights about and consumption habits of their audiences. She explained that because there is so much data available now, a lot of conversations are forcing brands to be more strategic about what there're looking to do and how they can measure performance.
Fisher added that marketers are being forced to consider what changes to the industry mean for their companies as a whole, and are looking back to media-mix modeling. Stalnecker agreed and noted the movement toward stepping back and looking at the overall business challenges marketers want to overcome and how to fix them.
If you'd like to learn more about identity resolution strategies and how to prepare for the changing future, you can watch the full session below. We also encourage you to check out Adelphic's up-to-date list of events to see what we're planning in the future, as well as to catch up on what you've missed.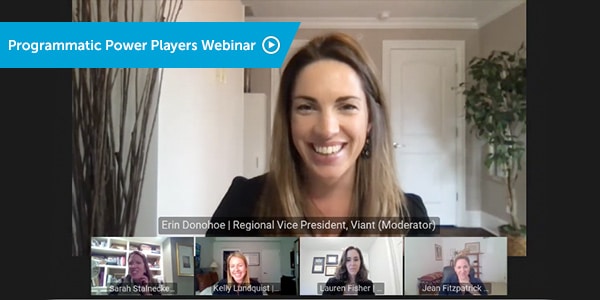 STAY IN THE LOOP WITH OUR NEWSLETTER
Sign up to get Viant news and announcements delivered straight to your inbox.
Sign up to get Viant news and announcements delivered straight to your inbox.