2021 Forecast: How Do Marketers Really Feel About Identity Resolution?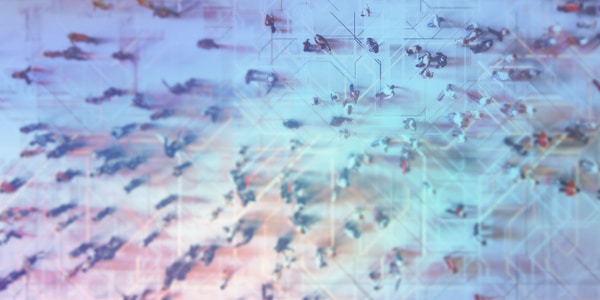 On Nov. 12, Adelphic hosted a panel of marketing thought leaders to discuss the future of identity resolution and how today's top marketers are taking on measurement challenges with the end of the IDFA and third-party cookies fast approaching.
As part of that event (which you can now watch here, on demand), we surveyed attendees to get a sense of how important they consider identity resolution as they develop their 2021 plans. It shouldn't come as a surprise that identity resolution is top of mind to many of today's marketers.
In fact, 88% of those we surveyed reported that they are concerned about the end of third-party tracking and the IDFA: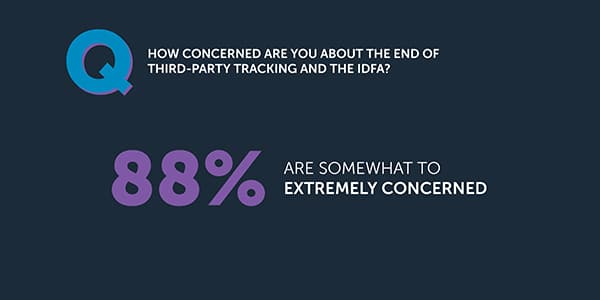 Knowing that most browsers will block third-party cookies by the end of 2022, determining cookieless strategies is also an important factor for marketers as they plan their media activations for the coming year. More than 96% of those we surveyed said they're already evaluating their partners' approaches to cookieless environments or are thinking about doing so: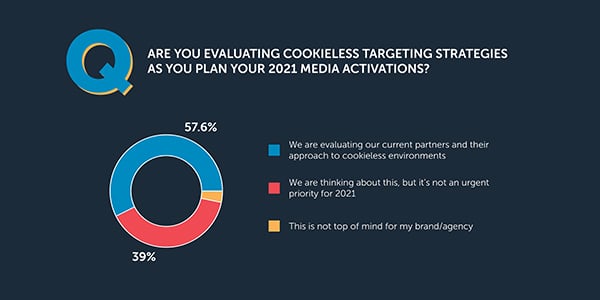 It follows that that identity resolution capabilities are critical to marketers when they evaluate advertising software. When we asked our survey respondents how important they believe identity resolution capabilities to be, none of them selected the option for "not at all important." 61% rated identity resolution capabilities as either extremely important or very important when evaluating new advertising platforms.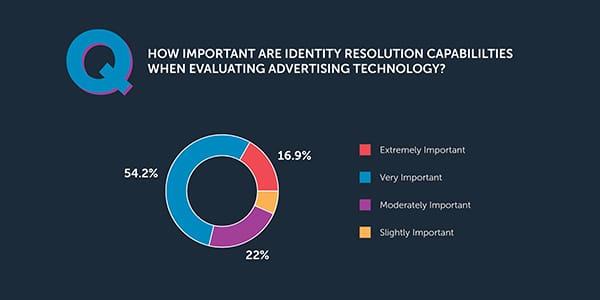 Adelphic leverages the power of the Viant Total Graph for our identity resolution capability. The Viant Total Graph is built from years of data scientists' refining and perfecting big data processes that link individual and household identifiers within a single device graph. It's powered by large scale activity across Adelphic, strategic data integrations and activation across 1 billion known devices – and helps empower Adelphic users to seamlessly create people-based segments for targeting across every channel and performing true closed-loop measurement.
To learn more about how Adelphic is leading the industry in identity resolution capabilities, reach out to a representative today.
STAY IN THE LOOP WITH OUR NEWSLETTER
Sign up to get Viant news and announcements delivered straight to your inbox.
Sign up to get Viant news and announcements delivered straight to your inbox.