CTV Measurement and the Household: A 'Win-Win-Win' for All Involved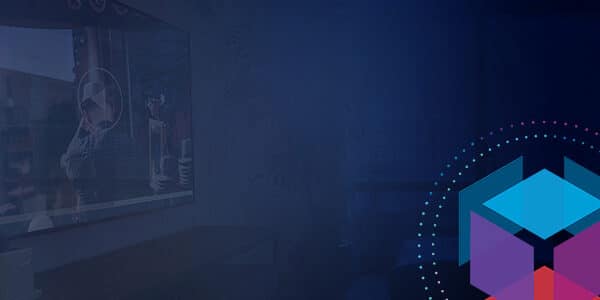 At our virtual event on Feb. 25, How CTV Advertisers are Focusing on the Household to Drive Success, we dug deep into some of the top CTV measurement questions advertisers are asking today.
Sarah Sluis, senior editor at AdExchanger, kicked-off the talk with a thought-provoking and eye-opening discussion on what today's marketers need to know about new CTV advertising approaches and successful campaign measurement. The experts on the panel, representing both brand side and publisher side, provided an hour of engaging, informative conversation.
You can watch an on-demand version of the webinar here, or read the recap below.
CTV vs. Linear TV: What's the Difference?
Connected TV presents new opportunities to bring digital content into households, whereas linear TV focuses on the traditional buying and delivery of ads during live TV programming.
Tim Vanderhook, CEO & Co-Founder of Viant, shed light on the marketers' perspective of CTV vs. linear TV approaches. He explained that linear TV offers limited targeting and measurement capabilities, while CTV provides advanced target capabilities and advanced measurement systems.
Philip Lo, director of predictive analytics at Nissan United also broke down how CTV creates opportunities for marketers to reach their target audiences with much more certainty than linear TV ads. Lo explained that traditional linear advertising looks at buying targets or behavioral targets. In contrast, CTV allows advanced targeting where you can pinpoint a specific audience that you want to talk to, allowing you the flexibility and efficiency you can gain in your dollars. This approach provides the ability to execute campaigns more effectively.
Hot Topic: Householding
Why is the household so critical to marketers? Because television is a shared viewing experience.
Cord cutters are still watching shows and movies with family members and roommates, yet campaigns are still being tied to individual identifiers like email address.
With television, there's no such thing as third-party cookies like there is for laptops and phones. The density of data lives in the environment that surrounds TV. Colin Petrie-Norris, CEO at Xumo, offered an analogy that managing a world within CTV is like looking through a keyhole at what a consumer is doing – we are only seeing a small percentage of their actions. For example, if viewers are utilizing connected TV but also on their laptop and phone on the couch nearby, that data goes unaccounted for with individual identifier CTV measurement approaches. It's critical for the whole digital ecosystem to bring in other associated data sources. "Solutions and platforms that can connect data to the household and third-party information are fundamentally important in approaching a CTV campaign today," Colin said.
Vanderhook explained that the household ID is the solution to the cookie problem. With a focus on the household ID, we can measure someone sitting on the couch with a laptop who buys something, and therefore can attribute that the CTV ad drove that transaction.
Targeting + Measurement = Incredible Impact
Viewership changes in past year and the impact of the pandemic have led to the need for marketers to address their CTV measurement strategies. Petrie-Norris explained to viewers that the pandemic was a pivotal moment in CTV. "There was a massive uptick in consumption and acceleration of three years' worth of growth in a single year," he explained.
Brad Stockton, VP of video innovation at dentsu expressed that measurement is at the core of everything they do and now more than ever, dentsu wants to be accountable for who is watching. "Connected TV is a 1:1 digital experience, we know who is exposed to our ads and we can track that at a high level of confidence," he said. Stockton was eager to explain that CTV is both a mass-reach medium and a lower-funnel medium because it's now hit critical mass and CTV can be a brand-awareness driver or be bottom-of-the-funnel as true conversion tactic.
Scale and Why it Matters
Scale potential today is huge for CTV because consumers have made it that way. As Vanderhook said, "CTV is a win-win-win for everybody." He explained that CTV is a win for content owners, a win for marketers and a win for consumers.
These topics just touch on the surface of how in-depth our panel went on why marketers need to look at household level in order to achieve success in their ad campaigns.
We highly recommend you watch the full session below to experience the lively discussion first-hand on the measurement topics facing marketers today across TV and CTV.  And be sure to check out Adelphic's up-to-date list of events to see what we're planning in the future, as well as to catch up on what you've missed.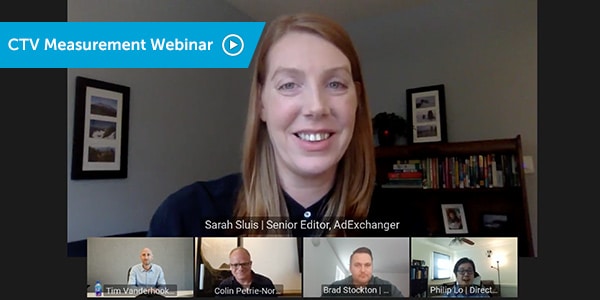 STAY IN THE LOOP WITH OUR NEWSLETTER
Sign up to get Viant news and announcements delivered straight to your inbox.
Sign up to get Viant news and announcements delivered straight to your inbox.