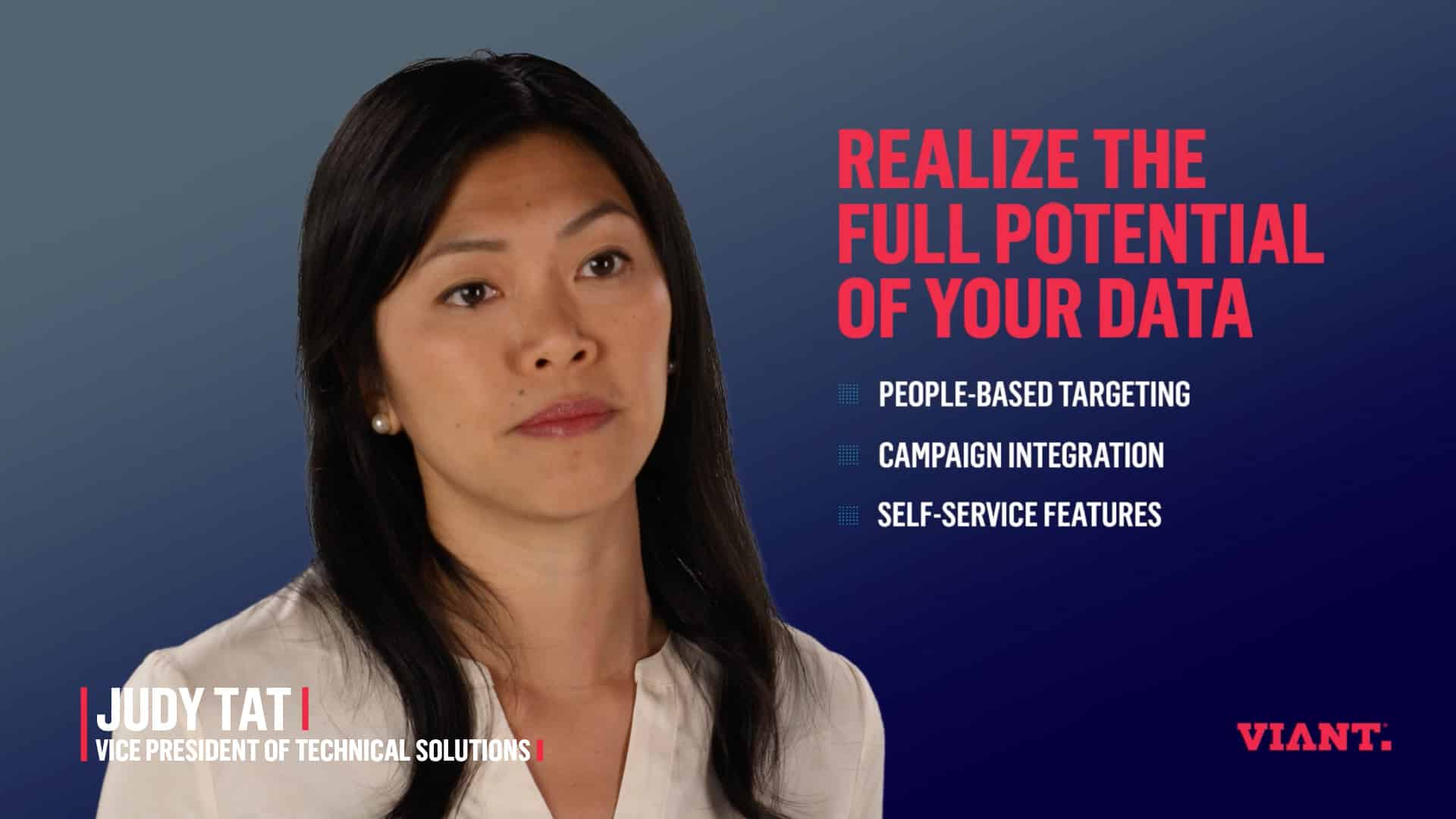 Unlocking Performance-Driving Metrics to Improve Return on Ad Spend
On any given day, advertisers are under pressure to meet a slew of goals. But one goal stands above the rest — proving the value of ad spending. With that in mind, most marketers tend to follow the trends and hope for the best as they split their advertising budget amongst social, search and programmatic.
"That will do OK," says Vice President of Technical Solutions Judy Tat, "but is it the best your marketing can do?"
Rather than go for the safe bet of diversifying ad spend, Tat suggests an alternative: leveraging your audience data to boost growth, unlock performance-driving insights and, most importantly, improve return on ad spend.
You might be asking: How can I do that without a team of data scientists? By leveraging a data lake.
DIVING INTO THE DATA LAKE
A data lake allows marketers to leverage first-party customer data and put it into action for their programmatic campaigns. Gone are the days of vague interpretations of who your audience is and what they want. With a data lake, you can access insights about your customers to inform strategy and, ultimately, simplify how you prove ad spend value.
But not all data lakes are created equal.
With Viant's data lake, you can match your first-party audience data with a people-based identity spine powered by over 70 data partners. It provides marketers with a holistic portrait of your customer and how they interact with your campaigns — from first touch to final interaction.
"Say 20% of consumers convert after filling out a form online," shares Tat, "with a data lake, you can figure out exactly what factors drive that behavior."
JUSTIFYING YOUR AD BUDGET WITH EASE
Data lakes benefit everyone in your marketing department. Advertisers can easily understand and use the performance insights to optimize their campaigns. Organization leaders can also discern trends from the data to make large-scale strategic decisions — and defend ad spend investments.
"But you can only realize the true potential of insight democratization when your data lake is tied to a media activation platform with people-based targeting, campaign integration and robust self-service features," adds Tat, "which is what you get with Viant."
Viant's data lake helps you extract — and leverage — your audience data to discover the insights you need to drive campaign performance and prove the value of ad spend.
Find out more about Insight Democratization today.
Learn More About Viant & The New Open Web
"*" indicates required fields
Note: By filling out this form, you agree to the Viant Privacy Policy and to join Viant's mailing list from which you can unsubscribe at any time.
STAY IN THE LOOP WITH OUR NEWSLETTER
Sign up to get Viant news and announcements delivered straight to your inbox.
Sign up to get Viant news and announcements delivered straight to your inbox.