Three Keys To Exploring In-Game Advertising In the Metaverse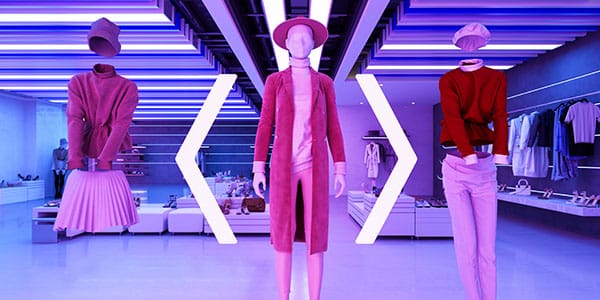 Much of the narrative around ad-supported media has tracked the growth of CTV and streaming services in the last three years. US CTV ad spend increased by 123% between 2019 and 2021, according to eMarketer. But what you might have missed is how gaming consumption expanded in terms of time and money.
Nielsen found that 82% of global consumers played video games and watched video game content during the height of the pandemic lockdowns. And according to the NPD Group, Americans spent 30% more time gaming in 2021 than they did in 2019 — up to 16.5 hours a week on average. Newzoo data shows that 51% of gamers representing every age group played more during the pandemic.
But gaming itself hasn't sat still. Gaming platforms are rapidly evolving, and how marketers think about engaging gamers needs to change. Consider that games are the primary onramp to the metaverse. This rapidly emerging and much-anticipated future that Meta and others are spending billions to create is both social and suitable for branding.
We know this because, in many respects, that social part of that experience has already arrived across the entire spectrum of gaming platforms. Many advertisers have noticed. Technavio reports that in-game advertising is taking off, with year-over-year growth of 9.34% in 2021, and expects it to accelerate to a 16% CAGR between 2020 to 2025. People love to hang out. Twitch, for example, sports 31 million daily active users who spent 1.3 trillion minutes streaming it in 2021. Discord has 150 million monthly active users and focuses on community chat, communication and gaming.
Anecdotally, everyone has met or heard of young people who make friends and forge relationships on gaming platforms, much like chat rooms thrived in earlier forms of social media on AOL and Compuserve. That's not surprising given the vast numbers of gamers and gaming enthusiasts who plug into these experiences.
How did we get to the point where gaming is either the center of gravity in social interaction or the leading rival of social media platforms? The tipping point may have coincided with the rise of compelling community content such as live, in-game concerts featuring popular performers. Perhaps the most famous in-game show was performed by Travis Scott in Epic Games' popular Fortnite. The Ariana Grande performance, also in Fortnite, was judged "the best in-game concert of all time" by NME.
Reaching Audiences with In-Game Advertising
Gaming years ago carved out a robust place in the world's media landscape, yet some marketers we know express concern about the value of this audience and where gaming is headed. There are three keys to reaching this audience in the future:
1. Change your perceptions of gamers.
Think about the gaming population as a broad range of interests. Don't expect a narrow set of household income or age demographics. When dealing with an estimated 163 million gaming Americans, expect diversity.
2. Figure out native gaming experiences.
When a gamer fires up a popular sports game such as FIFA 22, she sees advertisements on the pitch (playing field). What she sees somewhat mirrors the real-world experience. The ads are also not unwelcome when they're peppered into the game organically. Also, consider what doesn't work. Don't create a disruptive ad that appears at unexpected times and interferes with the immersive experience, including the pace of the game.
3. Consider eSports too.
eSports is a massive, growing industry that's often overlooked by the mainstream media. Some cities have eSports teams, and many cities host tournaments.
The League of Legends World Championship in 2021 had a peak audience of 73 million viewers, according to Riot Games. And the League final was broadcast in 18 languages.
A Metaverse Of Possibilities
For many marketers, the biggest challenge of mastering in-game advertising concerns understanding the gamers themselves.  A former professional gamer identified this problem: "Many brands have the misconception that gamers only care about games, but in reality, gamers are humans who need insurance, banking, cars, mortgages, food, furniture and everyday necessities," Aaron Fletcher wrote in Rolling Stone.
"Put aside your preconceived notions of what a gamer looks like, and instead, keep an open mind as you home in on the eSports communities and game properties that align with the values and spirit of your brand," added Fletcher.
Gaming is reaching a broader audience as it becomes more like Netflix, Spotify and other subscription streaming services. Now, with the growth of the Microsoft Xbox Cloud Gaming Service, the ability to hop online and game is even easier for the masses. And we're anticipating an ad-supported model isn't too far off. There are plenty of opportunities to plant a flagpole in this new territory and heighten awareness of your brand.
Setting up shop in the metaverse enables brands to experiment with something new. The Gap is getting a head start in Roblox's metaverse. But Gap isn't selling jeans or establishing a digital store — rather, they've launched a brand experience aimed at teenagers. Teens are encouraged to explore their own personal style in Gap Teen outfits and enjoy a virtual juice bar and photobooth inside the virtual Club Roblox Boutique.
As the metaverse blossoms into an immersive destination, new content, including games, will be built to optimize that experience. And marketers will be able to capitalize on it in significant ways. The metaverse will be nothing if not immersive, and marketers will need to keep pace with its potential to transform ad and brand experiences.
STAY IN THE LOOP WITH OUR NEWSLETTER
Sign up to get Viant news and announcements delivered straight to your inbox.
Sign up to get Viant news and announcements delivered straight to your inbox.