The Truth About TV Attribution: What's Really Possible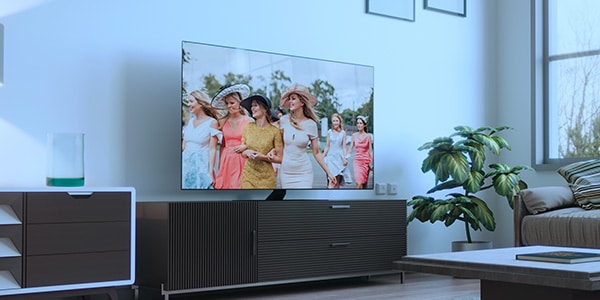 Attribution is increasingly part of the conversation — and even the negotiations — when brands spend on TV. It's also complicated, fast-evolving and potentially confusing. To help marketers understand this vital topic, we've put together a TV attribution guide, along with some FAQs.
Here are the basics:
It Starts with ACR Data
In order to track the impact of TV campaigns, brands need to know when and where their ads ran. In the past, it may have been acceptable to just line up TV schedules with sales data and assume there was a correlation (e.g., we ran X GRPs during the holidays and sold Y units), but modern attribution requires precision.
ACR (automatic content recognition) technology can track linear ads based on the audio or visual content playing on the screen of a smart TV. This allows brands to connect the dots between TV ad exposures and conversion events (such as a lift in search traffic or app downloads) with far more confidence.
ACR Allows Brands to Establish a Base Identifier
When ads are tracked on individual smart TVs via ACR data, this ad delivery can be connected to a TV's IP address or a household's IP address. That anonymous ID information can then be used to find matches on other devices where conversions (including site visits, email sign-ups and purchases) may occur.
Connect Exposures to Actions
Next, you need to connect exposures to actions by employing a device graph or an ID resolution product. Often these two go hand in hand. For instance, a brand can match an IP address with other devices that are likely owned by the same person or people in their family. Using a device graph (a database of digital identifiers such as email, mobile IDs and IPs), a connection is made, which allows data scientists to deduce which devices are a part of the same household. This is important because TV ads aren't clickable, so we need to be able to track cross-device conversions.
Get a Conversion Tracking Mechanism
Then, you need a conversion tracking mechanism. Once you have made the right connections across multiple devices, a marketer can take the ad exposure data and tie it to actions on those devices through various tools, such as a pixel placed on a brand's website. For example, a person might see a QSR ad on TV, visit that brand's site, and sign up for an offer. This pathway to conversion can be tracked using ACR data, online pixels, and identity resolution tools.
Commonly Asked Questions
What about offline conversions?
This topic is a bit more complicated. There are ways that marketers can connect ad exposures to purchases made in stores using loyalty cards. This process will involve partnering with a specialty firm, which can report sales lift in aggregate. Marketers may need to share log files with these partners on a semi-regular basis.
Some brands have access to their customers' data as part of their conversion. For example, a user could see an ad for legal services on their TV and call the phone number displayed. To make an appointment, callers typically share some information like their email address. With a robust identity spine, marketers can tie that offline phone call back to the TV ad.
While these types of offline conversion tracking techniques can be effective, they are not as scalable or immediate as online conversions due to there being fewer identifiers present.
What about CTV?
While TV attribution is growing in importance in the fast-growing connected TV market, it's important to understand that just because CTV ads are delivered "digitally" doesn't mean that they're more interactive than linear. People still can't click on an ad through their television sets.
However, CTV does have some major benefits that linear lacks. Since CTV can be bought programmatically, marketers can optimize campaigns in real time depending on performance. CTV is also increasingly addressable (particularly on services and devices where people log in, like Roku dongless or Peacock), so brands can layer on "cord-cutter" data segments to reach their users incrementally beyond linear.
How do I look at CTV in tandem with linear TV?
While there are pros and cons to both CTV and linear TV, most brands are looking to run these channels in tandem with one another. A dual or even omnichannel approach has proven to be most successful for tracking attribution comprehensively.
For example, a brand awareness ad served on both linear and CTV channels can be combined with a retargeting ad placement on mobile or desktop devices — ideally to help push users down the purchase funnel.
Viant's data partnerships allow advertisers to measure the incremental reach CTV is providing beyond linear TV, with granularity at the ad order level. With this information, brands can redistribute spending to different platforms and channels in real time in order to drive incremental reach and connect with the largest audience possible. This is particularly crucial as more and more viewers cut the cord and shift their primary TV viewing to CTV.
As you dig further into this realm, choosing the right partners will be crucial. To help, here are some key questions to ask potential vendors:
Where does your ACR data come from?
How large is the linear universe?
Is the data deterministic or probabilistic?
Can you pull data by geography?
How often can you track attribution effectively?
Clearly, TV attribution is a complex and evolving discipline. But it's important to get it right as media habits shift rapidly and the pressure to account for every marketing dollar grows. Now is the time for marketers to develop the necessary skills to take advantage of the technology and data that will revolutionize television advertising.
Learn more by reaching out to our team today.
STAY IN THE LOOP WITH OUR NEWSLETTER
Sign up to get Viant news and announcements delivered straight to your inbox.
Sign up to get Viant news and announcements delivered straight to your inbox.