Revenge Tourism Demands a Robust Data-Driven Approach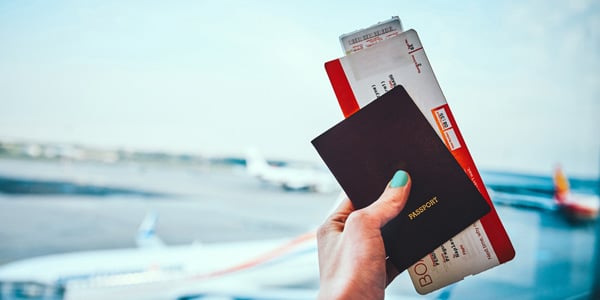 The summer of "revenge travel" is in high gear. Travelers are seeking revenge against the Coronavirus lockdowns, hitting the road for the first time in several years.
And it's having an effect.
According to recent reports, airport chaos due to excess demand is the new normal. Mastercard Economics Institute estimates that "1.5 billion more passengers globally will fly in 2022 compared to last year."
Yet, despite healthy consumer confidence — and a pent-up desire— for travel, there is no guarantee that demand will remain robust. With a recession on the horizon and rising inflation, more households may dial back their plans or delay travel arrangements. Some consumers may switch from international to domestic travel. And instead of booking high-end resorts, they may opt for more affordable lodging at a national chain hotel. As marketers plan their late summer and fall ad campaigns, they increasingly need a reality check. Did their media efforts prompt travelers to book a trip? If so, are the incremental customer gains worthy of deeper investment beyond Labor Day? Or, is it time to reduce your media spend?
If travelers alter their intentions, marketers require the ability to reformulate their campaigns with deep and current data. For some marketers, it's time to pivot to a different data-driven approach. Though it may seem like Groundhog Day, deprecated cookie data, when it actually happens in 2024, will become less of an insight generator going forward. Even if marketers control valuable stores of first-party data, it is challenging to scale travel-focused analysis without a massive data set and strong analytic capabilities.
Many marketers will look to plug travel knowledge gaps, particularly at the household level. Swimming in a data lake stocked with American household and first-party data will help marketers bridge those disparate gaps and see the past, present and future more clearly. Establishing a clean place for analyzing data sets becomes even more critical to marketers as they look to create and retain meaningful customer relationships.
But just how easy is this to accomplish?
Ways to measure value
A data lake enables marketers to analyze structured and unstructured data points from media and offline components, providing travel marketers with a single view of their customers across all channels. One prerequisite is data freshness; data can grow stale with disuse, a problem in the first two years of the pandemic.
While strict Covid restrictions over the past two years resulted in less travel and lodging, that is turning around, and a data lake can help marketers assess addressability against lapsed user data. A data lake that applies machine learning to relevant attributes such as high credit score or lifestyle stage, can help travel marketers understand true lifetime value. Marketers often use data lakes to create unique audience segments for specific creative based on a target customer's buyer persona or past actions.
While many advertisers employ data management platforms (DMPs) for segmenting first-, second- and third-party data in search of actionable audience insights, they are not optimized for omnichannel activation and measurement. Still, DMPs are adept at establishing integrations with various Demand-Side and Supply-Side Platforms (DSPs and SSPs).
Data lakes add another dimension to the process of obtaining insights. They can efficiently process massive amounts of structured and unstructured data in the cloud, giving marketers maximum flexibility to connect from anywhere, automate workflows and add new channels or data sets as needed.
Most importantly, the process works. Recently, we shared the story of how Firefly, a digital-out-of-home (DOOH) media owner, sought to quantify the value of their hi-res screens atop taxis and rideshares to advertisers. They tapped Viant Data Lake's proprietary data exploration tool to build a custom database that powered their reporting. Ultimately, Firefly attributed 58% of their website visitation to people on their mobile devices, which validated their offering to potential advertisers.
When marketers house all of their structured and unstructured data in a data lake, they gain the ability to validate reporting and achieve greater transparency about questions of reach and frequency at the household level. The data lake offers a robust way for marketing to determine return on ad spend (ROAS) of all of its initiatives. When operating on a cloud-based platform, your data team is less constrained by infrastructure and better able to scale processing or storage as needed.
Additionally, data lakes have the advantage of operating as needed in real-time which helps marketers to keep close tabs on shifting economic trends. There are both positive and negative economic indicators demanding immediate attention and planning. The Wall Street Journal reports that "amid a weakening economy, demand for travel remains strong enough to outpace supply."
Most importantly, the data lake unlocks the power of 1st-party data and guides marketers through their digital transformation as consumer consumption becomes more and more digitized. Staying on top of travel purchase tendencies requires diving into a robust data lake.
STAY IN THE LOOP WITH OUR NEWSLETTER
Sign up to get Viant news and announcements delivered straight to your inbox.
Sign up to get Viant news and announcements delivered straight to your inbox.