Opportunities for Ecommerce Brands to Capitalize on CTV Advertising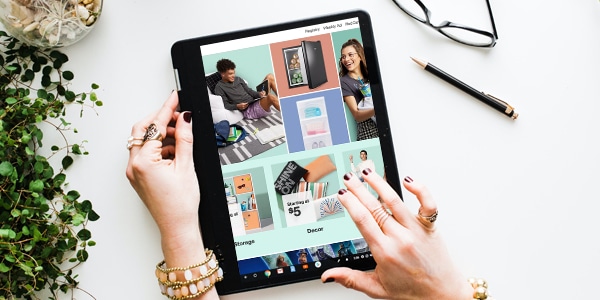 Last year the world saw two massive pandemic-driven shifts in consumer behavior. With millions of people homebound for long stretches, both streaming and ecommerce soared.
Yet when it comes to advertising, these two trends didn't converge nearly as much as they could have.
Consider that as ecommerce ad spending surged by nearly 50% last year, according to eMarketer, these advertisers largely stuck to tried and true digital channels.
That's despite the fact that Connected TV holds vast potential for ecommerce brands, as the medium's ability to deliver on closed-loop marketing has made huge leaps.
Based on Viant's research and analysis, we've found ecommerce spending on CTV is highly effective, highly scalable – and most importantly – imminently measurable with the right software. The attribution tradeoffs performance advertisers once had to accept when moving from social platforms or other digital outlets to TV are quickly dissipating.
In fact, with the right technology and identifying data, ecommerce brands can track the immediate impact of CTV campaigns, and even optimize them in near real time based on conversions taking place on devices linked to the household.
Thus, as ecommerce continues to explode, Shopify predicts that global ecommerce sales will land at $4.89 trillion in 2021. These marketers will need to push into every viable outlet to capture that growth.
Which is why we think it's time for these ecommerce brands to give TV another look, as CTV is ready for shopping primetime.
Why Ecommerce Spending on TV has Stalled
Theoretically, if you combine the sight, sound and motion of ads on a big screen with a data rich, IP-delivery mechanism, CTV should thrive as a targeted, trackable ad vehicle. Why couldn't TV viewers start seeing uber-personal ads that can be connected to purchases – either in stores, on other devices or even on smart TVs themselves?
Yet that "holy ad grail" has been slow to be realized. Instead, as it has grown, ad-supported streaming has mostly been viewed as a linear TV extension-slash-replacement. Thus the Hulus and Rokus of the world have thrived by pulling in budgets from upper-funnel advertisers. Even Amazon, as it experimented with streaming NFL games, has mostly sold ads to national advertisers – some who sell products on its site – and plenty that don't.
In addition, besides the lingering belief that CTV is for "classic TV advertising," many ecommerce brands have been wary of the medium in part because of its perceived limitations around real-time attribution.
Historically TV Attribution Has Been Patchwork
To date, we've seen a lot of "bridge" methodologies employed to attempt to tie TV exposure to digital sales, from simply gauging site visits during live campaign flights to attempts at matching email address information with data derived from loyalty cards and other means of tracking in-store purchases.
Indeed, because CTV is inherently a cookieless environment, many brands have been drawn to email addresses as the next best proxy for tracking people in the medium. Since many CTV services require user logins, if an advertiser can match up its first-party data with a CTV seller's email files, all the better – theoretically.
Yet as currently constituted, email is far from perfect in this regard. People have multiple email addresses, for one thing. Plus it's challenging to link email addresses to households, let alone accounting for multiple viewers on the couch at once.
As a result, too many ecommerce brands and their DTC cousins still view CTV through an awareness-only lens.
That's despite the obvious fact that millions of people are sitting watching, phones at the ready; according to the Video Ad Bureau, 65% of people who use a second screen while streaming look up products they see on TV. And we know that streaming viewers make purchases later on; 82% of DTC shoppers report taking action after seeing an ad for a DTC brand on CTV, according to data in Business Wire.
It's just that accounting for this on an individual campaign level has been challenging.
However, what if you could connect CTV viewing to actions taken on other devices in a single household and do so across the streaming spectrum? That could be game changing for the medium (or even holy grail-like).
The Ecommerce TV Opportunity is Massive for Brands
The right CTV advertising solution is able to understand when a consumer sees an ad on one device in their home – in this case a smart TV – and then makes a purchase (or downloads an app, or takes whatever action a brand cares about) on another.
A recent case study involving an online pizza chain saw a 152% jump in conversion rate as they tracked how many people saw a CTV ad and then placed an order on the chain's mobile app.
Similarly, a car insurance company was able to gauge a 97% lift in conversions thanks to this kind of complete household data.
While it's still early data, it's these kinds of results that should open the eyes of the most analytics-obsessed ecommerce brands. We as an industry need to shout about this capability more – while continuing to prove that TV can deliver.
Because the more brands that take the TV ecommerce plunge, the faster the two biggest trends of 2020 will finally come together – and the faster their business will be the one surging.
What Else Do Ecommerce Brands Need to Know About TV?
The role of television in our omnichannel world is changing; that goes for linear TV and connected TV alike. Ecommerce marketers who wish to leverage the power of CTV need to understand how to break through the distraction of competing screens and reach consumers where they're paying attention. To learn more, we encourage you to read our white paper, TV's Role in an Omnichannel World.
STAY IN THE LOOP WITH OUR NEWSLETTER
Sign up to get Viant news and announcements delivered straight to your inbox.
Sign up to get Viant news and announcements delivered straight to your inbox.