Hulu Fans Eat Way More Pizza Than Netflix Streamers, and Other Audience Insights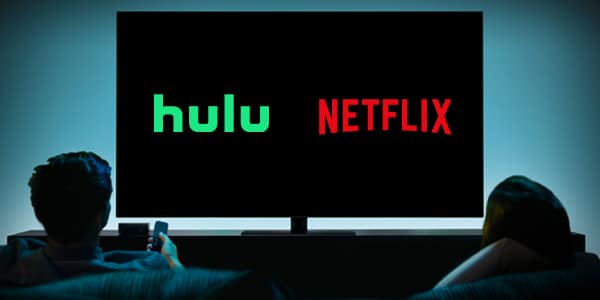 The number of cord-cutters and cord-nevers in the U.S. is expected to climb as high as 40 million by 2021. And as that figure increases, so does the number of Americans who subscribe to streaming services like Netflix and Hulu.
Ad-supported streaming providers like Hulu give advertisers a way to reach those who aren't paying for cable TV. But what type of audiences are actually watching Hulu? And how do they differ from those tuning in to Hulu's biggest competitor, Netflix?
To answer these questions we sought audience insights based on which streaming platform a viewer used. Using data from  Viant's database of more than 250 million registered users, as well as Adelphic's audience segmentation capabilities, we analyzed two groups of streaming service subscribers: those who only watch Netflix and those who only watch Hulu.
Here Are Our Audience Insights:
Hulu Loves a Pizza Party
Hulu viewers are big supporters of the nation's third-largest pizza chain. They're 90% more likely to enjoy a slice from Little Caesars. In fact, Hulu viewers are all about a few of the country's biggest pizza chains – they're more likely than Netflix viewers to eat at Dominos, Pizza Hut and Papa John's as well.
Netflix Fans Seek Sandwiches
Hulu viewers might be pining for pizza, but those who prefer Netflix have a passion for Panera. Netflix viewers are 88% more likely to enjoy the sandwiches, salads and soups at the fast-casual bakery café than Hulu viewers. Sandwiches are often top of mind for Netflix viewers, who also are 37% more likely to eat at Jimmy John's.
Nissan's Nice for Hulu Viewers
Japanese automaker Nissan is the brand of choice for car-shopping Hulu viewers. They're 31% more likely to purchase Nissan's Maxima sedan, as well as 26% more likely to purchase an Altima, another of Nissan's popular mid-size models.
Across the Board, it's Ford for Netflix Fans
Netflix viewers are more likely than Hulu streamers to be found behind the wheel of a Ford. They're 56% more likely to purchase the iconic Mustang sportscar, as well as 24% more likely to purchase the eco-friendly Fusion. While both Netflix and Hulu viewers like the F150 truck, Netflix viewers are 7% more likely to drive one.
Netflix Viewers Need News
Host John Oliver is a big hit with Netflix viewers, who are nearly five times as likely to watch HBO's Sunday night satirical news program as Hulu viewers. In fact, not only are Hulu viewers significantly less likely to watch Last Week Tonight than Netflix viewers, they're also less likely to tune into another of HBO's news shows, Real Time With Bill Maher.
Hulu's Hot for Ballers
Hulu subscribers are less likely than Netflix viewers to tune into HBO in general, as Netflix viewers are 67% more likely than the general public to pay for HBO. So … what are Hulu viewers watching on HBO? They're glued to wrestler-turned-actor Dwayne "The Rock" Johnson in the comedy-drama Ballers, which they're 84% more likely to watch than Netflix viewers.
Adelphic's access to first-party data gives marketers a transparent and holistic view of their audience profiles, which helps them to create a more informed strategy and smarter media investment through audience insights such as these. Learn more about Adelphic's audience-targeting capabilities.
*The above information is based off of the Viant IMP Indexing Formula, which calculates matched profiles and data providers.
STAY IN THE LOOP WITH OUR NEWSLETTER
Sign up to get Viant news and announcements delivered straight to your inbox.
Sign up to get Viant news and announcements delivered straight to your inbox.