How Householding Bridges Confidence Gaps in Any Economy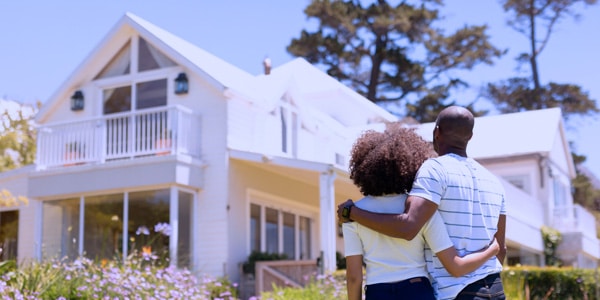 Economic uncertainty complicates everything about business forecasting. No one wants to overspend when the party is over. And, no one wants to underspend and fail to leverage an opportunity.
The U.S. economic outlook includes plenty of pluses and minuses. No one we have met has a working crystal ball to forecast the future. So how can marketers feel conviction about their ad forecasts and spending in a varied economic climate?
The safest answer is to review it on an in-depth, case-by-case basis. Developing conviction requires tapping the best available ad market insights and planning with the highest possible flexibility and transparency.
Advertisers still need accurate information, whether a market is catching fire or burning out, or suffering from supply shortages. In good or bad economies, marketers know that reaching a consumer a certain number of times will usually drive a purchase. But how often are campaigns reaching that target buyer? Forecasting on any channel proves difficult without understanding reach.
Managing reach and frequency across every biddable channel is how marketers meet or exceed the expected return on ad spend (ROAS), which can be done with Viant's Household ID. "Householding," what we like to call our Household ID framework, enables marketers to bridge that knowledge gap. The household may still purchase staples even if they hold off on vacation planning or purchases of big-ticket items. Even murky economic pictures can become clearer with the correct data set and tools through Householding.
Mastering efficiency in CPG Advertising
Advertisers, like any marketers, need to be more effective with their media dollars in a prolonged downturn. Even large-scale and challenger brands in the consumer packaged goods (CPG) space need to focus on managing consumer reach and driving sales and attribution measurements whenever possible.
Take connected TV (CTV), for instance. When "shelter in place" started in March 2020, there was a massive push for media viewership since people consumed so much more on CTV devices. Now, other channels are becoming more competitive since consumers are returning to more normalized media consumption habits. Streaming audio and podcast ads are gaining much momentum now because they reach consumers on their mobile devices, at home, and on the go. With householding, you can map ads from these emerging channels to an actual product sale in-store or online. Advertisers need to know that their campaign exposures mean something, and the Viant Household ID platform allows them to manage and measure it.
Here are three considerations to help CPG marketers sharpen their ad spend.
1. Managing reach and frequency.
CPG giants such as Nestle, Coca-Cola, SC Johnson, and Pepsico have a lot of category leaders in their product sets. While a mid-tier advertiser is concerned about driving quick-turn sales, CPG leaders tend to focus on consumer reach. They want to target and measure the same consumers across multiple devices and channels — and manage them all in one place. In doing so, they can understand how they reach target consumers to move the needle on sales indicators. Working with CPG partners such as NCS Nielsen, Viant can help our customers to improve their understanding of how they reach their target audience. By managing reach and frequency, CPG firms can learn how often they have reached their target consumers and across multiple advertising partners.
2. Driving market share.
Challenger CPG brands may say their primary mission is driving higher market share. In a downturn, quick hit campaigns may benefit a challenger brand. These advertisers seek data to track ROAS and sales data and tie it back to media exposure in near real-time, limiting media waste. Are their challenger brand sales coming from ads that run on mobile devices, desktops, laptops, or CTV? Filling that knowledge gap becomes a high priority, and their campaigns are concerned with optimizing both frequency and efficiency.
3. Making media buying smarter
.
Guesswork and intuition were winners in their day. Now, marketers want to track if media helps drive sales across channels that were not previously attributable to increase sales. When cookies were the only game in town, a marketer might model whether a desktop ad set moved the needle in a campaign. It was informed guesswork. Today, we can make that connection with Householding and data syncs with partners who track purchases at leading stores. Going up against a CPG category leader, a challenger needs a range of audience strategies to drive change. 
Householding may not be a household word yet, but it is an approach that enables marketers to spend more wisely and gain efficiencies that were not possible with other methods, data sets or tools. Data-infused insight, such as Householding, helps with smarter CPG ad dollar spend by limiting waste and managing consumer reach and frequency more effectively.

STAY IN THE LOOP WITH OUR NEWSLETTER
Sign up to get Viant news and announcements delivered straight to your inbox.
Sign up to get Viant news and announcements delivered straight to your inbox.