How Advertisers Can Reach March Madness Fans Despite Canceled Tournament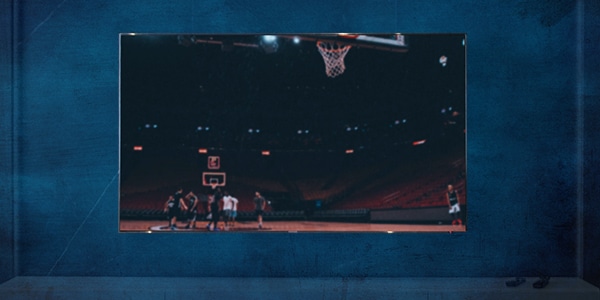 Every year, the NCAA Tournament provides advertisers a great opportunity to reach consumers when they're locked into their TV screens and online brackets. Every year, that is, except 2020. Like every other major sports league or event scheduled to occur this spring, the tournament has been canceled because of COVID-19 (Coronavirus) concerns.
Estimates suggest March Madness advertisers would have spent over a billion dollars this year to get their messages in front of viewers, significantly more than they historically spend on the PGA, MLB, NHL and college football playoffs, approaching estimates for the 2020 Summer Olympics. Fortunately, March Madness advertisers can still reach this coveted group of consumers – they just need to know how they're diverting their attention.
ACR analysis from our parent company Viant shows that NCAA fans are shifting their viewing habits this spring to channels including FOX News, CNN and MSNBC, likely to keep up to date with the latest news about Coronavirus. But they're also seeking entertainment on channels like HGTV, Food Network and A&E. Our analysis also shows NCAA tournament viewers are tuning into programs including NBC Nightly News, ABC World News Tonight and, for some lighter programming, Diners, Drive-ins and Dives in place of college basketball while still spending time with ESPN's SportsCenter to capture any possible sports news that may be out there.
In addition, examining other data from Viant, which consists of more than 250 million registered users, we looked at some other TV programs that March Madness viewers are most likely to watch going forward in the absence of college basketball games and without brackets to fill out.
No Sports? No Problem – There's Still Something to Root For
In the absence of competition on the court, March Madness viewers are likely to be found rooting for their favorites on other kinds of televised competition. They're 82% more likely to tune into The Masked Singer and 80% more likely to watch The Bachelor.
In the absence of sports, game shows are also appealing to March Madness fans, who are 42% more likely to be found guessing along with the competitors on Family Feud.
They're into What's Popular, No Matter the Topic
In 2019, an average of 10.5 million viewers tuned into each March Madness game, according to Nielsen, underscoring just how popular the tournament is with sports fans and non-sports fans alike. When there are no games to be played, however, tournament fans turn their attention to other popular network TV content.
As such, hit NBC drama This is Us is popular with March Madness fans, who are 84% more likely to watch it. March Madness viewers are also 63% more likely to watch CBS's God Friended Me and 47% more likely to watch NCIS: Los Angeles, also on CBS.
Live TV Still Appeals
While there won't be any live action on the field or the court for a while, there's still plenty of live TV to enjoy, and March Madness viewers are more likely to be found watching a number of live political and news shows. That includes the fourth hour of the Today show, which they're 76% more likely to watch, and Tucker Carlson Tonight, which they're 61% more likely to tune into.
More Resources for March Madness Advertisers
Interested in learning more about how Adelphic's access to first-party data helps marketers create a more informed strategy – and reach audiences where they're paying attention? We break it down right here.
Want additional insights into how marketers are finding successful strategies in TV advertising, as well as incorporating TV into an omnichannel approach? Read our white paper on TV's Role in an Omnichannel World
*The above information is based off of the Viant Total Graph Indexing Formula, which calculates matched profiles and data providers.
STAY IN THE LOOP WITH OUR NEWSLETTER
Sign up to get Viant news and announcements delivered straight to your inbox.
Sign up to get Viant news and announcements delivered straight to your inbox.