Inscape on the Power of Automatic Content Recognition and Trends in TV Consumption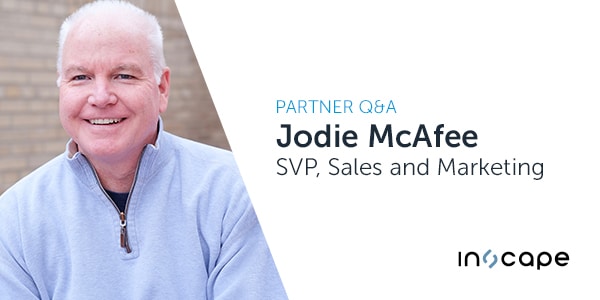 Our Q&A series shines a spotlight on the biggest challenges, questions and trends in the programmatic marketplace with commentary from industry experts, clients and partners.
Today's Q&A is with Jodie McAfee, Senior Vice President of Sales and Marketing at Inscape, a provider of automatic content recognition (ACR) technologies that enable advertisers and broadcasters to access minute-by-minute ad consumption trends.
A veteran of the TV and advertising industry, McAfee has used his expertise in advanced video advertising, interactive TV and content acquisition to launch advanced advertising at Samsung TV and has helped grow companies like Inscape for more than two decades.
Q: There's lots of buzz in the industry about TV automatic content recognition (ACR). What do marketers really need to know about how it works?
Simply, if you don't use ACR data for TV marketing, you're running on analog systems in a digital world, and it's probably costing your company money, and making you slower and less accurate in your assessments.
ACR data from connected TVs delivers the cleanest, fastest and most comprehensive glass-level viewing data of internet connected TVs. It's also one of the least understood pieces of technology in the TV ecosystem.
ACR data obtained from smart TVs reflects what's being watched regardless of input device. People increasingly consume content not just on linear TV, but on mobile devices, PCs, connected TV devices and smart TVs. ACR technology uses screen-level measurement to identify what programs and ads are being watched in near real-time. Without collecting personally identifiable information (PII), ACR technology can identify what show is being watched and what IP address the device is connected to.
From the perspective of business outcomes, having an anchor device in the home with an IP address attached to it opens up a stream of new possibilities.
Q: There are a number of different ACR solutions available. What makes them different from one another?
The first thing to know is that Samsung and Vizio comprise 72% of the smart TV market. Vizio's data subsidiary Inscape, which accounts for roughly 20% of all connected TVs in America, is the largest single source of ACR data in the U.S., which is fast approaching the 10 million opt-in mark. The data is collected from all sizes and makes of TVs and is spread across all DMAs in the U.S, making it representative. Inscape delivers data on a second-by-second basis in raw form so the data can be used in a variety of ways and its fidelity can be verified quite simply.
Q: Are there any notable trends or observations that marketers would be interested to learn about?
According to the IAB, more than half of U.S. adults now own a streaming-enabled television, up from one-third in 2015. By 2021, there will be 114.3 million smart TVs in the U.S., up from 81.2 million in 2017, according to eMarketer. Smart TVs are definitely coming into their own and TV[R]EV predicts that smart TVs will be in close to 75 percent of American homes by 2022.
Consumer behavior continues to shift away from linear, scheduled viewing toward on-demand, cross-platform content – meaning third-party viewing data is not enough. Both advertisers and content producers need access to the most accurate viewing data available: What's actually happening on the screen. If marketers are using TV data that is heavily modeled, it's bound to be messy, inaccurate and contain huge inefficiencies.
Q: Do all ACR providers have access to the same source of data, or is some viewership data unique to certain providers?
Not all ACR is made the same. Inscape uses a patented system that is more lightweight on the TV device, and delivers more accurate results because it maps multiple points of verification into the process. Some take the equivalent of a screen shot which gets messy.
Also, Inscape is the only ACR provider with access to VIZIO smart TV data, which is more than nine million opted-in TVs. Other ACR providers combine data from several smaller OEMs, and in some cases also include audio ACR from smartphone apps.
Q: Finally, what are some key questions to ask prospective partners?
 We like to point to a great list of questions prepared by our partner Viant, in their Introductory Guide to ACR Technology:
How does the provider link personal devices to household televisions?
What is the source of the provider's data? TV manufacturers or Smart TV and mobile applications?
Does the provider model for scale? If so, what is their deterministic footprint?
Can the solution provider measure cross-device ROI along with TV tune-in?
Is the solution provider's reporting delivered in real time?
STAY IN THE LOOP WITH OUR NEWSLETTER
Sign up to get Viant news and announcements delivered straight to your inbox.
Sign up to get Viant news and announcements delivered straight to your inbox.