How Adelphic Makes Programmatic Traders' Lives Easier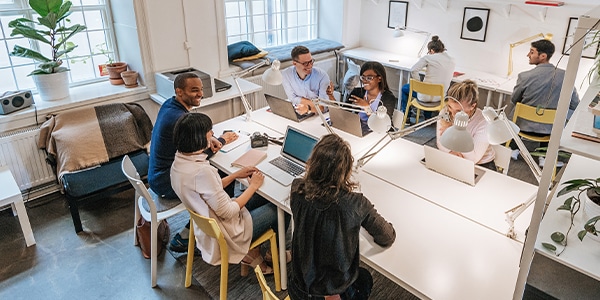 While programmatic traders are the ones who get their hands dirty every day in multiple DSPs, the platforms aren't necessarily built with them in mind. Adelphic's developers understand traders' wants and needs, however, and are on a mission to improve the platform to be as in line as possible with what programmatic traders need to succeed.
Below, just some of the ways Adelphic makes programmatic traders' lives easier.
Bulk Editing Features
Want to change the bid price for all 500 of your ad orders? With Adelphic, you don't have to go into the platform and make changes one by one. With bulk-editing features, it's as simple as downloading a form, updating it and re-uploading it – saving time and improving workflow.
More Automation Options
Bulk editing is a favorite, but other built-in automations like machine learning viewability and eCPM optimizations prove hugely valuable for traders short on time.
A DSP Fit for Goldilocks
Automation, as mentioned above, is key to saving time and improving efficiency in traders' busy lives. But not every trader wants the same features automated, and Adelphic is customizable to adapt to each user's unique needs. Automations can be overridden if a user so chooses.
Engineering on Demand
Is there a feature you want added? Is there something in the platform that might work better for you if slightly tweaked? Adelphic offers engineering on demand, so that custom asks, no matter what they are or who you are, are possible.
Actual Humans
Whether you work for a massive holding company or are in-house at a boutique agency, Adelphic will answer your calls. No matter who you are, you can always get in touch with an actual human with questions or requests.
Omnichannel Focus
Every year, "omnichannel" means something different. But every year, having direct access to emerging channels (like audio and DOOH currently, for instance) is crucial. Adelphic is committed to being a true omnichannel DSP, offering mobile, desktop, TV, Audio and DOOH.
Programmatic Traders Power-User Certification
While most DSPs offer some kind of training and certification program, Adelphic University is designed for power users who have some prior DSP experience and little time. Forget the "101-level" intro courses that last 45-minutes or more – Adelphic Certification is succinct, practical and designed for power users who want to get to work.
Still looking for reasons to get started with Adelphic? Here's 8 more reasons why Adelphic is a better DSP.
STAY IN THE LOOP WITH OUR NEWSLETTER
Sign up to get Viant news and announcements delivered straight to your inbox.
Sign up to get Viant news and announcements delivered straight to your inbox.