CTV Advertising During the Olympics: Why 'Spillage' is Key to Capitalizing on the Moment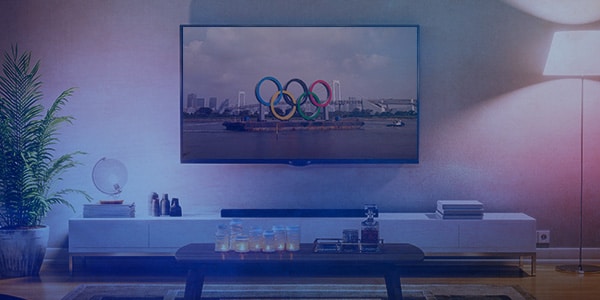 Connected TV advertising inventory for the 2020 (technically now 2021) Olympics is long since bought up. But that doesn't mean marketers can't take advantage of what promises to be one of the largest viewing events of the year.
While marketers working directly with NBC to access Connected TV Advertising (CTV) inventory on the Olympic Channel or Peacock made their purchases months or even years ago, plenty of others were locked out, often because of the high price. For those marketers, looking to CTV advertising on other streaming channels and services is the key to capitalizing on the moment.
And it all boils down to one slightly awkward term: spillage.
The Value of CTV Advertising Outside of 2021 Olympics Programming
Experts in the CTV space expect large numbers of Americans to tune into Olympic content on their connected TVs this summer. But most viewers of Olympic competitions have their favorite events and won't be interested in every sport. A fan of gymnastics, for instance, might not be eager to take in archery. Depending on what's airing at any given moment, viewers are expected to turn away from events they're less interested in to other streaming content – like pivoting from Peacock to Hulu to watch The Handmaid's Tale.
Because viewership of the Olympics is expected to be high, viewership of all streaming content is expected to get a boost. Most likely, a family who's interested in watching U.S. Men's Basketball won't just get up from the couch after the game's final buzzer; they'll stick around to see what else might be fun to watch on other channels. Often, it won't just be Olympic content.
Add to that the fact that the Olympics won't be on a U.S. schedule. Tokyo is 13 hours ahead of New York, for example, and 16 hours ahead of Los Angeles. Sure, some avid fans will set their alarm clocks to wake up in the middle of the night to watch a competition; most, however, will simply seek to avoid spoilers before catching up on the action they missed after a full night of sleep.
Think of it this way: An event scheduled for 3 p.m. in Tokyo will take place at 2 a.m. on the east coast of the U.S. It may not air again locally until that afternoon. Viewers who want to preserve the excitement of watching events unfold without knowing the results will deliberately avoid news and local programming. Instead, there's a good chance they'll seek out other CTV content that's safe from spoilers.
How to Reach Olympics Audiences Without Advertising During the Olympics
At this point, you've likely figured out that there are still significant opportunities for brands to benefit from the Olympics even without advertising alongside Olympic CTV content. But what about for those who are looking to specifically reach audiences with interests in the Olympics or certain Olympic competitions?
While most marketers won't have their ads run live on CTV during Olympic programming, there are still ways to reach consumers likely to be tuning in to Olympic content. With Adelphic, marketers can leverage data to target households with an affinity for watching the Olympics, for example, or those who are basketball fans. That way, marketers can reach their target audiences without having to work directly with NBC or paying the steep costs of advertising during Olympic content.
By partnering with a DSP like Adelphic, marketers can then understand the effect their CTV ads have on real-world outcomes through robust reporting capabilities that tie CTV exposures to consumer actions. That's the case whether it's driving consumers to visit brick-and-mortar stores or make purchases or inquiries online.
If you're interested in learning more about Adelphic's CTV advertising capabilities or industry-leading suite of reporting tools, get started by speaking to a representative today.
STAY IN THE LOOP WITH OUR NEWSLETTER
Sign up to get Viant news and announcements delivered straight to your inbox.
Sign up to get Viant news and announcements delivered straight to your inbox.