Grapeshot on Brand Safety Trends, Customization and Contextual Intelligence's Role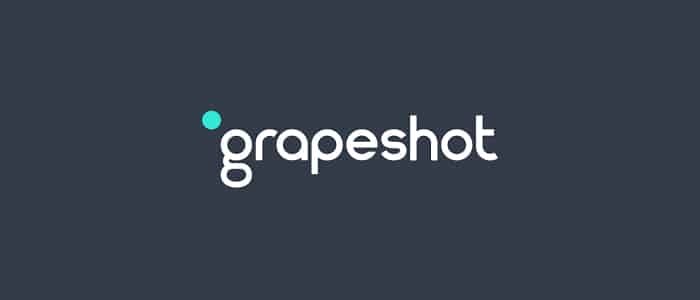 Our Q & A series shines a spotlight on the biggest challenges, questions and trends in the programmatic marketplace with commentary from industry experts, clients and partners.
Today's Q & A is with Jessica Reid, Product Marketing Manager at Grapeshot. Grapeshot is a global leader in contextual intelligence solutions that enable brands to connect with consumers by unlocking the power of real-time context.
As Product Marketing Manager, Reid is responsible for educating and informing the market about contextual intelligence.
Q: There is a lot of buzz in the industry about context in general. In your opinion, what role does contextual intelligence play in the brand safety conversation?
Contextual intelligence, in our opinion, is the biggest part of the brand safety conversation, especially in 2018. Looking at context through a macro lens, 2018 has brought the conversation around consumer data to the forefront. People are paying attention.
The power of contextual intelligence is predicated on the concept of relevance. Brand safety is just as much about making sure that a brand's message appears in the right environment as ensuring that it does not appear in the wrong one. Therefore, the right environment enabled through the right contextual solution can provide both relevance and safety, and huge value for both the advertiser and consumer.
Q: What are some trends that you think brands and agencies need to take notice of?
Transparency and measurement are some of the big industry trends at the moment, prompting conversations surrounding how we can leverage these to understand how to collectively drive better outcomes for advertisers in 2018 and beyond – and brand safety is a big piece of that. With an influx of large-scale and very public safety breaches in recent history, we are seeing a large push for industry alignment and a unified and holistic approach to ensuring safe environments across the advertising ecosystem. Everyone has a part to play!
Q: Grapeshot talks a lot about customization and what that means for brands. Can you elaborate on why this is so important for advertisers to consider?
Custom brand safety adheres to the tenant that each brand is unique, and what is considered safe for one brand may not be safe for another. Each brand has their own sensitivities and, thus, their own risk tolerance and brand safety needs. In this case, a standard view of risk just isn't good enough, and brands should look to an always-on custom solution to give them a curated insurance policy over potential brand safety slip-ups. The Internet is a vast place, and content generation and augmentation have only gotten easier. Unexpected events arise that are out of the direct control of the brand, and often won't fall under the parameters of a standard view of risk. Thus, a custom solution is a more vigilant approach to ensuring alignment with only safe and relevant content.
Q: Why do you think brand safety remains as such an important topic in the industry?
At its core, brand safety addresses the breach of trust between a brand and the consumer, and once that is broken, it is not easily redeemed. The damage is reputational in nature and can have serious revenue implications. Customer acquisition and retention are very important metrics for brands, so any inkling of a threat to either of those is cause for concern. Recent stats cite that half of consumers would abandon brands if their ads appeared next to offensive digital content or fake news, on top of the fact that it can take brands that have faced brand safety breaches anywhere from 2 to 10 years to recover from reputational damage. This can result in severe financial consequence – something brands don't want to risk.
STAY IN THE LOOP WITH OUR NEWSLETTER
Sign up to get Viant news and announcements delivered straight to your inbox.
Sign up to get Viant news and announcements delivered straight to your inbox.