African-American Millennials: 7 Stats for Black History Month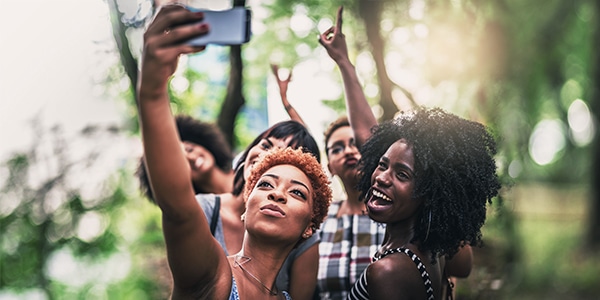 African-American Millennials have a large and growing spending power; total African-American spend is projected to reach $1.4 trillion this year, according to the Selig Center for Economic Growth, a 275% increase since 1990.
And yet, it's not enough for marketers to speak to just Millennials or African-Americans when looking to connect with this influential group. Instead, marketers must reach African-American Millennials in customized ways that speak to them directly.
In recognition of Black History Month, we're calling attention to seven noteworthy stats from our parent company Viant's past research paper The Marketer's Guide to African-American Millennials. With insights like the below, marketers can reach African-American Millennials with the personalized messaging they have come to expect and build brand affinity.
1. African-American Millennials make up 26% of the total African-American population and 14% of all Millennials – and they have a growing spending power as they hit their late 20s and 30s.
2. Like most Millennials, African-American Millennials are big fans of online retailer Amazon. They visit Amazon nearly as often as they visit Target, JCPenney and Kohl's combined.
3. The global color cosmetics industry is worth an estimated $48.3 billion, and African-American Millennials are heavy buyers. They are 24% more likely to be higher spenders on cosmetics and toiletries than other Millennials, and spend an average of $111.82 per quarter at cosmetics retailer Sephora.
4. African-American Millennials support TV shows and networks that feature celebrities who share their ethnic background. As such, they are 230% more likely to watch Power, 74% more likely to watch Empire and 40% more likely to watch Blackish than other Millennials.
5. When African-American Millennials stream OTT content, Hulu is the provider of choice. They're 13% more likely to subscribe to Hulu Plus than other Millennials
6. Salty snacks are a favorite of African-American Millennials, who are 46% more likely than other Millennials to graze on them. They're 78% more likely to buy Ruffles and 75% more likely to buy Cheetos.
7. Despite overall decreases in the number of Millennials on the road, driving has actually increased in the last decade for African-American Millennials who earn less than $50,000 per year. Most African-American Millennials (64%) fit that qualification, and they're 57% more likely to drive a Cadillac than other Millennials.
STAY IN THE LOOP WITH OUR NEWSLETTER
Sign up to get Viant news and announcements delivered straight to your inbox.
Sign up to get Viant news and announcements delivered straight to your inbox.