Advertising During the Emmys is Worth it – if You're One of These Brands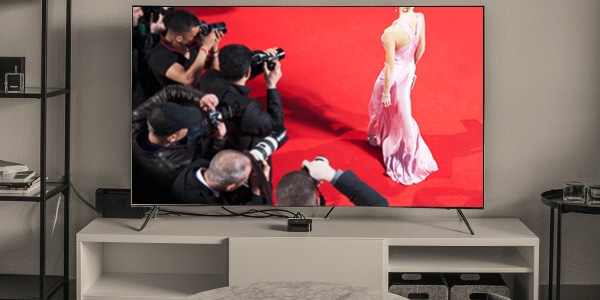 Between 2014 and 2018, the total audience for the Emmy Awards fell by 35%, with ratings in the coveted 18-49 age group falling by 43%. And yet, advertisers still flock to the annual celebration of television, which leads to an important question: Considering those staggering declines in viewership, is it really worth it to spend your advertising budget on the Emmys?
For three brands returning in 2019, that answer is likely a resounding yes.
Leveraging the Viant Advertising Cloud, Viant's people-based platform that consists of more than 250 million registered users, we determined three Emmys advertisers who will reach the right audiences during the Sept. 22 awards show, broadcast on FOX this year.
Audi
The luxury German car brand is the official automotive partner of this year's Emmys, a title that comes with chauffeuring celebrities and nominees right onto the red carpet. Fortunately for Audi, the partnership figures to be a smart decision, as Emmys viewers are more likely to buy three of its models:
Q3: Emmys viewers are 17% more likely to be behind the wheel of this AWD crossover
A4: Viewers of the Emmys broadcast are 18% more likely to buy this four- or five-door compact
A3: Emmys viewers are 8% more likely to own this upscale hatchback
L'Oreal Paris
The international beauty brand is back as an advertiser for its seventh year, despite Emmys viewership ratings declines. While there might be fewer eyes on the show, it remains a strong opportunity for L'Oreal to reach the right audience, as Emmys viewers are 40% more likely to purchase the brand's products. Three of L'Oreal's offerings are particular favorites of Emmys viewers:
Foundation: Emmys fans are 59% more likely to purchase foundations from L'Oreal's collection, including Infallible and True Match
Moisturizer: Viewers of the show are 57% more likely to use L'Oreal moisturizers like Hydra-Renewal, Age Perfect and Revitalift.
Eye Shadow and Liner: L'Oreal eye makeup is a favorite among Emmys viewers, who are 36% more likely to buy the brand's shadow and liner collections.
United Airlines
United is the Emmys' official air carrier for a remarkable 20th year in a row. The airline shuttles the Emmy statuettes from Chicago to L.A. annually and extends its advertising efforts by inviting United travelers to pose for photos at the arrival gate with the awards. Their efforts are likely worth it, despite decreasing viewership. Here's why:
Domestic: Emmys viewers are 73% more likely to have flown United in the U.S. in the last 12 months
International: Emmys viewers are 37% more likely to have flown United overseas over the past three years
There are no indications that declines in Emmys viewership will cease anytime soon – but that doesn't mean advertisers should automatically skip the show. For certain brands, the Emmys still provide a strong opportunity to connect with their ideal audiences.
*The above information is based off of the Viant IMP Indexing Formula, which calculates matched profiles and data providers.
STAY IN THE LOOP WITH OUR NEWSLETTER
Sign up to get Viant news and announcements delivered straight to your inbox.
Sign up to get Viant news and announcements delivered straight to your inbox.