A 2022 Programmatic Wish List: 5 Ways the Ad Industry Can Improve in the New Year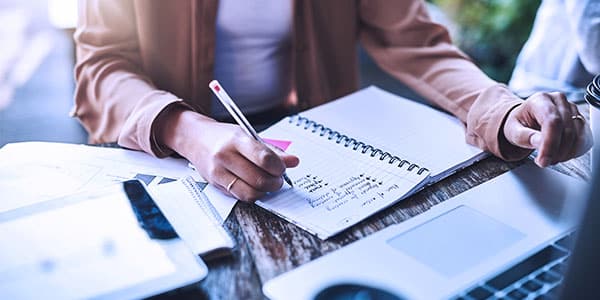 As we move on from what has been a year of both robust growth and nearly constant change, I find myself taking stock of our dynamic industry. While in some ways programmatic advertising is firing on all cylinders, it's important to acknowledge just how young this sector still is. That factor, coupled with the velocity of change, means there is rarely ever a moment to breathe but always areas to improve. That's something that's been on the minds of everyone at Viant, especially as we do what we can to prepare marketers for the New Open Web.
To help, I've put together my official 2022 Programmatic Advertising Wish List. This includes five areas the industry can come together to improve – for ourselves and for consumers. My hope is that this inspires brands, agencies, tech companies and other practitioners to reevaluate how we work today, identify areas that can be refined and hopefully better set up our practices and strategies for the coming future.
So in no particular order, here goes:
1. Focus on the Customer Experience
Ad-supported streaming has been one of the more promising areas of growth over the past few years. Yet far too often, that promise is tainted by ongoing complaints regarding the ad experience – as in: "Why am I seeing the same ads again and again?" Marketers have long understood how important managing reach and frequency is from an efficiency and effectiveness standpoint, but it's just as vital from an experiential perspective.
The promise of CTV is better targeting and relevancy, but too often in practice viewers are either overexposed to the same ads or stuck with irrelevant messages. The best way brands can remedy this is by working with partners that enable them to lean on identifiers that allow them to manage exposure levels and while directing messages to specific individuals or households.
2. Rethink Attribution
If the past few years have shown us anything, it's that digital advertising has placed too much power in the hands of a few giant companies, who not only tend to dominate how we identify people in digital media but dictate how we measure success. As this reality starts to unwind, brands need to think about whether they are hanging onto attribution models – as well as a last-click mindset – that no longer make sense in the current environment. Instead, CMOs can use this opportunity to reassess whether they are measuring how advertising truly impacts a consumer during his or her path to conversion, and what they can do better to steer them effectively at each step. This may actually help marketers better allocate (or even save) dollars.
3. Prepare for a Cookieless Future
Besides revisiting multi-touch attribution, marketers should not delay preparing for life without cookies (Google's 2023 deadline will be here before you know it – and plenty of channels are already cookieless anyway). That means putting time and resources toward alternatives such as newfangled contextual offerings or household-centric targeting. There are a wealth of new tools out there, many of which offer an impressive level of precision.
Brands need to develop muscle memory here sooner rather than later, so they can hit the ground running once the cookie clock strikes midnight… especially as they'll want to figure out which vehicles are simply replacing what they are already doing today and which might drive incremental business. Let's not forget that marketers' need for scale hasn't changed, even if the ways they get there have. The sooner brands can figure out what new levers work for them, and can be pulled at large, the more quickly they'll adapt.
4. Consumers' Needs for Privacy are Paramount
We are in a new privacy-first era, and consumers are telling us something as they opt out of tracking and push back on sharing data. For too long, we've treated customers as "users," and spent the majority of our energies on optimizing toward conversion numbers, sacrificing user experience.
We can see the side effects of this approach in websites that are nearly impossible to navigate thanks to ad overload, or user interfaces that are overly aggressive in trying to force people to hand over email addresses or other personal information. If we are honest with ourselves, we've lost many consumers' trust, and that requires taking tangible, direct steps to help build it back.
5. Brands Should Keep Pushing into Emerging Channels, While Tailoring Their Measurement Accordingly
As mentioned, connected TV has surged over the past year in both viewership and brand interest, and marketers are likely to keep expanding in this promising medium. My hope is that these brands use this next year not just to test, but to explore CTV's unique potential for more sophisticated creative execution and coordinated targeting. Early on, many marketers appear to be employing CTV simply as a replacement for linear reach. Along those lines, too many brands seem to be settling for proxy metrics when gauging CTV's impact, instead of leveraging identifiers that allow for more deterministic targeting.
On that note, I'm also urging more brands to dive into digital audio and – yes – digital out of home. Both are proving to be highly engaging in this era of media fragmentation. Plus, each vehicle is proving increasingly more effective than you might expect for performance brands, in terms of targeting and tracking outcomes than you might think, and 2022 is a great time to give these channels a second look.
STAY IN THE LOOP WITH OUR NEWSLETTER
Sign up to get Viant news and announcements delivered straight to your inbox.
Sign up to get Viant news and announcements delivered straight to your inbox.