Using Big Data to Solve Digital Marketing Attribution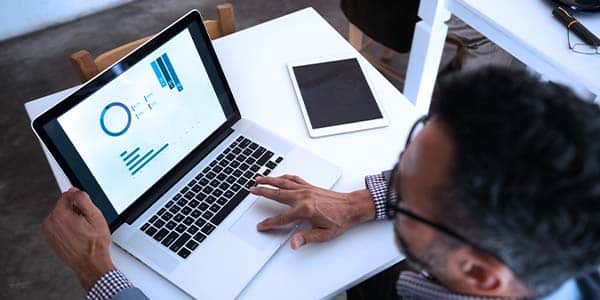 Digital advertising was supposed to provide brands a near magical ability to track every ad dime, gauge every consumer touchpoint and allocate resources most effectively.
Instead, to date, most brands have outsourced this crucial mechanism, while settling for simplistic, all-too-easy metrics that don't tell nearly the whole story.
Unfortunately, they've relied on someone else's magic rather than creating their own.
However, now is the time for marketers to completely rethink attribution, finally tap into the power of Big Data and reclaim digital advertising's promise.
At the moment, many brands may not realize how much the playing field has shifted in their favor – and what an opportunity all the recent macro changes in identity presents. Yet given how fast the ground is shifting underneath all our feet, it's time to move—fast.
Why Rethink Digital Advertising Attribution Now?
Indeed, for a long time, marketers have talked up digital media's ability to provide a full and complete picture of what ad strategies and placements are working, which aren't working as well and how it all ties together.
This vision for the medium was that marketing decisions would all be backed by reams of data, and be presented in an easy-to-understand digital dashboard that allowed for precise optimization and easy fine tuning.
Yet in practice, most brands have relied on using either using third-party black boxes or trusting the self-reported metrics of walled gardens. Big Tech has zeroed in on tracking what they are good at (capturing last clicks) and defined that as what brands should view as success.
And unfortunately, many brands have capitulated, often feeling they had little choice. How can I compete with the algorithms and bandwidth and sheer data volume of the biggest tech giants on the planet? Or so the thinking goes.
Changing Trends in Attribution for Digital Advertising
Thankfully, things are changing. Over the past few years, two trends have emerged that have dramatically changed marketers' attribution capabilities – if they are only willing to grab it:
Clearly, the traditional targeting tactics that have long been used to fuel attribution – specifically last click attribution – are being completely upended
The depth of data and technology accessible to brands has expanded exponentially, putting far more power in CMOs' hands
Simply put, this is the perfect time for marketers to:
Pull back on relying on third parties for attribution
Finally break their reliance on last click attribution
Redefine what attribution means, and what truly matters when measuring success
Why everything has changed for brands – and why they shouldn't sell themselves short
We all know that nearly every digital marketer is collecting more data on consumers through direct first-party relationships via ad campaigns and their owned-and-operated channels.
In addition, brands are able to collect log-level data from their own sites or ad buys. They have growing pools of data from emails and app installs and even connected TV campaigns.
With all this at their disposal, they are potentially able to paint a much richer picture of their customers and their journeys than ever before, without having to rely on walled gardens. Yet too many marketers in my view still don't know what to do with all this insight, or at least have been hesitant to act on it.
Here's what has really changed: the server capacity and sophisticated data science and warehousing needed to make sense of all this is now far less expensive and far more useful than even just a few years ago, when this level of number crunching was limited to only the biggest technology companies.
Today, marketers can capture this information, plug it into a cloud platform or CDP and use it to develop a much more nuanced approach to attribution.
The Takeaway: True Multi-Touch Digital Advertising Attribution is the Future
In this future, marketers should finally be able to rely on true multi-touch attribution – weaving together a complete picture of how different marketing exposures work together, rather than living and dying by someone else's last-click data.
This especially makes sense in a world of multiple devices, particularly smart TVs, which don't lend themselves to immediate conversion, yet play a huge role in influencing consumer behavior.
Overall, this approach to attribution puts more weight on measurement versus solely conversions (which is a more complex way of evaluating ad spending), but likely far more valuable to brands.
Of course, by nature this scenario isn't as straightforward as relying on someone else's black box. Brands may find they need to update their tech stack. They'll need to find ways to better mine their growing piles of raw data. They'll need to make sure they are working only with partners that have the best data source of truth in the average campaign
They mostly likely won't be able to zero in on a specific channel or metric as the best or a go-to, but rather they'll have an always on funnel of analytics at their fingertips upon which to make decisions. They'll also have to accept the use of more probabilistic data over deterministic.
This shift will prove to be a bit uncomfortable, especially given all the disruption most brands have already endured.
The thing is, if we've learned anything over the past year, the way that privacy is going, it's likely that the number of signals available to marketers is likely to go down, not up.
So even if you feel like you're in a good spot in terms of a marketing playbook, whatever you're doing now is not going to be the same.
The brands that take the time now to assert more control and develop the flexible models needed to succeed will be the ones who will best endure change – no matter when it comes.
How Adelphic's Approach is Different
As mentioned above, it's critical for brands to assess their current partnerships, and ensure they're only working with those that offer true transparency and the best data source of truth.
Adelphic, which leverages Viant's identity resolution capabilities to understand customers' paths to conversion, helps marketers measure cross-channel conversion rates, return on ad spend and revenue across users who were exposed to ads across multiple channels and devices.
Learn more about Adelphic's industry-leading advanced reporting tools.
STAY IN THE LOOP WITH OUR NEWSLETTER
Sign up to get Viant news and announcements delivered straight to your inbox.
Sign up to get Viant news and announcements delivered straight to your inbox.