3 Keys To CPG Marketing Success: Precision, Scale And First-Party Insights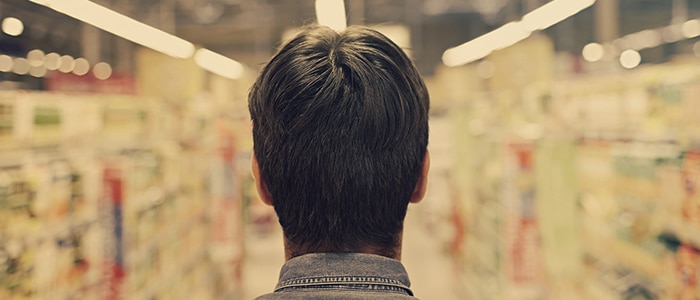 Most B2C marketers now have more distribution channels than they did just a few years ago. Though these channels afford marketers more data to leverage and opportunities for conversion, they also create more challenges in closing the attribution loop. What's more, brands also have to grapple with consumers making purchases both in-store and online. This means that they have to market their products in such a way that entices the customer to make a purchase in two very different environments, where they must be equally adept at closing the attribution loop and making use of the resulting data.
Fortunately for CPG marketers, 86% of adult consumers prefer to purchase CPG products in a physical store. But Walmart's acquisition of Jet.com last year is a prime example of expected growth in online shopping, and innovations like voice-activated assistants and Amazon's Dash Buttons are making consumers more comfortable with ordering products online. Marketers truly understand the opportunity and are developing strong cross-platform strategies with focused KPIs that align with foot traffic and in-store purchases.
How to Scale CPG Marketing Campaigns with Greater Precision
When it comes to cross-channel ad campaign execution, all marketers ever hear is that to achieve precision, scale must be reduced, and vice versa. This does hold some truth, as truly engaged audiences may be smaller, but extremely precise audiences can also be too small to generate ample ROI. Last summer, P&G grappled with this very same precision, scale and insights challenge when they opted to scale back their targeted Facebook ad buys in an effort to find, "the best way to get the most reach but also the right precision," according to the company's CMO, Marc Pritchard.
Savvy brands such as Clorox — which tested a mobile-first, end-to-end shopper-marketing program — understand the challenge and are building out their own first-party data sets to gain more scale, precision and insights to connect with their consumer. But the reality is that most CPG brands still lack the type of robust collection of first-party data they need to be successful, or they rely too heavily on partners to identify loyalists and customers who are purchasing their competitors products.
For CPG marketers to develop the type of intimate relationships that drive business, they must have a strong in-store strategy, first-party data, and alternative data sources.
Strong In-Store Strategy
CPG marketers can use their in-store strategy to their advantage. Data breeds insights, and there is a healthy selection of in-store data possibilities for marketers to choose from. For example, brands can work with a partner that provides point of sale purchase data to identify and reach a customer at a later time. In order to drive a purchase, marketers can team with a geofencing provider to deliver a coupon to a previous customer with the potential for high lifetime value to ensure they'll repeat their behavior at a nearby retailer.
First-Party Data
The open web is home to the same audiences that are on the likes of Facebook and Google, and marketers are coming to this realization and getting smarter about building their own data stores from consumer behaviors on their smartphones, tablets, desktops and more. Brands such as Kellogg, Unilever and Kimberly-Clark are leading the way with their in-house DMPs, stockpiling first-party data to leverage as a catalyst for the type of precision required to deploy efficient cross-channel campaigns.
Learn more about Adelphic's first-party data.
Alternative Data Sources
While first-party data has long been touted as a brand's most important data asset, the importance of alternative data sets cannot be lost, as they often provide the scale required for cross-channel campaigns. For example, high-quality data sets can be augmented and strengthened with third-party data from retailers loyalty programs, but it is still internal first-party that should always be the cornerstone of any ad campaign.
Who said CPG marketers can't have it all?
Learn more about data integrations and the scalability of Adelphic's Programmatic DSP.
STAY IN THE LOOP WITH OUR NEWSLETTER
Sign up to get Viant news and announcements delivered straight to your inbox.
Sign up to get Viant news and announcements delivered straight to your inbox.