Why Household-Level Targeting is the Solution for a Cookieless World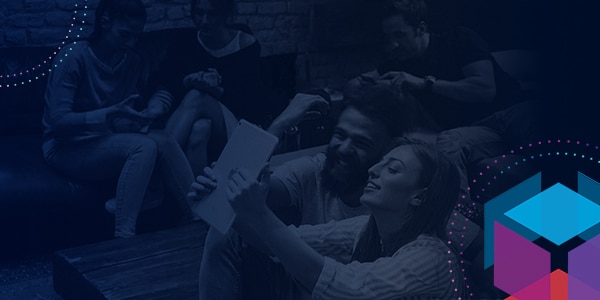 The end of third-party cookies and new privacy regulations are forcing changes to the digital landscape that many marketers still believe are future problems. The truth is, we're already living in a cookieless world and a household approach to targeting and measurement is the solution best positioned for our cookieless present and our cookieless future.
At our virtual event Identity 2021: Why Household-Level Targeting & Measurement Will Help Marketers Succeed in a Cookieless World, a panel of advertising executives from across the advertising ecosystem shared their perspectives on how publishers, data providers, SSPs and DSPs are working together to prepare for today's targeting and measurement challenges, as well as those yet to come.
Read on for some of highlights from the webinar or you can watch an on-demand version anytime.
People-Based and the Household: The Way to Move Forward
When asked "What is people-based advertising?" Tim Vanderhook, Viant's CEO and co-founder, summarized it as the use of "data that is representative of real people." Unlike a cookie or a random ID that is given to businesses by Big Tech players like Google and Apple, people-based data will never be lost, as people-based identifiers (name, address, phone number, email) are not controlled by Big Tech and do not live on a specific device.
With browser and device identifiers in question going forward, and with the industry moving from one-to-one targeting to one-to-a-few targeting, it has become critical for marketers to target and measure at the household level, and to have a reliable identifier they can action off of now, without waiting for any new solutions or changes to the industry.
As Vanderhook explained, the Viant Household ID empowers marketers to reach real people within households across their devices, without the need for third-party cookies or device IDs. This identifier leverages people-based data, which cannot be deleted and provides marketers with the scalability, addressability, measurability and privacy compliance necessary for success today.
Arielle Garcia, chief privacy officer at UM Worldwide, agreed that with the many new identifier solutions being proposed, the best solutions have to be people-first, privacy-first and fair to consumers.
With Third-Party Change Comes First-Party Opportunity
There is to a lot of confusion and concern in the industry with the rapidly approaching end of third-party cookies. Autumn White, executive vice president and managing partner at Horizon Media, said the biggest thing Horizon has been focused on with their clients is first-party data. "Cookies served their purpose for a time but once the consumer became a lot more aware of how they are being tracked and how their data is being used, that's when they started their slow decline," she said.
David Skinner, chief strategy officer at Acxiom agreed. "First party data [is] playing [a] very critical role and [is] more significantly important, and brands need to start investing in that."
Skinner also recognized that while the industry is at an inflection point, marketers are not walking away from targeted advertising because it performs that well. Making an investment now in first-party data will help in the future. Skinner said that Acxiom supports a household-level approach vs. individual-level targeting and measurement, and has for a number of years.
Cord-Cutters in a Cookieless World
Connected TV (CTV) advertising is becoming increasingly critical to media plans today. CTV is completely cookieless and is the fastest growing media channel. However, many marketers continue to measure the success of their CTV campaigns based on individual identifiers while in reality, consumers are often watching and streaming content with family or roommates. To succeed in this already cookieless channel, marketers need to adopt new measurement strategies that better account for today's CTV viewing habits. CTV is the focal point of today's media strategies, and the household is critical to reaching audiences.
Garrett McGrath, vice president of product management at Magnite, explained that identifiers that can represent audiences or the value of a particular household are critical to the continued growth of CTV. "The ability to target a household across a number of devices is super critical. If someone is watching TV and sees an ad that they want to respond to, they are not going to walk up to the TV and tap on it," he said.
Vanderhook followed up: "Any marketer with TV on their media plan would be interested in the Viant Household ID. That channel is the central focus of most advertisers' media plans, so it needs to be measurable."
Watch On Demand Now
If you want to learn more about which identity solutions are best suited to combat cookie deprecation, which solutions are available today and which, like the Viant Household ID, will ultimately allow marketers to target and measure effectively across all channels, watching the full session below is highly recommended.
We also encourage you to check out Adelphic's up-to-date list of events to see what we're planning in the future, as well as to catch up on what you've missed.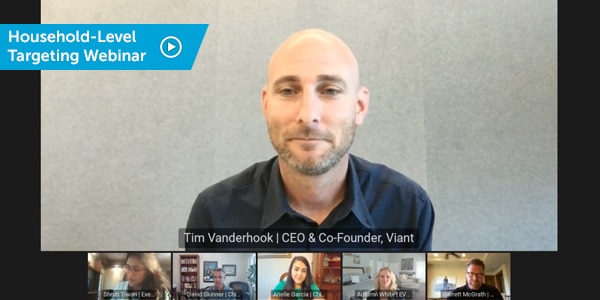 STAY IN THE LOOP WITH OUR NEWSLETTER
Sign up to get Viant news and announcements delivered straight to your inbox.
Sign up to get Viant news and announcements delivered straight to your inbox.