Welcoming ClassPass, the Latest Wellness Initiative at Viant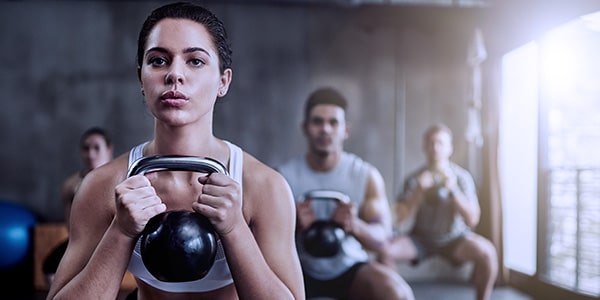 The Covid-19 pandemic was a defining moment for personal wellbeing both at home and in the workplace. And with good reason. Most of us upended our lives overnight and tried to adjust to the "new normal." For many, the home became the new office, which meant not only navigating pressures around the house while working but also the inability to "turn off" from the working day.
As the pandemic dragged on, this situation only worsened, and it is no wonder employees around the nation succumbed to burnout and left the workforce — an issue many companies still contend with today.
Earlier this year, we announced new wellness-focused initiatives to combat burnout and promote wellbeing at Viant. We are happy to share that all full-time Viant employees can now enjoy unlimited time off, enhanced parental leave and a collection of free health and wellness programs from partners such as Headspace, EAP and Talkspace.
Today, we are excited to share the latest addition to our wellness-focused programs.
Now Introducing: ClassPass
ClassPass provides Viant employees access to thousands of fitness studios, gyms, online classes, salons and spas. Available in a wide-range of cities, employees can tap into ClassPass to make new friends (in the app or in person), get in a mid-day exercise between meetings, take advantage of wellness offerings like an infrared sauna and cryotherapy, or destress with classes such as yoga, meditation and breathwork.
What is Included with ClassPass: In-Studio Classes
Viant employees can enjoy gym time and smaller boutique fitness from top global and local brands across the country. Individuals can view safety precautions studios take (e.g., if masks are required) directly in the app ahead of time.
Digital Classes
Prefer to work out from home but miss that in-class energy? ClassPass has grown its on-demand library of audio and video workouts with thousands of on-demand classes included for free with all memberships.
Wellness Sessions
In addition to fitness classes, Viant employees can book wellness experiences with their ClassPass membership. Wellness experiences include guided meditation, cryotherapy, sauna, acupuncture, massages, facials, nutrition classes and much more. Viant employees also have access to instant-book reservations and ClassPass Concierge service (if offered at the venue).
Welcoming Wellness Initiatives into Viant
Of course, just because a company introduces a wellness initiative, that does not mean employees will enroll immediately.
So along with an educational kick-off session, we started a Wellness channel in Slack to encourage employee engagement. That is where our team members discuss ClassPass workouts they have enjoyed, share fitness goals and even coordinate enrolling in digital classes. The Wellness Slack channel also keeps the Viant team connected when they are remote or in our offices in California (Los Angeles and Irvine), New York, Chicago, Boston, Texas (Austin and Dallas), Minneapolis, Denver, Atlanta or Detroit.
To further incentivize the use of ClassPass, we started a competition in August for Viant employees to take six in-person classes throughout the month and share their progress in the channel. Those who completed the competition joined a raffle for an Apple Watch. These initiatives have led to increased signups for classes, with over 30% enrollment among employees, which has led to team building across the company.
We look forward to launching new challenges (and much more!) in the coming year to further encourage the use of ClassPass and to achieve our common goal: healthier wellbeing.
Why Wellness Matters
In the wake of the Covid-19 pandemic, companies have increased investment in employee wellness programs to help avoid burnout and loss of their workforce.
But the point of these programs goes beyond retention. Employees want recognition for more than the work they produce, and wellness programs are one way the company can show to the employees that the employee's wellbeing is just as important as the employee's output.
More than that: Wellness programs can result in a positive impact on someone's health.
According to Dr. Steven Aldana, CEO of the employee wellness solutions company WellSteps, when done right, wellness programs can inspire positive behavior change, reduce elevated health risks, lower health care costs, improve productivity and decrease absenteeism.
In short: investing in employee wellness is a win for the workforce and the company.
Maintaining Momentum for Wellbeing at Viant in 2023 and Beyond
As the world returns to some semblance of normal, we at Viant are dedicated to keeping our focus on the wellbeing of our employees — and we would love to have you join our team. Follow the link to see open roles.
STAY IN THE LOOP WITH OUR NEWSLETTER
Sign up to get Viant news and announcements delivered straight to your inbox.
Sign up to get Viant news and announcements delivered straight to your inbox.