Viant Leads the Way Forward in Programmatic Technology with Two New Patents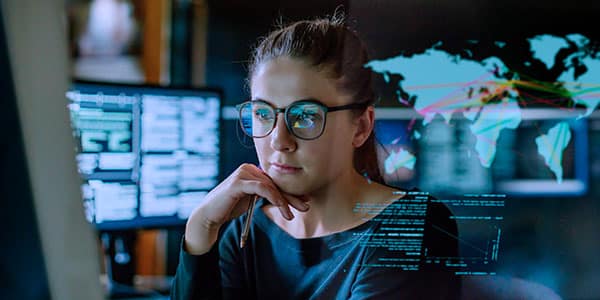 The story of Viant is the story of innovation. For over 20 years, our work has been defined by discovering and sharing new solutions to help solve the biggest challenges in advertising technology. That's why we're excited to announce the approval of two new patents to further evolve the programmatic landscape and help marketers achieve their goals.
Our first patent is Method and system for forecasting information based on events and criterion (U.S. Patent No. 11315025). This patented technology reduces computational cost and significantly improves user experience by enabling extremely fast and accurate forecasting of an advertising campaign's target. In execution, this patent computes the count of impressions in a specific segment, the average media clearing price for such impressions and the breakdown of restrictiveness of each targeting criterion used by the campaign in the blink of an eye all while not breaking the bank.
Our second patent is System and method of determining user demographic profiles (U.S. Patent No. 11288689). This patented technology enables Adelphic, Viant's demand-side platform (DSP), to probabilistically infer the demographic information of a specific user/online identifier from within a group of users based on observing the multitude of sites visited by the group of users.
These two new patents join fellow Viant patents — Internet Connected Household Identification for Online Measurement and Dynamic Content Delivery (U.S. Patent No. 11310195), Audience on Networked Devices (U.S. Patent No. 10,713,311) and Upfront Advertisement Purchasing Exchange (U.S. Patent No. 10,607,261). Viant holds more than 30 U.S. Patents for its breakthrough advertising technology.
"Our team of innovators will never stop making advances to our enterprise grade software on behalf of our growing client list," said Viant CEO and Co-founder Tim Vanderhook. "As advertisers and marketers continue to seek ways to gain return on ad spend (ROAS) and measure the impact of their ad campaigns, Viant will continue to innovate to solve the industry's biggest challenges."
 Learn more about how you can get started with Viant.
STAY IN THE LOOP WITH OUR NEWSLETTER
Sign up to get Viant news and announcements delivered straight to your inbox.
Sign up to get Viant news and announcements delivered straight to your inbox.