Trader Diaries: 30-Year-Old Agency Media Planner/Buyer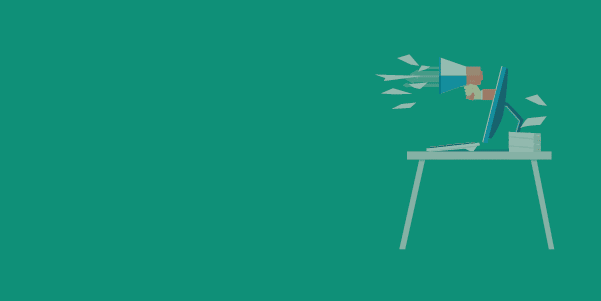 Age: Too young to feel this old (30)
Title: Media Planner/Buyer
Employer Type: Agency
Years of Programmatic Trading Experience: 3
7:15 a.m.: My alarm initially goes off and, after three snoozes, I finally find the inner strength to rise and shine. After throwing on my usual work uniform (a simple work appropriate swing dress, or as I like to call it my "mumu,"), I must drag my beagle out of bed to go out. Wardrobe tip for the hot and humid south: Invest in some breezy dresses.
8 a.m.: I live in downtown Birmingham, so luckily my commute is minimal and we have a private lot so I can drive and listen to one of my murder podcasts as I mentally prepare for the 1,000 tasks and meetings awaiting me.
9 a.m.: I typically have a meeting of some kind first thing, and today is no exception. So I spend the first few minutes in the office refreshing myself on any relevant info and prepping for a client meeting regarding an upcoming launch. This includes reviewing my plan presentation and making note of any questions we may need to address.
After that, I race over to our agency bleachers for an intern presentation on the latest advertising trends. My work wife and I are very proud of our little ones. I can be a bit of an Abby Lee a la Dance Moms when it comes to coordinating presentations. Soon they will begin finalizing their client presentation, which will be a full pitch.
10:30 a.m.? I take a little mid-morning break and try to stave off hunger with a Diet Coke, my life elixir.
11 a.m.: After my mid-morning break, I spend a block of time where I responded to emails both internally and externally.
Lunchtime: I had a lunch meeting with a digital rep, so luckily food is provided. Lamb meatballs and Greek salad. On the agenda, we discuss custom creative opportunities as well as their proprietary AI solutions.
3 p.m.: I'm working away building out some digital campaigns for an auto client with a site traffic KPI and a healthcare client with a VCR goal. This involves two platforms and executing our plan, so placing all relevant settings and safety measures in place as well as creating tracking sheets on our end to monitor campaign performance and spend.
6 p.m.: I have a work trip to Utah tomorrow for an OOH conference with speakers on everything from client relationships to understanding what drives millennial consumer habits, so I go directly home to pack and get some sleep before another early morning.
7:30 p.m.: For dinner, I reheat some leftover Zoe's from my earlier lunch meeting while watching reruns of The Office.
9:30 p.m.: I'm trying to finish up a few things (building out some social campaigns and budget tracking sheets and some auto plans for the next month) before curling up with my pup in bed.
10 p.m.: I end my day and try to go to sleep and forget that I need to be up at 3:30 a.m. for my flight to Utah.
STAY IN THE LOOP WITH OUR NEWSLETTER
Sign up to get Viant news and announcements delivered straight to your inbox.
Sign up to get Viant news and announcements delivered straight to your inbox.