Three Ways For Retailers to Capitalize On Shoppers Coming Back to Stores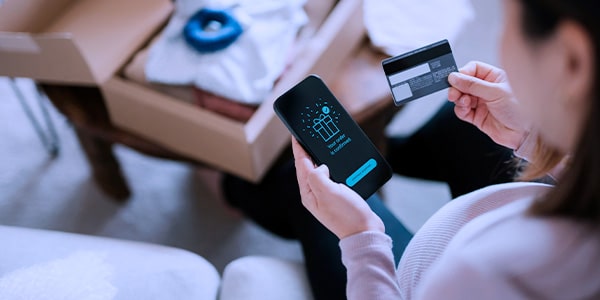 The e-commerce boom driven by the lockdown catapulted many retailers to record revenues. Now, facing persistent socioeconomic challenges, retailers are turning their focus to profitability over growth. More than ever, retailers need to be hyper-efficient with their advertising investments.
The good news is the pandemic also forced retailers to focus on digital transformation, which has benefited consumers in a significant way. You don't have to dig deep to hear how retailers expedited development timelines to launch curbside pick-up or delivery services. It hasn't been easy for most, but those efforts have paid off, with many seeing 30% of their sales coming via digital channels.
Consumer behavior has changed, and customers now expect more options to purchase, more ways to pay and more methods to collect their purchased items. Retailers now have a massive opportunity to connect the physical in-store experience with digital. Those that harmonize the in-store and online customer experience will be the clear winners.
How will that materialize? Deloitte's 2022 Retail Industry Outlook projects that "the fusion of digital and physical experiences" will only accelerate. While retailers become more assertive about removing friction from the process, they're becoming more innovative about moving the needle on customer experience.
The animating idea is to remove friction at every customer journey stage. Rather than cover every possible way to accomplish this, let's focus on three areas that will satisfy your customers and hit your key business objectives.
1. Transact on a customer's terms
Customers enjoy control and prefer to choose how they buy and pay. From groceries to travel to entertainment, customers trust in-app purchases. Customers also want to decide where they receive their purchases (pick-up or delivery). You may incentivize them with free shipping (at a minimum spend) or free curbside (or in-store) pickup. Any way you look at it, the more agency you give shoppers, the greater their buy-in.
Target is a classic case in point. Target had the foresight to purchase Shipt in 2017 and launch same-day delivery in 2019. Target's same-day deliveries took off during the pandemic, and it has become the fastest-growing part of their $104 billion business. That segment of their business was up 235% in 2020 and gained another 45% in 2021. The retailer has also emphasized curbside pickup so successfully that stores fulfilled 95% of its total sales (physical and digital combined), where the customer pays for the last mile. This strategic shift led to Target's best NPS score ever (currently at 50, according to Comparably).
2. Catering to Customer Convenience
Removing friction is the not-so-secret sauce of convenience. Your Loyalty Program is no longer just a means to offer discounts and points. Allow consumers to discover, pay and reorder to provide utility.
Loyalty programs have long been vital to brand-customer relationships. And it's fair to say that both parties have thought about the brand values that endure amid changing consumer and business priorities. According to a Deloitte study, "More than 80% of consumers identified ease of use as a highly desired attribute of a retail loyalty program, and 60% selected an accessible, enjoyable digital experience."
7-Eleven is a perfect example. The convenience store giant with nearly 10,000 stores used punch cards for its loyalty program only three years ago. According to the company, the 7REWARDS program is entirely digital and sports more than 55 million members. As 7-Eleven demonstrates, digital loyalty programs enhance loyalty and drive incremental revenue. The 7REWARDS app features mobile checkout and a digital wallet that customers can preload with cash.
3. Start With Your Data and Measurement Capabilities
Get to know your customers. The first step to getting more value out of your 1PD is Audience Analysis. Regardless of the size of your database, the goal is to mine existing data to find and provide actionable insights. Your owned data can become even more valuable through augmentation and enhancement. The more you know about your audience, the more you can personalize messaging across CTV, Video, Mobile, DOOH and Audio.
Measurement will make those investments sustainable, even when omnichannel growth eventually slows down. Focus on working with partners that equally measure in-store and online. Brands must assess their current partnerships and ensure they're only working with those that offer true transparency and the best data source of truth. 
Adelphic, which leverages Viant's identity resolution capabilities to understand customers' paths to conversion, helps marketers measure omnichannel conversion rates and return-on-ad spend, tracking revenue across users exposed to ads across multiple channels and devices.
STAY IN THE LOOP WITH OUR NEWSLETTER
Sign up to get Viant news and announcements delivered straight to your inbox.
Sign up to get Viant news and announcements delivered straight to your inbox.