Three Ways CPGs Can Achieve Breakthrough Gains With First-Party Data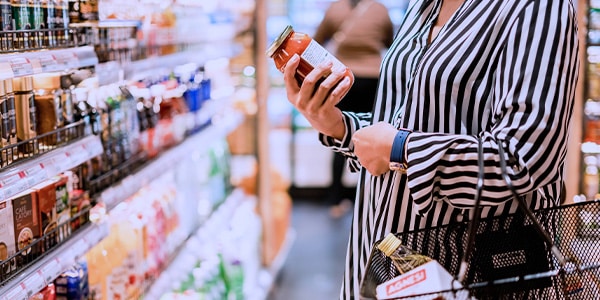 In an ideal world, consumer packaged goods (CPG) companies would grow and manage their valuable first-party data stores and may never encounter significant privacy, sharing, measurement or transparency issues. Yet, first-party data management is rarely frictionless in the real world, even for household name brands.
Increasingly, what matters most to CPG brands isn't the act of accumulating first-party data, it is successful activation. Yet, that is becoming harder to accomplish with so much fragmentation in large retail media networks, where each CPG must manage separate media activations. It is difficult for CPGs to optimize or control factors such as reach, frequency and user experience across networks with varied capabilities.
Measurement on one big box store retail media network may be strikingly different on another, or one network may not offer as many advertising channels as another. These hurdles also complicate the media planning process, making it difficult to plan for specific KPIs across the digital ecosystem, such as return on ad spend (ROAS), increases in market share or buy rate.
CPGs need to own their first-party data management roadmaps, ultimately making them more effective partners across their retailer footprint. It can also make a CPG's first-party data actionable by matching it with privacy-compliant digital identifiers available within a people-based identity graph. This action increases not only efficiency but also the effectiveness of media investment.
Here are three ways a people-based partner, like Viant, can significantly expand and enhance a CPG company's first-party data management capabilities.
1. Counteract operational constraints. First-party data is not easily collected – and even harder to manage. And many CPGs have highly siloed organizations, making it hard to gain unfettered or timely access to crucial first-party data sets when available. Using a trusted, people-based partner can ease these tensions allowing for operational fluidity rather than friction.
2. Finding the target buyer. Omnichannel marketing is a great opportunity, but few CPGs have the correct third-party data to track buyers across channels. A people-based partner can help sharpen targeting by deepening a CPG's understanding of its target audience with deterministic data.
3. Solve measurement and attribution gaps. When working with retail media networks, how do CPG brand managers attribute the point of purchase if a consumer sees companies like Walgreens, Walmart and Kroger ads too? A people-based partner can help adjust targeting criteria, enabling real-time campaign optimization and a more precise performance assessment.
Expanding CPG Reach and Insight
Large CPGs have a robust and complex product portfolio that can range across categories such as food & beverages or health and beauty. And simply managing that customer data is fraught with technical and legal complexity. Adding to the complexity is that various customer data platforms (CDPs) and data management platforms (DMPs) each have different practices and integrations, thus enlarging the amount of potential decisions associated with enhancing first-party data.
Unless you knew these operations, you would never guess that even famous brands may be saddled with outdated data platforms, making it hard to manage and merge first-party data. And more than ever, CPGs require timely and accurate insights to optimize campaigns. Knowing that your customer is in and out of a conversation with multiple brands at any time, it is important to stay agile.
Viant operates an omnichannel DSP, Adelphic, which can assist CPG brands to reach consumers moving between offline and online channels, helping create new ways of connecting with consistently refreshed consumer data by matching third-party CPG data with privacy-compliant digital identifiers within Adelphic via Viant's Household ID. With Adelphic, you can onboard customer lists and instantly have a view into your customers' top attributes, transform lists into targeting segments and quickly activate these customer segments.
People-based execution using an omnichannel strategy, like our Adelphic DSP, can drive breakthrough opportunities with substantially better tracking (versus cookie-based solutions) and the ability to deliver relevant ads during receptive moments. Managed correctly, incorporating first-party data into CPGs marketing efforts can be a sustainable and valuable growth strategy.
Learn more about Viant's Adelphic DSP and other solutions.
STAY IN THE LOOP WITH OUR NEWSLETTER
Sign up to get Viant news and announcements delivered straight to your inbox.
Sign up to get Viant news and announcements delivered straight to your inbox.