The New Open Web: It's Time to Re-Imagine What's Possible for Marketers & Consumers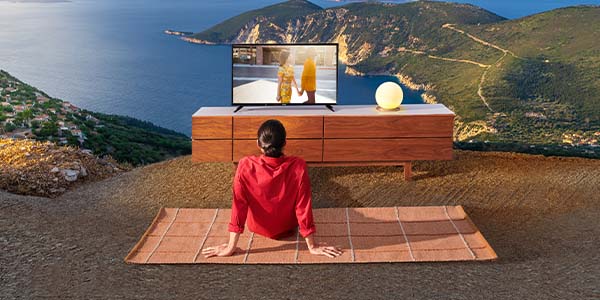 By Rasika Narang
SVP, Marketing
The commercial internet is pushing 30.
Much like the adulthood reckoning many of us face as we approach that age, it's time for the web to start getting its act together and live up to its true promise.
Given how messy the web's 20s have been, you might be surprised at how hopeful I am about the next decade. However, I'm betting on brands to recognize the moment in front of us, and work together to upend the status quo and initiate the do-over that so many of us have been pining for.
Let's face it: When it comes to the state of digital advertising, and the way consumers experience the web, it's hard not to have become cynical over the years. Instead of the idealized, democratic vision the web's founders set forth decades ago, we've seen too much power residing in the hands of too few. A handful of giants have set the rules, and it feels like we all have to jump whenever they make changes.
Meanwhile, as an industry, we'd become obsessed with targeting, even when the tactics available sometimes led to irritating user experiences, and ads that could feel borderline intrusive.
I've had an outsider's view for much of my time in this business. I didn't grow up in ad tech. I actually studied economics, and to the surprise of my friends and family, I ended up starting my career at an advertising agency. I was most enamored with these marketers' ability to tell unique stories and shape culture – not with how many times they could retarget the same person again and again.
All of this is why I'm so inspired by the moment the industry is presented with right now, and the rare opportunity we have to reimagine what's possible while resetting the rules to make things fairer for everyone.
Of course, we are seeing this emerge due in part to the changes we are all navigating when it comes to targeting and identity. This is a new privacy-focused era, and consumers are empowered. They are not going back.
But you also can see this new spirit of equality and community outside of our narrow advertising world, such as in the way that "average" people are potentially building a new global currency system via crypto. You see amateur investors shaking up the stock market through apps like Robinhood. You see unknown creators upending the art world with NFTs, and content creators driving entire ad categories, with brands and agencies having to follow along.
The original vision for the web isn't dead; it may be just coming into its own.
Brands just need to recognize the new possibilities and take advantage. This is the sentiment that we tried to capture with Viant's new brand platform: Welcome to NOW – the New Open Web.
The New Open Web is, broadly put, a new way forward that works for everyone. Marketers can use data to create better experiences, while consumers won't be followed by invasive, repetitive, irrelevant messaging. It's a web where marketers can merge the power of video storytelling with the measurability of digital in channels like connected TV, while maintaining consumer privacy and prioritizing the consumer experience.
It's a web where walls are coming down, and every brand has the same access, and the same opening to innovate. This is a web that works for brands large and small, for Big Tech and independent ad tech, for diverse communities. It's about a new standard in media and a new way forward for advertising.
The thing I keep reminding myself is that people still love great advertising. And at the end of the day, as David Ogilvy said, "We sell or else." Advertising is meant to be measurable — that's its original promise, right down to the dollar. Today, we can finally truly track our media investments and allow marketing to do what it's always been meant to do: connect, entertain and sell.
Combine that with the explosion of content (especially streaming content) we've witnessed over the last year-plus, and it's easy to see how our current moment is rife with opportunity. Now, digital advertising can finally marry an understanding of the audience and of performance with ad formats that grab people's hearts.
So I call on brands to seize this opportunity and realize the power of taking your destiny into your own hands.
The web we dreamed about can still happen, and perhaps can be even better for all. While it may have taken 30 years to get here, we're in the exact right moment to challenge the status quo and forge a better way forward – for everybody.
STAY IN THE LOOP WITH OUR NEWSLETTER
Sign up to get Viant news and announcements delivered straight to your inbox.
Sign up to get Viant news and announcements delivered straight to your inbox.