Casting Advertisers in a New Role: Channels to Embrace In the Era of Streaming with Programmatic Technology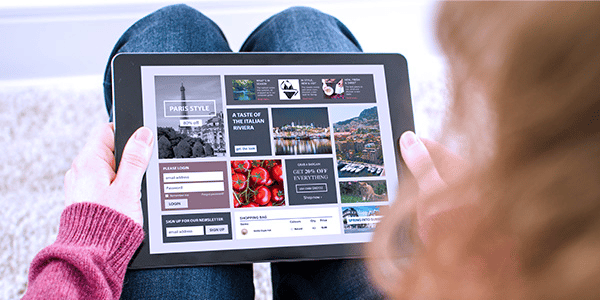 The 1990s and early 2000s saw the peak of product placement. Fans of 'American Idol' can picture Simon Cowell and fellow judges sipping from vibrantly red Coca-Cola cups while dishing on the performance of their latest contestant. And who can forget challenge winners on 'Survivor' receiving something they could only dream of in their austere living environments: a McDonald's Big Mac. 
While this form of product placement appeared seamless to viewers, the process was a headache for executives and talent behind-the-scenes.
Think about it this way: What if the American Idols judges preferred Pepsi? Or say the winner of the Survivor challenge was a vegetarian? The pre-baked brand partnerships between studios and their advertisers established decades ago did not allow such flexibility for different brands and product placement partnerships.
But what if there were a way for studios and advertisers to overcome these hurdles and revive the product placement system in the era of ad-supported streaming?
The Power of Programmatic in Ad-Supported Streaming
Enter programmatic advertising. The technology powering programmatic advertising — demand-side platforms (DSP) — are inherently brand agnostic and have inventory available for the Hulus, Netflixes and Sonys of the world to slot in their creative campaigns without negotiating brand partnerships or brand exclusivity. Further, this approach frees up bandwidth for advertisers to do what they do best: create impactful marketing campaigns.
Moreover, DSPs open the possibility of executing in-programming dynamic advertisements.
Marketers can consider brand takeover executions, for example, buying out the season of a show just as if it were static physical branding like the Coca-Cola cups that sat for 13 years on American Idol desk — but audience targeting with dynamic advertising incorporated into the mise-en-scène elevates both the media strategy and the viewer experience. Using the same American Idol example, Sprite could instead elect to run their branding within the dynamic inventory space of the open sponsor cups only for households within a three-mile radius of a 7/11, retarget exposed viewers with supporting mobile ads to increase exposure frequency and measure foot traffic attribution for a full understanding on their ROAS
Here are three new product placement approaches in the era of ad-supported streaming that media advertisers can utilize with a DSP:
Connected TV
While still technically categorized as an 'emerging channel,' most marketers now consider Connected TV (CTV) an ad channel as impactful as Display and Mobile. CTV is so popular because of its meteoric user growth, the exponential ad growth in response — an expected ad spend of $74.88B in 2023 — and its ability to quickly evolve. 
Think of the QR code that appears on the screen after seeing an ad for a specific product. Or Netflix's 'Watch Anything' button that users can click to enjoy a random title available in the content library. With the rise of ad-support streaming, media advertisers can tap into this innovative channel to leverage gamification tactics available with CTV.
For example, by leveraging viewership data such as IRIS.TV that is deterministically matched at a 1:1 user level with Viant's people-based DSP Adelphic, advertisers can target fans of nostalgic shows such as 'Stranger Things' with an 80's-themed ad for McDonald's. Bringing the execution one step further, incorporating the streaming platform into the activation from an inventory and narrative perspective could allow advertisers to reward engaged viewers with an on-screen choice of an alternate ending clips or behind-the-scenes extras, further entrenching them in the fictional world they're viewing.
In the long-term, executing this type of engaging content within the streaming space can inspire brand loyalty for both the platform and advertisers, especially as viewers leave the comfort of their homes for even more in-person experiences. This increased movement results in an increased opportunity to reach your target audience across various channels, from CTV in their living rooms to digital audio on their commutes to work to DOOH and mobile retargeting on their errand runs.
Viant's people-based backbone also matches CTV ad exposure at a household level, via Viant's Household ID within the Adelphic, so marketers can control reach and frequency and tie back to their campaign actions occurring on other devices after seeing the CTV ad.
In-Game
As people are increasingly returning to the office, in-person events, and a more "normal" pre-pandemic state of life after nearly two years at home, it is imperative for brands to move swiftly to capitalize on the shifting habits of their target audiences as the behavior change provides an opportunity for receptivity.
In the case of streaming services and entertainment advertisers — many of whom benefitted from the increased time viewers had to spend at home — the conversation will evolve from a subscriber-acquisition focus to a subscriber-retention goal. Engaging with viewers beyond the standard advertisement plays and providing unique opportunities for experiences associated with these brands is the key to establishing stronger brand alignment and loyalty.
The gaming revolution of Pokemon GO provides an excellent example. The cultural uproar of the augmented reality mobile game attracted a full spectrum of users, from committed gamers to fleeting-fad enthusiasts. Players invested weeks, months and even years engaging with each other, the Pokemon brand and the physical world around them via the same phone screens that have received endless criticism for stifling human social connection.
The ability to leverage this enthusiasm and engage audiences with interactive gaming content in the vein of Pokemon GO should not be overlooked, particularly as recent numbers support growth in the mobile gaming vertical. The in-game advertising market topped $137B in 2021 and is expected to reach $221B in 2023. One of the giants of immersive gaming, Roblox, recently announced a plan to launch advertising within the platform next year.
Bringing streaming content to life is already happening, albeit currently without the gaming component. Hulu's murder-mystery hit 'Only Murders in the Building' recently hosted an in-person event in New York City's Prince George Ballroom. Attendees could explore installations from the show and find "easter eggs" that fed clues about the culprit of the second season. 
With innovation and investment in the mobile gaming space ramping up, brands can start to consider creative campaigns that blend in-person experiences with immersive in-game components.
Digital Out-of-Home (DOOH)
Billboards. Bus stops. Tops of taxis. DOOH is an ever-expanding channel that marketers are increasingly tapping into for their campaigns — especially with the return of in-person shopping, events, tourism and more.
So how can advertisers leverage DOOH in the media and entertainment landscape?
Just as the entertainment industry stands on the pillars of storytelling, DOOH opens doors for advertisers to stretch their creativity far past the standard 300×250 boxes on their laptop screens. DOOH provides an opportunity for advertisers to stand physically within communities, bolster dynamically-enhanced standout creative, and bridge fictional tales and factual reality to entice new and returning fans to tune in. Viant's Household Graph ties DOOH exposure to a user identity graph, allowing for addressable omnichannel retargeting to deepen the narrative and tie back attribution.
From an inventory standpoint, the efficiency in bulk-buying programmatic placements should be taken into serious consideration in a similar fashion to the Upfronts. As advertisers see content titles debut at an astounding rate, much of the time saved from enacting an evergreen strategy can be allocated to creative asset development, and providing brand support during dark periods in between premieres.
As streaming enters a (mostly) brand new world of ad-supported content — and people embrace new routines — programmatic advertising, such as through Viant's people-based Adelphic DSP and HouseHold ID, provides media marketers and streaming platforms with an opportunity to create a new, engaging system of product placement, anywhere the target viewer absorbs content.
STAY IN THE LOOP WITH OUR NEWSLETTER
Sign up to get Viant news and announcements delivered straight to your inbox.
Sign up to get Viant news and announcements delivered straight to your inbox.