Solving Programmatic Staffing Shortages for Ad Agencies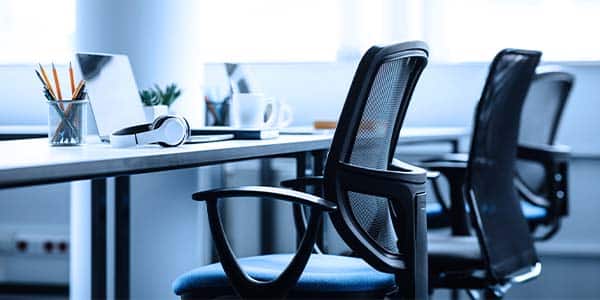 By Ariella Sion
Senior Account Executive
Ever since the dawn of the programmatic era more than a decade ago, the digital advertising industry has frequently wrestled with talent gaps. However, rarely has the challenge of hiring been this severe for such a sustained period.
In fact, Omnicom Media Group CEO Florian Adamski recently said that some agencies are seeing annual turnover rates upwards of 50%, and emphasized that companies must help employees cope with burnout and COVID challenges or "they will continue to hemorrhage staffers," according to Business Insider.
Given that unstainable dynamic, ad industry leaders will likely need to consider alternatives, such as the increased use of outside experts, such as partners that can provide specialized capabilities on a short- or long-term basis.
However, the more agencies turn to outsiders for help, the more they'll need to diligently examine their potential partners' makeup, aiming to ensure that they are receiving the most capable and skilled support.
Business is booming and hiring can't keep pace
There are a wide range of reasons for the ongoing agency staffing crunch that go beyond natural churn. For years, we have often seen deep-pocketed tech giants snatching up promising young leaders. In addition, marketers themselves can dangle the allure of getting to work "inside" a client's business, ensuring a more direct impact.
However, as agencies have looked to counter these trends, the pandemic has only served to make the staffing gap more pressing.
Both digital media consumption and online shopping have each surged over the past 18 months. Per eMarketer, Americans will spend $933.3 billion on ecommerce in 2021, representing a jump of 18% versus what was already a very strong 2020. In fact, ecommerce sales now account for upwards of 13% of all retail revenue according to the U.S. Census Bureau's Quarterly Retail E-Commerce Sales report for 3rd Quarter 2021.
Naturally, these shifts in consumer habits have fueled spikes in digital ad spending, as marketers seek to capitalize on this behavior (and increase their ability to track performance). Digital ad spending in the U.S. is predicted to surge by 25.5% this year to $191.09 billion, reported eMarketer.
Clearly, despite the ongoing pandemic and inflationary trends, no industry has remained unaffected. All this increased spending and activity means agencies have heavier workloads. Given how directly impactful digital advertising can be for a client's business, particularly with regard to metrics that correlate with business results like ROI and ROAS, being short staffed doesn't just impact agencies, it can impact business outcomes.
Navigating the emerging agency support ecosystem
One the plus side, we are now entering an era that combines the freelance economy with a newly empowered, flexibility-demanding work force.
Rather than fight those trends, brands and agencies can use them to their advantage.
More and more, we have seen brands find unique solutions to manage their digital ad operations on an ad hoc basis. The number of companies that can support bandwidth and be an outsourced asset for a short- or long-term period has increased significantly.
Consider how valuable the right partner would be when your agency is going through a transition: a busy holiday season, end-of-year planning, the support of a major tent pole event, or simply periods of heavy turnover or new hiring.
Well, now there are numerous options at an agency's disposal.
However, if you decide to seek a partner, there are a few key considerations marketers should consider:
Adding Bandwidth and Expertise
Is your agency getting access to software that delivers seamless and easy activation, along with the necessary resources to help your employees get the most out of it? More specifically, are you getting a support staff that will be hands-on-keyboards and act as an extension of your team? The point of these kinds of partnerships is access to experts who can step in and alleviate bandwidth issues. It's perfectly reasonable to insist on requiring this from your partners.
Operational Flexibility is Vital
The best partners can scale their services up and down to match the fluctuations of your business so brands have the right coverage for the demand/ask.
Omnichannel Capabilities
Ideally, partners can help an agency or brand execute on an omnichannel level. As many marketers struggle with siloed decision-making and buying, the right partner can help bring cross-channel expertise and streamline operations. By consolidating with one partner, agencies receive concise communications, reach and frequency management and cross-channel insights as well as closed-loop measurement
Transparency Matters
Lastly, agencies should insist on full transparency when it comes to campaign parameters, historical learnings, data and costs. When partnering with a vendor to serve as an extension of your team – your agency – it is not the time for black boxes.
Ultimately, the goal is for your company to operate within its (pre-pandemic) four walls and align with a partner that shares your values. By finding a partner that is supportive, nimble and transparent, your team will be set up for success in the long run.
It's worth reminding ourselves that the programmatic industry is young, ever-changing and adaptable, similar to our extremely nimble workforce. Recruiting is vital, and is largely an ongoing endeavor. However, during this unprecedented time, brands and agencies can find the right help to expand their bandwidth and scope and keep focused on delivering the best results for clients.
If you're interested in learning more about how Viant is helping agencies during this time, reach out to a representative today. 
STAY IN THE LOOP WITH OUR NEWSLETTER
Sign up to get Viant news and announcements delivered straight to your inbox.
Sign up to get Viant news and announcements delivered straight to your inbox.