How CPG Marketers Can Drive ROAS in 2023 by Targeting the Moveable Middle: Q&A with Viant Director of Sales Pat Abrams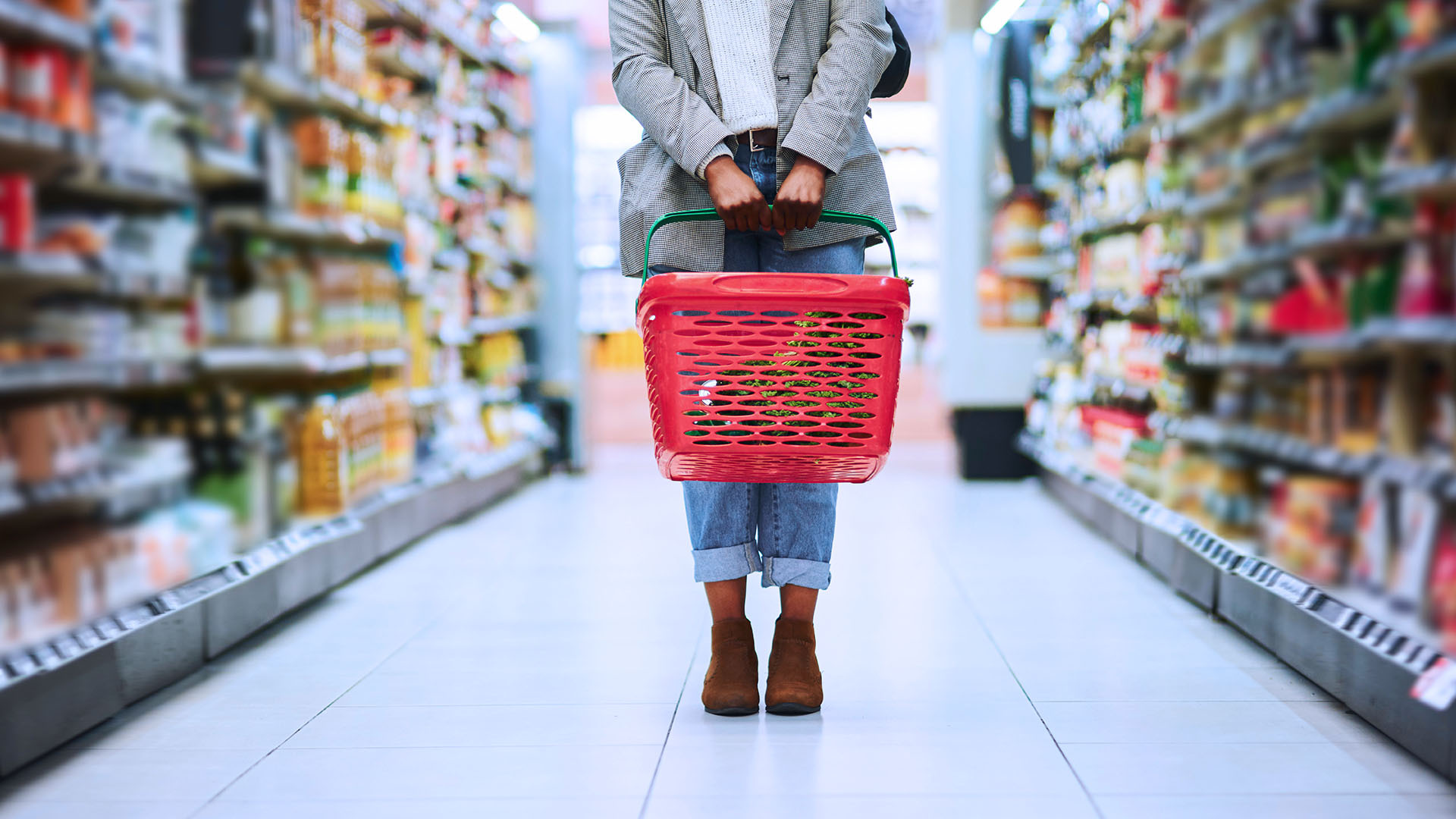 Proving return on ad spend (ROAS) has taken on increased urgency in today's rocky economy. The focus on ROAS is especially true for marketers in the consumer-packaged goods (CPG) vertical, who have historically needed more insight into target audiences, given they sell to retailers, not directly to consumers. Thus, advertisers in the space often end up marketing to various groups who not only do not buy the product, but bypass advertising from the brand altogether.
Thankfully, there is a better way for CPG marketers to understand who buys their products — and drive ROAS.
In our latest guide, Reaching the Moveable Middle: How CPG Advertisers Can Identify Target Audiences to Drive ROAS, we've partnered with Circana (formerly IRI + NPD) and noted researcher Joel Rubinson to explore the data and tools to reach audiences most likely to buy.
We sat down with Viant Director of Sales Pat Abrams to further understand the CPG space, target audience segments like the Moveable Middle and how advertisers can use people-based technology to succeed in the vertical.
Q: What makes targeting different for CPG marketers versus, say, Retail or QSR?
The biggest difference is that CPG brands do not "own" the data of who purchases their products like a retailer or QSR would, because a CPG's products are sold by a third party — the retailer. To truly understand in-store behavior and successfully target across campaigns, a CPG must rely on datasets owned and provided by an individual retailer, such as loyalty card/frequent shopper card data.
For example, let's look at a common household item such as laundry detergent. A consumer is less likely to sign up for a laundry detergent brand's reward program/loyalty program (or even visit the laundry detergent's website, for that matter) than they would be to sign up for the loyalty card program of the retailer where that laundry detergent is sold. This gives the retailer access and ownership of that data to understand who is buying that brand, how often, at what consumption levels and also which other items the consumer purchased. These are all critical attributes for a CPG brand to understand when creating target audiences for digital campaigns.
Fortunately, for CPG marketers, to make this data available, many national retailers partner with data aggregators such as Circana and Catalina, who collect this data at the shopper level at scale. This enables CPG brands to curate precise purchase-based audience segments based on purchase cycle, loyalty levels and consumption patterns and execute them at scale. With partners like Viant, who match these loyalty card universes deterministically on identifiers such as the physical household address associated with a frequent shopper card — instead of on cookies — CPG brands can target consumers based on real-time in-store shopping behaviors across all digital channels, including connected TV, online video, display, native, streaming audio and immersive in-game.
Q: With that in mind, let's discuss the Moveable Middle. To start, what (and who) is the Moveable Middle?
To understand the what and who of the Moveable Middle, let's start by breaking down the consumer groups who buy CPG Brands.
Pareto's Principle, commonly known as the 80/20 rule, states that 80% of outputs result from 20% of all inputs for any given event. Applying this concept to a CPG brand, we can infer that 80% of a total brand's sales would come from just 20% of total brand buyers. This 20% would be typically made up of a brand's loyalists, meaning the top 20% of the decile would likely buy the brand without the influence of any advertising or promotion based on their share of wallet within a category. So for marketers, the question becomes: why waste media impressions if this group (the top 20% who are already loyal to the brand) is not going to drive incrementality? With that in mind, the Moveable Middle methodology removes them from the audience.
Now, we are left with 80% of buyers of the brand.
Let's move to the other end of the spectrum, specifically the bottom 20% of the decile, also known as non-buyers and low-loyals based on share of wallet. These consumers are extremely unlikely to buy the brand even with the influence of promotions/advertising and are likely loyal to another brand within the category. So the question stands here as well: why waste media impressions here? The Moveable Middle methodology now removes these shoppers as well.
We are left with consumers who have a 20-80% probability of choosing your brand, known as the Moveable Middle. We know these shoppers are buying in the category but are not loyal to a particular brand. Thus, we have the best shot at driving incrementality with these shoppers.
Q: Say an advertiser wants to target the Moveable Middle. How can they do that with Viant? 
Viant's direct integration with Circana allows advertisers to use our Adelphic DSP to leverage Circana's loyalty card data to create and target their specific Moveable Middle audience segment.
Unlike cookie-based DSPs that rely on probabilistic matching methodologies when onboarding purchase-based segments for CPG brands, Adelphic is powered by Viant's Household ID. Viant's ID graph has been deterministically matched to Circana loyalty card data, allowing brands to discern household-level purchases based on consumption and loyalty levels. Because every Circana ID is matched to a Viant HHID, Viant can consistently track purchases of a brand and category with persistence over time.
To prove out effectiveness of the Moveable Middle, CPG brands may leverage Circana's Campaign Conversion Feed solution natively in the Adelphic UI. This solution provides an in-flight read on week-over-week in-store purchase performance at the tactic level, allowing brands to shift budget away from low-performing tactics and into high-performing ones based on actual sales data matched at the household level.
Q: Say a CPG marketer starts targeting the Moveable Middle today with Viant: What benefits could they expect in their campaigns?
For CPG marketers, knowing who to target will eliminate wasted media dollars, maximize in-flight lift and ultimately drive the most incrementality possible.
Our recently published guide (mentioned above), in collaboration with Circana and Joel Rubison, proves the effectiveness of targeting the Moveable Middle audience. The guide shares that with three Viant campaigns, targeting the Moveable Middle should be 5x more responsive to advertising than the other campaign audiences (brand loyalists, low-loyals and non-buyers). Each Viant-Circana campaign also shows the Moveable Middle average 8.7x the sales lift than low-loyals and 3.3x the lift vs. high-loyals. And the audience group consistently showed lift across all three campaigns.
Q: As we head towards the second half of 2023, are there any other trends that should be top of mind for CPG marketers?
Where to begin? The retail media network boom, increasing prices, fleeting loyalty across categories, increased competition, instant delivery services, supply-chain issues, first-party data and the rise of e-commerce.
CPGs are battling new and old challenges every day, and the convergence of the in-store experience to the online world remains a focal point across the landscape in 2023. CPG brands continue to figure out ways to accurately tie the in-store activity to the online world at scale in the wake of the third-party cookie deprecating. With more digital touchpoints available than ever before and the rise of omnichannel shopping, reaching the right audience online at the right time has never been more critical across the vertical.
STAY IN THE LOOP WITH OUR NEWSLETTER
Sign up to get Viant news and announcements delivered straight to your inbox.
Sign up to get Viant news and announcements delivered straight to your inbox.