5 Key Insights For Retailers this Holiday Season: A Q&A with Viant's Director of Growth Marketing Tatyana Ilyin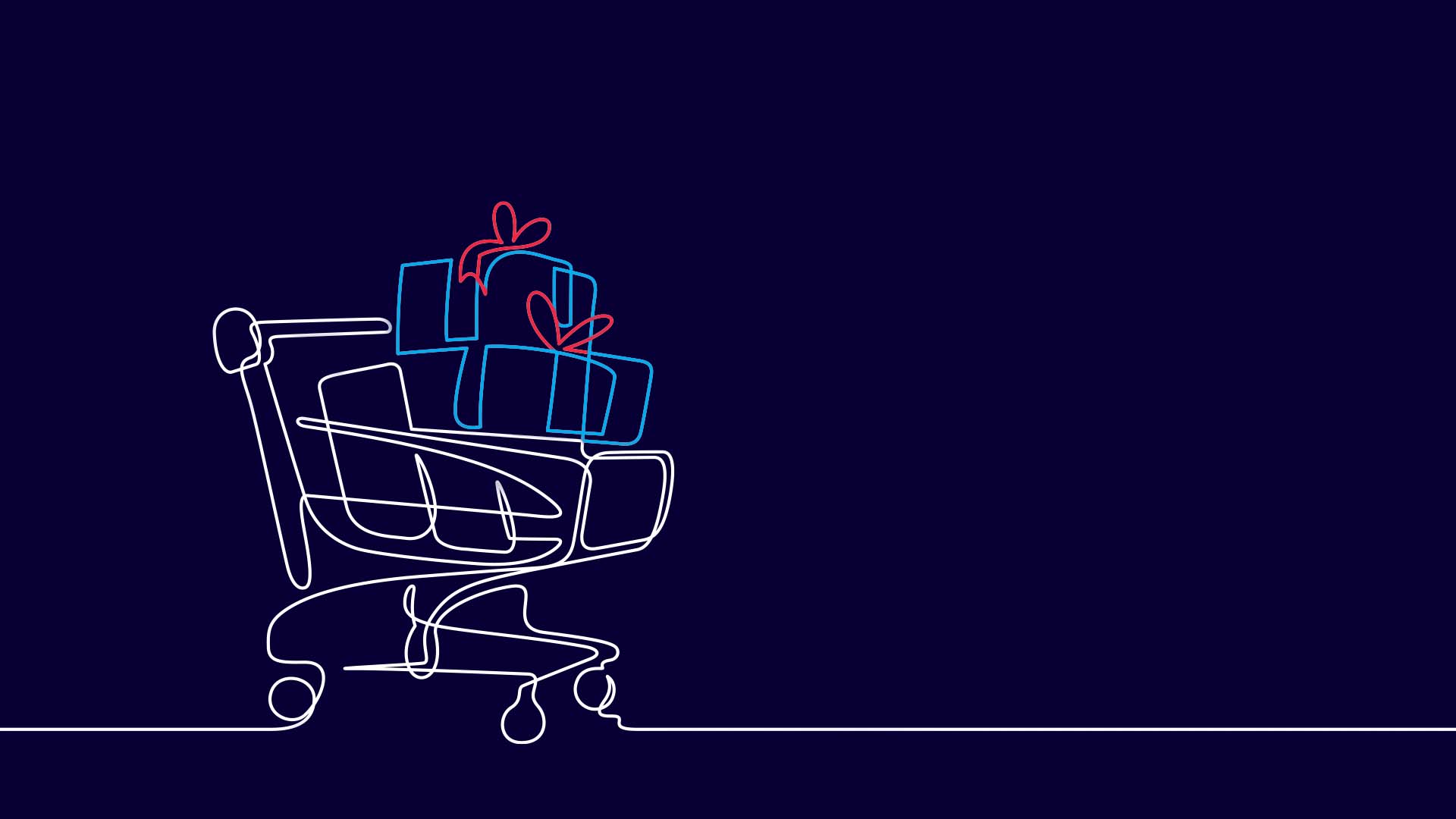 Holiday Marketing Tips
Even though autumn's leaf-peeping, pumpkin spice lattes and Halloween costume ideas are in full swing, hints of the holiday season are starting to appear — including in ad campaigns. But 2023 isn't your average holiday season. The physical-digital shopping experience, emerging channels like CTV and, of course, the fast-coming cookie apocalypse either sound like a gift (or a lump of coal) to marketers.
To help marketers maximize the success of their ad campaigns this holiday season, we sat down with former Manager of Global Media at Tiffany & Co. and now Viant's Director of Media and Growth Marketing Tatyana Ilyin.
Q: It's October. What are three things brands should be doing right now to get ready for the holidays?
If the calendar says October, you've already fallen behind! Research repeatedly shows that people are starting their holiday shopping earlier every year. And although the main shopping season is still centered around October to December, at this point most consumers are more concentrated on the process of buying rather than deciding what to buy. But there's no need to panic — there are still plenty of opportunities for your brand to have a successful holiday season:

Firm up your holiday marketing plan: I suggest striking a balance between strategies for gaining new customers and retaining existing ones. Consider this: With a mere 5% increase in customer retention, profits could surge between 25% to 95% (as per Salesforce), so focusing too heavily on customer acquisition in November and December might not be the most effective approach, considering its high cost.

Lean on your first-party data: When it comes to customer retention and personalization, collecting first-party data should be high on your priority list. If you're pressed for time, concentrate on analyzing this data to unlock rich insights about your customers. Knowing your customer, their payment and shipping preferences and their potential purchases enable a personalized experience at the individual level that can turn a casual shopper into a repeat customer.

Commit to omnichannel ad campaigns: The convergence of the digital and physical worlds necessitates an integrated, omnichannel approach that delivers a frictionless experience not just while shopping, but also during brand engagement. Find the right technology and advertising partners to deliver on your goals, whether you aim to raise awareness or increase sales, or ideally, both!
Q: How should brands and retailers be setting measurable goals across the full holiday season?
Retailers need to extend their view of the holiday season beyond the typical October to December timeframe. Strategically, I'd advise retailers to consider launching their "holiday" campaigns as early as August and September. The focus during these months should be on enhancing brand recognition and preference, and getting on consumers' wish lists with brand campaigns, new product launches, innovative PR stunts and event activations – essentially "upper funnel tactics" — with key KPIs such as reach, impressions, engagement, and website traffic to build audience pools. If this approach is adopted, by November and December, the foundation for holiday-themed messaging is laid, and the focus shifts towards driving maximum online and offline sales and maximizing ROAS (return on advertising spend) with "lower-funnel tactics" such as retargeting, CRM engagement, email marketing, shoppable social and offer & incentive promotion. Finally, increasing your marketing spend during key shopping dates throughout the season creates a significant opportunity to take advantage of the shopping momentum, e.g., Singles Day, Small Business Saturday, Black Friday/Cyber Monday, and the week leading up to December 25th. It's also crucial not to overlook the period following Christmas, as consumers will continue their shopping spree in the last week of the year, so extend the momentum of your holiday sales and promotions beyond December 25th.
Q: Any other best practices when it comes to reporting or leveraging your advertising results to enhance campaigns in the weeks ahead?
Launching holiday campaigns early doesn't only positively impact your business outcomes — it also offers valuable insights into your campaigns' effectiveness before entering the crucial months of November and December. During this critical period for retailers, daily performance tracking and optimization are standard and best practice to maximize each day as a sales opportunity. And with the right technology, you have access to a wide range of tools and data sources to keep track of this performance. Viant's Advanced Reporting suite, for example, offers reporting to track campaign performance across all media and optimize in-flight by switching investment to the highest-performing channels. If there's one takeaway I leave you with, it's the importance of optimizing marketing channels and tactics to align with their specific objectives. Plainly speaking, don't anticipate immediate sales from a CTV ad and mistakenly judge its effectiveness based on that KPI alone. Instead, fine-tune the ad for reach and video engagement (its primary purpose) and measure its success in championing brand consideration, lift and sentiment. If you implement that approach early in the season, the benefits to your sales will be evident come December.
Q: What role can CTV play in your overall holiday media strategy?
My response gravitates towards two elements: storytelling and emotional connection. I feel these aspects are not always given due importance when discussing advertising and sales, especially during the holiday season. When a consumer purchases from a brand, they are essentially buying into the core values that the brand represents, its narrative and the role it holds in their life. There are brands that embody desirability and fantasy, while others focus on practicality and utility. Regardless of the part a brand plays, video advertisements allow it to forge a deeper, emotional bond with their customers — it's about pulling at their heartstrings. For example, every year, I eagerly anticipate the annual John Lewis Christmas advertisement and, though I live in NYC and John Lewis is based in the UK, their heartfelt ads, filled with live toys and messages of love and empathy, make me want to hop a flight across the Atlantic and buy something from them. That's the potent effect a great video ad can have — it kindles the desire to buy from a brand. Bringing this back full circle, CTV and video ads can — and should — enable this process and thus be central to your upper funnel holiday media strategy. I recommend increasing CTV prominence early in the season to drive engagement, and ultimately, desire to purchase. Remember, it's important to incorporate CTV into an omnichannel media strategy that leads consumers towards purchase as the season comes to a close.
Q: How will Artificial Intelligence (AI) affect shopping behavior this holiday season?
AI has transitioned this year from a developing idea to actionable technology, so it's no surprise to hear Salesforce noting in their 2023 Holiday forecast that retailers will employ predictive and generative AI to succeed this holiday season for personalized customer service, promotional marketing and/or unique commerce experiences. For example, AI-powered chatbots have the ability to enhance customer service and direct purchases, and the use of voice-activated technology can increase the allure and ease of online shopping, potentially prompting more regular and high-value purchases. While consumers might not fully grasp AI's benefits or understand its role, many have probably encountered this technology unknowingly, perhaps with it assisting in the decision-making and buying process. If AI can personalize, expedite, and make shopping more enjoyable, it's a win-win scenario for both customers and brands.
STAY IN THE LOOP WITH OUR NEWSLETTER
Sign up to get Viant news and announcements delivered straight to your inbox.
Sign up to get Viant news and announcements delivered straight to your inbox.