How Fantasy Sports Paved the Way for Legalized Sports Betting and Advertising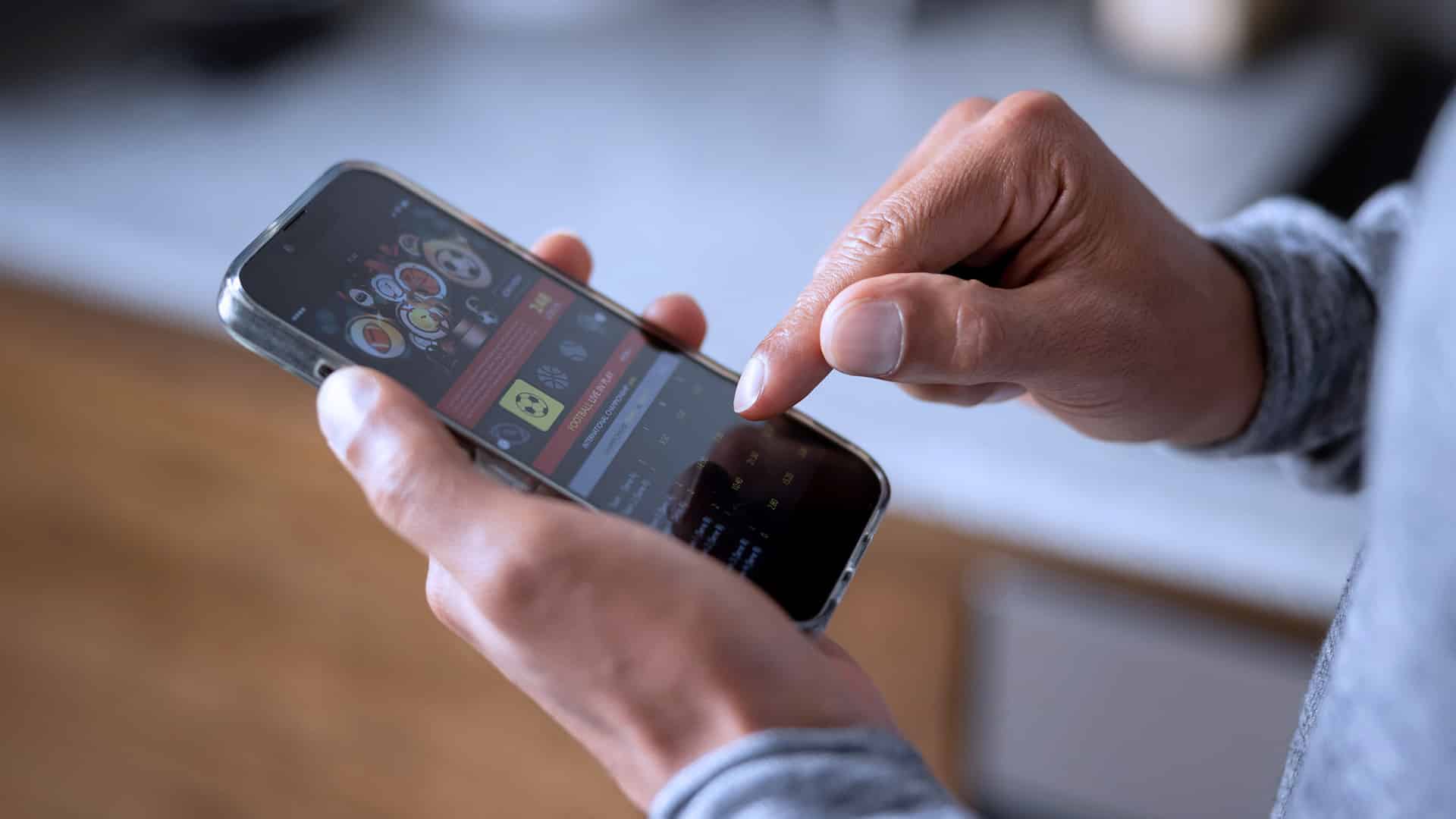 Two sports betting initiatives that would have significantly boosted America's online gambling industry went down in flames in the recent midterms. Yet, despite the California setback, online sports wagering has quickly spread to 30 states since a federal ban ended in 2018.
More states may adopt sportsbook gaming if it can generate a lucrative revenue stream. For instance, New York state received $302 million in tax revenue on sports betting between January and July of 2022. Sportshandle, which tracks online betting, reported that nationally, in August 2022, "Operators totaled $507 million in gross revenue spanning the 26 states and jurisdictions that offered legalized sports wagering, more than double the $217.2 million from August 2021."
America's long tradition of legal and illicit sports wagering harkens back to a time when bookies roamed bars and barbershops a century ago. Today, the availability of digital betting technology is boosting industry and legislative measures to legitimize gambling. But adoption varies considerably by state. There's no red- or blue-state uniformity to sports betting, and some states allow in-person but not online gambling. In Nevada, residents can wager on sports online only after signing up inside a casino.
Fantasy Sports Gateway
Legal or not, sports gambling remains a national obsession with growing hooks into mainstream sports media. Game odds appear in media coverage of many major sporting events (especially football). And that is no coincidence: many sportsbooks and sports wagering apps advertise nationally on Connected TV (CTV) and Linear.
Many consumers first experience sports gambling by playing fantasy sports. Fantasy sports have grown out of hot stove leagues, with hardcore sports fans conducting on and offline baseball, basketball and football drafts. Fantasy sports league participants have long played for cash prizes, an idea that has gained considerable sponsorship and mainstream media support in the past decade.
Yet, the government has been of two (or more) minds about sports betting. Congress enacted the Unlawful Internet Gambling Enforcement Act of 2006, which hampered the online poker industry yet also legalized daily fantasy sports (DFS). Three years later, FanDuel debuted, and within several years, it became one of the largest DFS sites, followed by Draft Kings in 2012, further establishing a market for fantasy sports.
Whether planned or simply luck, fantasy sports paved the way for the emergence of mobile sports wagering. Many people were already familiar with sports betting apps when the federal ban ended. The rise of payment apps such as PayPal and Venmo has also helped familiarize consumers with mobile online payment platforms and deposit methods.
Fantasy sports may have started as a hobby and helped build a sense of community between friends or coworkers, but now it is an industry ramping up to serve the needs of millions of online bettors.
Betting on Awareness
While traditional sportsbook marketers may have understood the historical 'avid gambler' audience, the emergence of online & mobile gaming helped cast a much wider net for new prospects — broadening the "in-market" audience for new & old sportsbook brands.
They flooded the marketplace in upper-funnel channels and formats to heighten brand awareness. They also sought to convince prospective bettors to download their app first and spur them to think about their brand when considering placing a wager.
Marketers quickly learned that while so-called "sharp" bettors shop around for the best odds, the more casual sports bettors tend to be brand loyal — placing most of their bets with a single brand/app or a small subset of apps.
But there's a catch. Sometimes consumers will download their app but stop short of registering with a sportsbook or making an initial deposit — now perhaps the two most significant acquisition metrics in the gambling field. Sportsbooks have evolved their campaign strategy to solve those two major obstacles: registration and first-time deposit.
Registration starts when a consumer lands on a brand's website or app and creates a profile with their personally identifiable information (PII).
First-time deposit (FTD) is the action a new registrant must take to place a wager with the sportsbook for the first time. This is a critical action for sportsbook marketers as it is the last step before consumers can start betting on the sportsbook's website or app.

The importance of actions like the FTD can be seen across all major media outlets — with sportsbook companies promoting sign-up bonuses, risk-free bets and other means to encourage consumers to place first-time deposits with their brand.
Once these acquisition events occur, marketers focus on building lifetime value, encouraging bettors to regularly use their brand's app for their sports wagering activity.
Placing Smart Bets
Marketers know they must keep their strategies nimble and hyperlocal with the sports betting industry evolving rapidly in statehouses and in state elections. What works in Arizona or Nevada may fall flat in California. Complicating matters, some ad tech companies introduce category-sensitive restrictions, limiting partnership options for some brands.

Viant, through its Adelphic DSP, helps marketers sharpen their targeting capabilities — with scale, diverse data sets and addressability — providing granular information about sports and lifestyle audiences that enable brands to reach the right in-market consumers. Viant can help brands onboard their first-party loyalty data directly or via a preferred CRM/DMP platform — a capability critical for loyalty targeting and, equally as important, acquisition measurement. Viant's data and technology partners can also enable brands to identify competitive brand/app users through means of app ownership data and purchase traction data, as well as broader sports fan audiences layered with discretionary income information.
Armed with in-depth audience insights from a partnership with Viant and its data and technology partners, sportsbook marketers gain the ability to activate high-value audiences across the full omnichannel with precision around reach and frequency. From there, marketers can tie online ad exposure from campaigns to offline action, such as qualifying campaign success in driving upper funnel objectives like brand recognition to lower funnel objectives like increasing conversion rates and incrementality.

As more consumers try online or in-person sportsbooks, the revenue stream will drive even more fierce brand competition. Gaining an edge in this space means obtaining a deeper understanding of target audiences and tapping the right tools to acquire customers with low risk and high efficiency. It's a good bet that today's daily fantasy sports player may eventually become tomorrow's national sports-betting customer.
STAY IN THE LOOP WITH OUR NEWSLETTER
Sign up to get Viant news and announcements delivered straight to your inbox.
Sign up to get Viant news and announcements delivered straight to your inbox.