Data Lakes are Having a Moment – Here's Why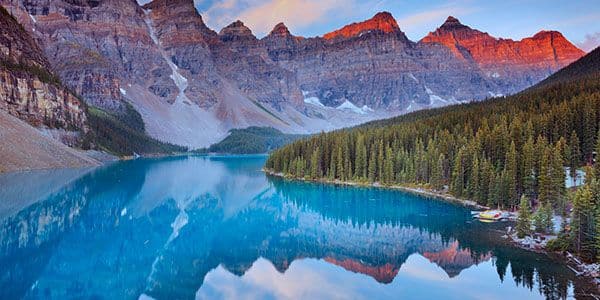 There's no question that data lakes – and data clean rooms – are having a moment.
In 2021, it seemed as though every major media company and programmatic vendor was touting new integrations with a specific data lake vendor, or a new variation of sorts – promising clean rooms where different sets of first-party data could be matched up quickly and safely.
It makes sense why these tools have risen to prominence. In this evolving post-cookie, limited third-party data era, the overall industry attitude has shifted from "who has data and how do we get more?" to "how do we make more out of what we have?"
Yet at the same time, marketers don't want to give up on sophisticated targeting and prospecting. They are finding ways to play "first-party data matchmaking" with potential partners. Thus, data lakes are suddenly everywhere.
Their potential is limitless.
In fact, the notion that clean rooms are simply a clearing house for occasional use is highly limiting. In our experience, most brands are scratching the surface of what the best data lake technology can do.
Namely, these platforms can serve as the focal point of all digital marketing in this new privacy-first era and ultimately transform everything a brand does.
Here's how:
Data lakes can help brands consolidate their multitude of data sets in one place and make them far more useful – even offline data. It's one thing to use a data lake when executing an ad buy with a single property. It's a whole other matter when you can pull in ecommerce data and CRM and web visits and email lists and programmatic campaign results in a single location.
Not only will this help marketers gauge true return on ad spend, but it will cut down on much of the development work and ongoing maintenance needed to manage all these different data sets.
Data lakes can democratize access to data-driven insights at all levels of an organization. Users can combine multiple queries, scripts and APIs to form one systemic process and drive organizational democratization by templating and collaborating on workflows.
Modern data lakes can surface reports automatically and even make smart suggestions based on insights – we're talking unique insights that programmatic software can produce far faster than humans pouring over spreadsheets.
They create a flywheel effect. The more data you use, the more you add, the more actionable it becomes.
At their core, data lakes empower clients to build their own programmatic and data management products, solving challenges that are unique to their businesses.
Again, we know that brands in this climate are facing rapid, continuous change – and a pressing need to justify every dollar they spend. Yet nearly every organization finds itself with limited resources and multiplying piles of largely siloed data. They need help.
The right data lake can serve as the backbone of a true omnichannel, full-funnel marketing dashboard, where a marketer can truly understand the value of everything they do and make decisions accordingly. In fact, data lakes have the potential to reinvigorate the entire practice of multi-touch attribution for a post-cookie, privacy-first world.
It's time for brands to jump in.
Learn more and get a full description of the Viant Data Lake and what it can do for your data.
STAY IN THE LOOP WITH OUR NEWSLETTER
Sign up to get Viant news and announcements delivered straight to your inbox.
Sign up to get Viant news and announcements delivered straight to your inbox.