Supporting Clients with Customer Service: A Q&A with Viant Senior Programmatic Account Strategy Manager Kevin Luyckx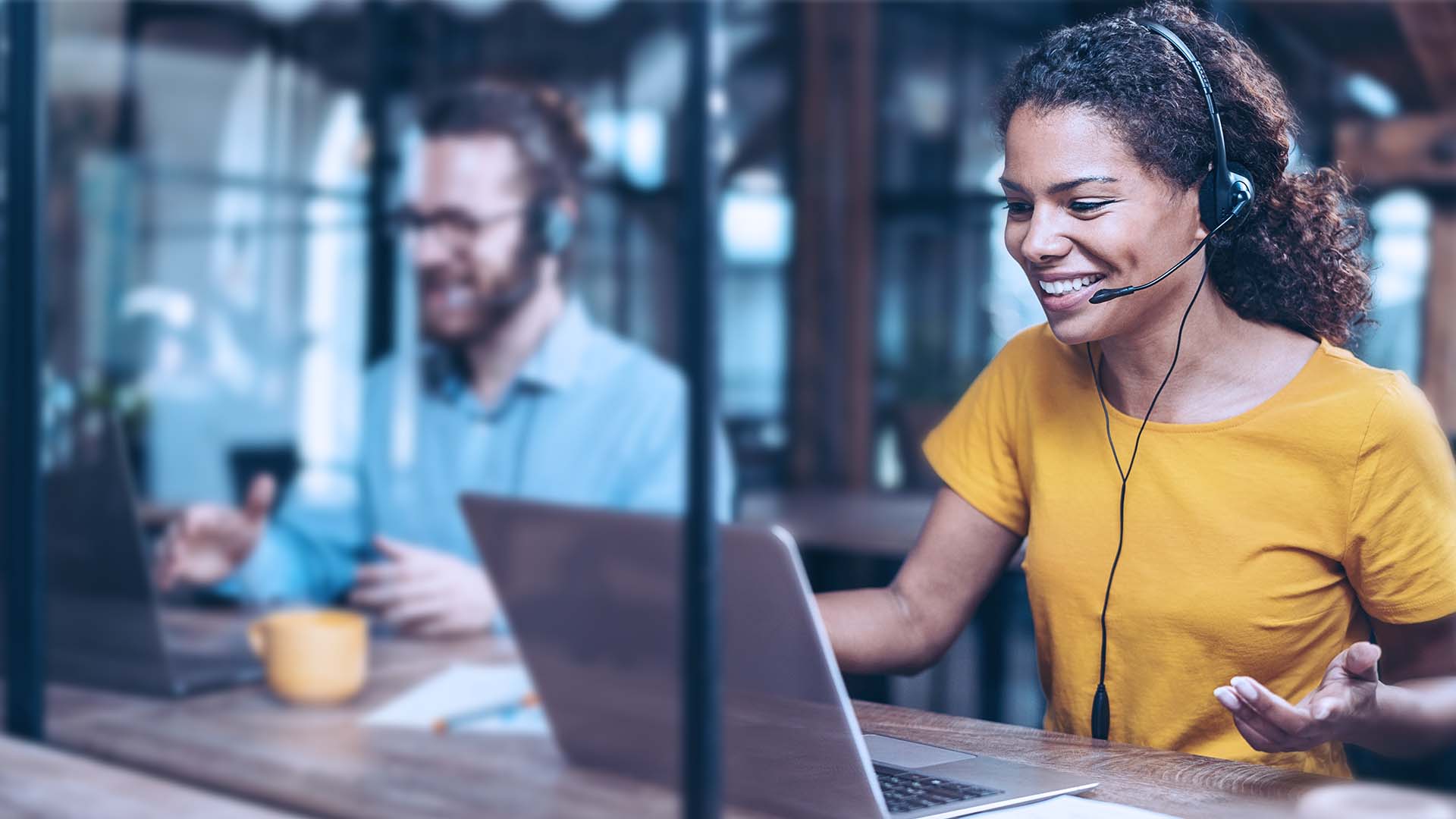 As the media landscape becomes more complex, so does the technology that powers it. Thus, marketers today need a digital partner that knows how to navigate industry trends and turbulence — especially when campaigns are live and something goes wrong.
To share why Viant's DSP and customer support team are so impactful for marketers in planning, executing and measuring their ad campaigns, we sat down with Senior Programmatic Account Strategy Manager Kevin Luyckx.
Q: Kevin, before we dive in, can you give an overview of Viant's DSP?
Yes! Viant's DSP is a demand-side-platform where marketers can plan, buy, execute and measure omnichannel digital media campaigns in a single software through a self-service portal or with the help of our customer support team via co-managed or fully managed engagement model.
The core differentiators of Viant's DSP include interoperability at scale across all channels, the Viant Data Platform, in-house identity resolution capabilities, people-based data integrations and our customer driven support teams.
Q: As a senior manager on our Programmatic Account Strategy (PAS) team, can you discuss how you typically interact with Viant clients?
A day in the life of a PAS will include, but is not limited to, demo-ing our software, campaign support, optimization recommendation, troubleshooting, as well as providing thought leadership, industry intelligence and trends that will help support our client's business.
In short, the goal of a PAS is to educate customers on how to best use our DSP to meet (and succeed) their campaign KPIs and deliver campaign budgets while having a positive user experience within our software. We aim to help the client realize value within the software quickly and adopt/consolidate as their primary DSP.
Q: Say I'm an advertiser looking for guidance executing across Connected TV, Mobile and Native, can you share how you could help me plan that campaign?
First, I am going to ask what the key-performance indicators (KPIs) are for the campaign and work with you to understand the budget and flighting nuances, targeting parameters, pixel/creative strategy and any reporting requirements.
From there, PAS will work together with the client to generate data segments for targeting, pixel creation and placement, curate premium inventory and finalize any reporting needs based on the above requirements. Throughout the planning process, PAS will also look to highlight additional available features rooted in targeting and/or measurement, that will help drive campaign performance.
Once the necessary targeting inputs are ready, PAS will help support and educate our clients as they create their campaigns in the DSP. Throughout the lifecycle of the campaign, PAS will work proactively to ensure performance and pacing metrics are being met.
To some, this may seem like a lot of upfront work but at the end of the day, we're planning for success, right?
Q. What role does PAS play in consulting the client at times of need?
Times of need can be defined in different ways. No matter the objective, PAS puts the customer first.
Our clients can lean on their PAS representative to help them navigate through their various needs, questions and frustrations that arise throughout their experience in our software. PAS members are considered onboarding experts when it comes to getting clients live in the DSP. We have a strong technical acumen when dealing with the complex technicalities of ad tech, and lastly, we are strong communicators who can communicate effectively across different levels of our client's organization.
It's also worth mentioning your PAS representative will work diligently with members of Viant's Product and Engineering teams to escalate any issues and communicate updates proactively to our clients.
Q: What, in your opinion, makes Viant's PAS team stand out in the industry?
The extensiveness of our skillset and our customer-first attitude. Members of the PAS team have a unique role – we work very closely with Sales to help foster and grow client relationships all while being the technical experts in the DSP. Over the years, many of our clients have described members of PAS as an "extension of their team." That. in my opinion, is the ultimate compliment. I speak for the team when I say, our client's success is our success – we are here to help, no matter the task!

Q: As we look towards Google deprecating cookies at the end 2024, how do you think PAS can help marketers succeed in digital advertising's evolving cookieless landscape?
Ah! The cookie apocalypse! All jokes aside, there certainly is a lot of disruption in the industry around the impending end of cookie-based targeting. Luckily Viant's DSP is not reliant on cookies. As marketers start navigating into the cookieless world, PAS will educate clients on the benefits of using Viant's Household ID. Utilizing our VHHID, allows marketers to buy, execute, and measure across all digital identifiers in the programmatic ecosystem.
In closing, Viant is well equipped for a cookieless future and our VHHID + Advanced Reporting suite will make us one of the most measurable DSPs in a world where ROAS and profits and losses are what marketers truly care about.
STAY IN THE LOOP WITH OUR NEWSLETTER
Sign up to get Viant news and announcements delivered straight to your inbox.
Sign up to get Viant news and announcements delivered straight to your inbox.