Shorter Games, New Channels Extend Baseball's Audience Reach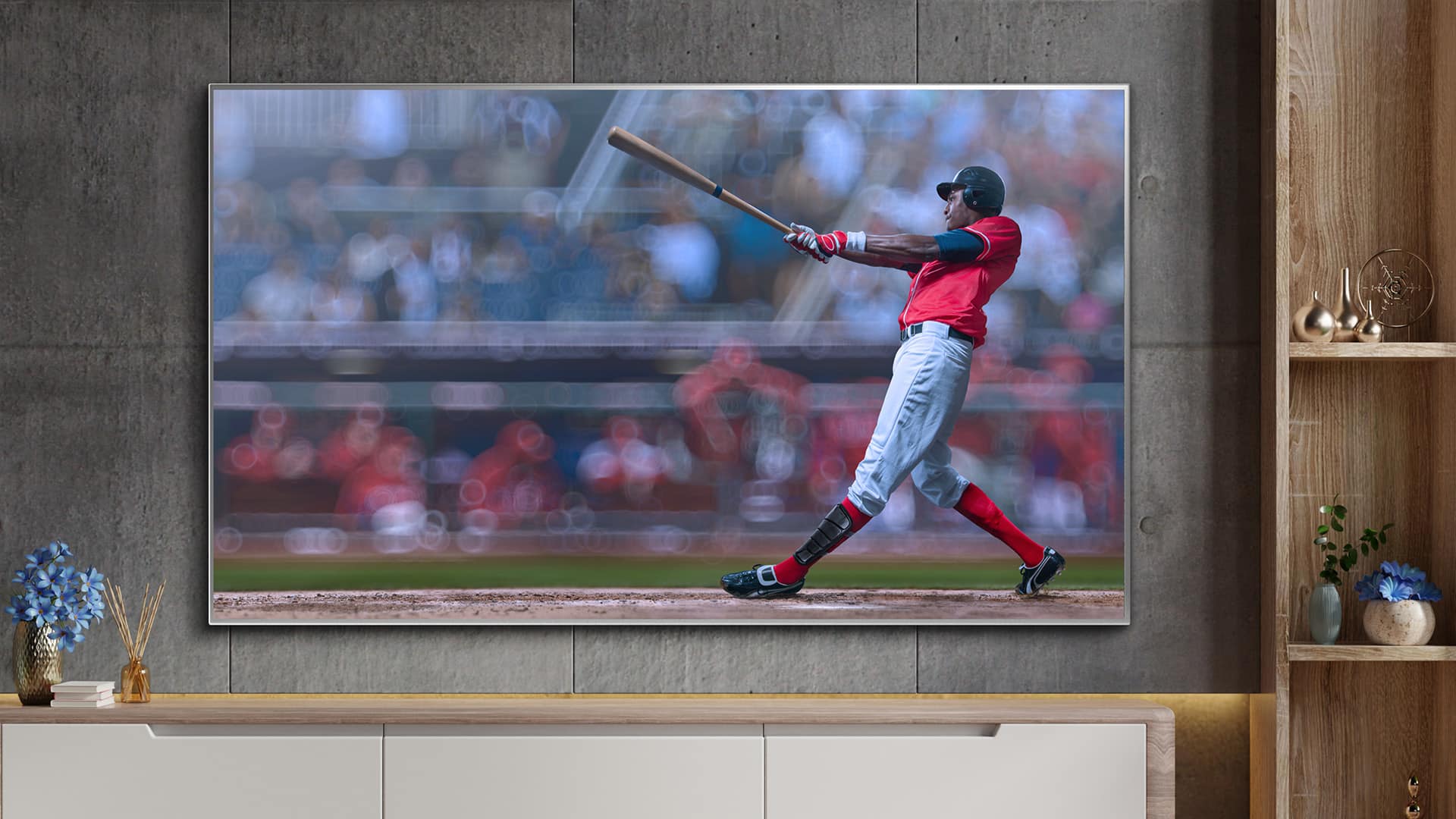 The baseball season kicked off earlier this month, and, like almost every other sport, live games are gradually moving to CTV. That shift hasn't received the same notoriety as Major League Baseball's rule changes. Seeking to expand its appeal, MLB adopted pitch clocks to shorten games and heighten viewer engagement — and so far, it's working.
The games are 26 minutes shorter than the historical average. On the first weekend of the season, the MLB direct-to-consumer streaming platform experienced a (record) 42% gain , while ESPN climbed 11% and Fox rose 10% vs. the prior year's viewership. That's a win for baseball, but it's also a win for marketers interested in a revitalized market.
Nearly every major sport is already streaming, and for baseball, the streaming momentum is buoyed by the availability of games on Apple+ TV (Friday nights) and NBC's Peacock (Saturday mornings). Streaming is good news for marketers because it will allow them to execute more targeted ad campaigns with better measurement tools.
Yet, the transition to CTV is a work in progress, with many viewers still tied to Regional Sports Networks (RSNs), which own the rights to baseball teams in most markets. It's often called the national pastime, but the local markets are essential. "During the MLB regular season, baseball is the most-viewed local programming," according to MLB. MLB is leaning into this gradual transition along with its rules changes by introducing a new tagline: Baseball is Something Else.
Now you can find it someplace else.
From RSNs to Streaming Live Sports 
The transition to streaming live sports comes as no surprise, as cord-cutting due to changing TV viewing habits — plus the lack of live sports during the Covid-19 pandemic — impacted the revenue of RSNs, which have long-held broadcasting rights to local teams.
RSNs work like this: A sports franchise, such as the New York Yankees or Los Angeles Dodgers, sells the broadcast rights to their games to a television channel, and after the channel secures those rights, the channel goes to a distributor such as YouTube to broadcast the games.
But changing viewing habits have challenged the viability of this system. Until this year's rule changes, baseball audiences were declining in size (5.9% below pre-COVID levels), and the pay-per-view RSNs' model tethered fans to a cable subscription. As TV viewers cut the cable cord, RSNs' dominance was also imperiled; for instance Diamond Sports Group (dba Bally Sports) filed for Chapter 11 bankruptcy protection last month.
Streaming services have bloomed in the fallout. Big Tech players such as Apple +TV, Amazon and Peacock have swooped in to carry games and supply pre-and post-game coverage long loved by sports fans. Even RSNs have made plans for direct-to-consumer streaming services, such as Bally Sports+ and NESN+, which debuted midway through the 2022 season. More recently, Yes Network launched its direct-to-consumer streaming subscription for New York Yankees fans priced at $24.99 monthly or $239.99 annually.
How Marketers Can Score More Runs
The move to streaming via CTV, of course, provides marketers with a plethora of benefits versus traditional Linear TV. As long as advertisers are working with the right programmatic technology partner, their campaigns can enjoy further reach and targeting as well as increased accuracy in measurement. It's worth mentioning this the lack of ad waste results in more savings — something vitally important in today's rocky economy.
People-based technology, like what's available in Viant's Adelphic DSP, gives marketers greater potential to hit home runs with their campaigns thanks to capabilities for identity resolution, omnichannel execution and closed-loop measurement.
As baseball moves to new channels, marketers have the programmatic tools to revive America's Pastime this year and beyond.
STAY IN THE LOOP WITH OUR NEWSLETTER
Sign up to get Viant news and announcements delivered straight to your inbox.
Sign up to get Viant news and announcements delivered straight to your inbox.