Cannabis Marketing Now Allowed on Twitter — What Does That Mean for Marketers?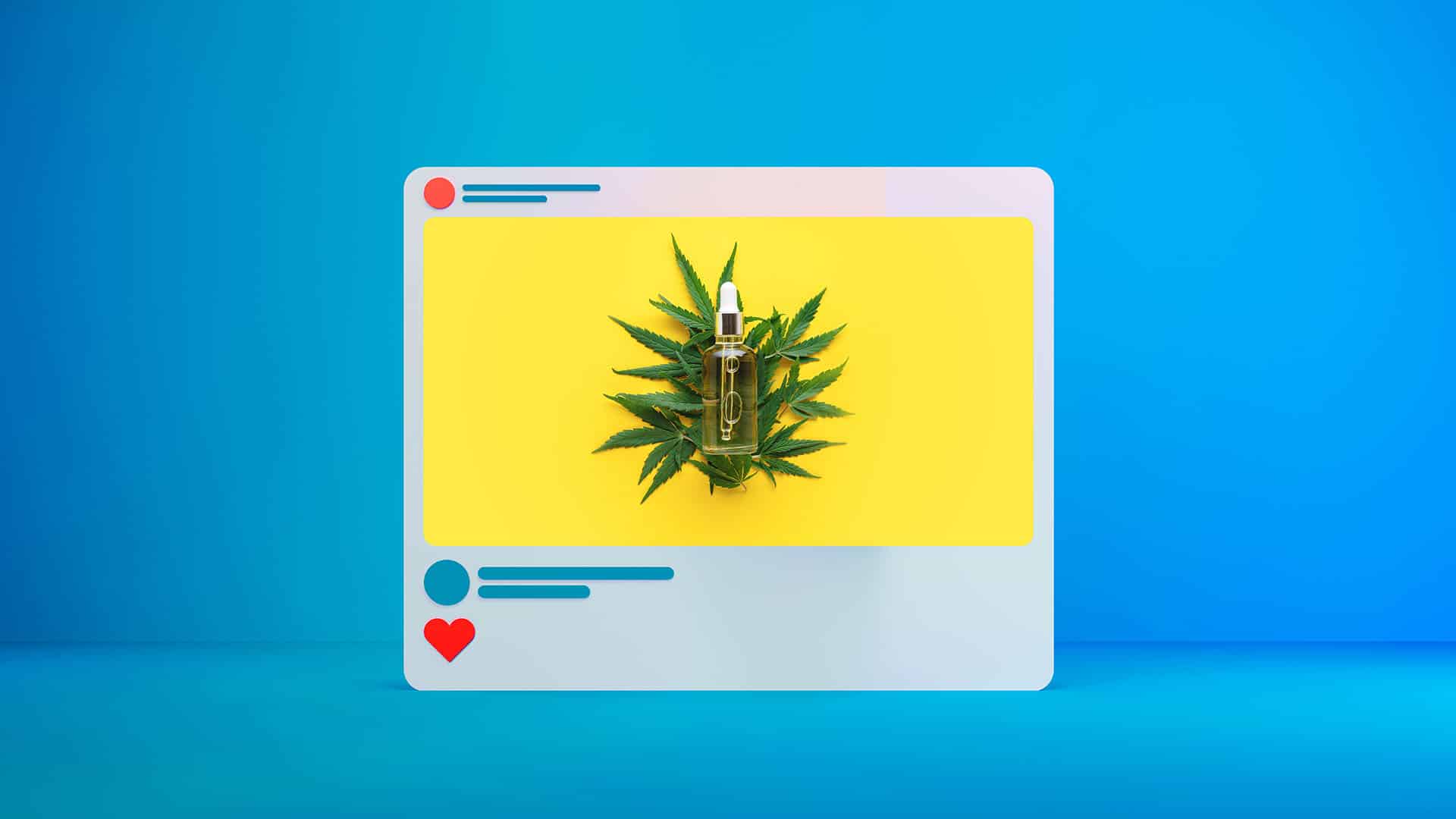 Twitter recently announced that it will now allow cannabis advertising on its platform. This is big news for marketers in the cannabis industry, as Twitter is one of the largest social media platforms with millions of users. Cannabis advertising was previously banned on Twitter — along with basically every other social platform.
For those that don't know, marketing and social media go hand-in-hand, as the platforms are used by nearly five billion people, roughly three in five people around the globe, according to Kepios. The Cannabis market itself is projected to exceed $60 billion by 2024, according to Bloomberg.
Thus, this new development presents a great opportunity for brands to reach a wider audience. But what does this change mean for marketers? In this blog post, we'll explore the implications of Twitter's new cannabis advertising policy and what it could mean for cannabis marketers.
Twitter's new cannabis policy enables targeted marketing to users interested in the topic
Twitter's new cannabis advertising policy is a positive step forward for the hemp-based industry, granting companies access to market their products on the platform for the first time. This means that advertisers can now tailor promotional campaigns more effectively by targeting users who have expressed interest in using cannabis products. With this newfound ability to focus their efforts on particular audiences, marketers are better positioned to maximize the effectiveness of their campaigns and increase efficiency when engaging with consumers.
The change in policy also opens up more opportunities for smaller businesses — which have been struggling to keep doors open in some legalized states — looking to make a name for themselves in an increasingly saturated marketplace. As long as they follow the guidelines provided by Twitter, companies of all sizes have a chance of increasing visibility and gaining ground against larger competitors.
Some of the social advertising may be aimed not just at driving retail sales, but also at persuading potential voters in states where legalization is on the ballot now or in the future.
Cannabis Advertising: Creating content that speaks to users' interests
As society's attitudes towards cannabis continue to shift, the demand for products related to the industry is skyrocketing. Marketers now have the opportunity to tap into this exciting market by leveraging content as an effective promotional tool. By connecting with users' interests and providing engaging content tailored to them, brands can join in on the conversation and effectively position themselves as innovators within the Cannabis industry. Those that take advantage of this trend early on stand to capitalize on a lucrative and rapidly expanding market.
Cannabis-related businesses can also use Twitter to connect with potential customers and build their brand
Cannabis businesses offer a plethora of products and services, from traditional flower to health-oriented CBD oils. With the recent legalization of cannabis in various parts of the world, these companies have new opportunities to reach out to potential customers. Twitter is an increasingly popular platform for such companies to connect with their consumer base, build brand recognition and provide up-to-date information on their products and services. Twitter also offers unique features like polls and uses insights that can help cannabis business measure their data and understand what content resonates best with their target demographics.
Cannabis-related products aren't legal everywhere, so advertisers need to be aware of the laws in their target area
While it certainly seems that the cannabis industry is on the fast track for growth, advertisers need to recognize that laws governing this market differ from state-to-state. This can prove difficult for some businesses that may choose to advertise their products nationwide without recognizing the nuances of certain states' laws. Companies must do their due diligence when deciding which products and services to advertise – ensuring they are compliant or even surpassing legal obligations – as breaking them could have severe consequences in the forms of fines, reputational damage or potential legal action. Additionally, public sentiment concerning cannabis usage and its legalization varies regionally, so it's also smart business practice to keep a keen eye on how these messages translate to consumers at large.
People-based advertising can help reach target audiences in the cannabis industry while also staying legally compliant
People-based advertising can be a powerful tool for cannabis companies looking to reach their target audiences while staying compliant with relevant regulations. By using the power of data within Viant's Adelphic DSP, cannabis businesses are able to accurately define their target audience and identify prospects they may not have known existed in the first place. This helps cannabis companies maximize their ROI while still complying with applicable laws and regulations. With its people-based technology, Viant provides cannabis companies with the tools they need to stay ahead of shifting consumer trends and growing competition within the markets in which they operate.
Learn more about Viant's people-based advertising solution for CBD
STAY IN THE LOOP WITH OUR NEWSLETTER
Sign up to get Viant news and announcements delivered straight to your inbox.
Sign up to get Viant news and announcements delivered straight to your inbox.